All NEWS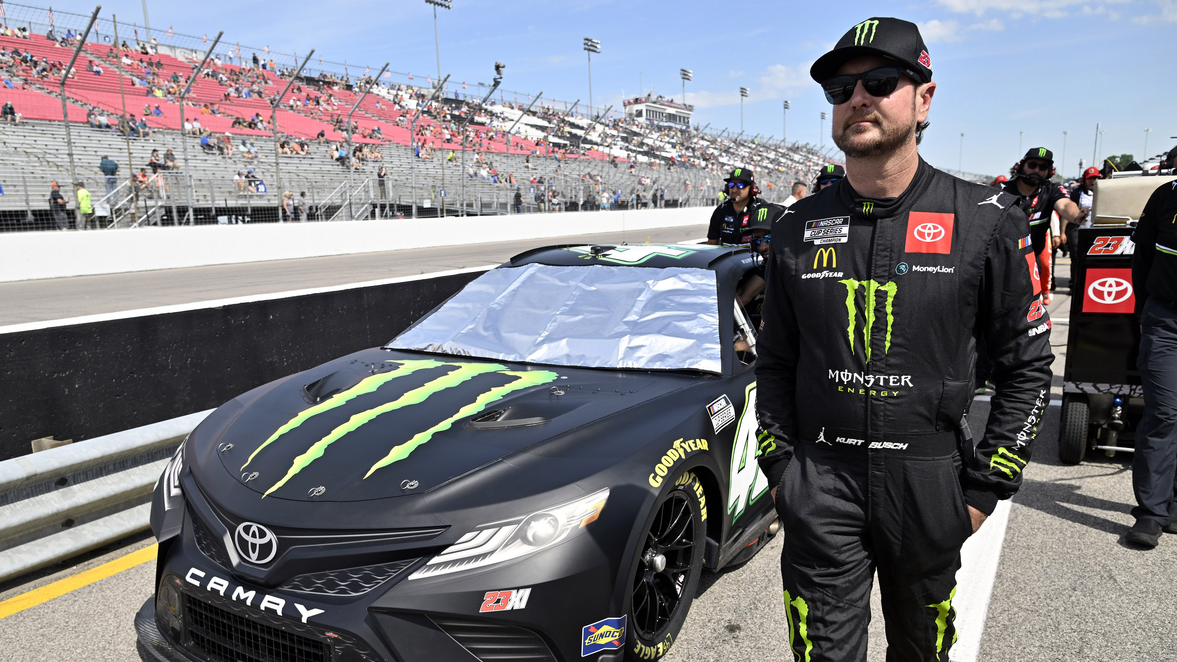 The Legend Kurt Busch Retires
Monster Energy's Kurt Busch has officially announced his retirement from the sport of NASCAR.
Monster Energy's Kurt Busch has officially announced his retirement from the sport of NASCAR.

An absolute lock to join the NASCAR Hall of Fame, Busch earned 28 poles and 34 race wins with five different race teams between 2000 and 2022. Among his many career triumphs and accolades are victories in the 2017 Daytona 500, as well as the Coke 600 and All-Star Race in 2010.

Furthermore, Busch became a NASCAR Cup champion in 2004, the first year with a playoff format. To clinch the title, Busch defeated NASCAR Hall of Famers Jimmie Johnson and Jeff Gordon in a dramatic finale. Busch's 34th and final NASCAR Cup victory came at Kansas Speedway in May of last year. Unfortunately, a crash in qualifying at Pocono Raceway just two months later forced him out of the race car. He suffered a concussion and despite his best efforts, was never able to return. Last fall, he announced that he would not come back as a full-time driver.

Speaking at Daytona International Speedway on Saturday, Busch told the gathered media: "Last year, in Las Vegas, where my racing career began, I set in front of many of you and it was one of the toughest and hardest things I've had to do in my racing career, and that was to talk about not being behind the wheel of a race car. After decades spent at a race track, with helmet in hand preparing to compete, I was forced to take a step back and focus on my health. While stepping away from full time racing for the 2023 season, it has been difficult, but it has provided me with a different perspective and gave me more time to focus on my recuperation and reflect on all of the sport has given me and all I have still to give back to it.

"Racing at NASCAR's highest level requires every last bit of focus, heart, stamina and determination, and I know, right now, I can't give what is required to compete at that level, week in and week out. So, I'm officially announcing my retirement from NASCAR Cup Series competition. Over the last several months, being out of the car, I've appreciated the opportunity to remain actively involved with 23XI, Monster Energy and the Toyota Racing family and want to do all that I can to continue making this race team one of the best in motorsports. I guess it is fitting at age 45, my 23 years as a full-time driver in NASCAR would culminate in working with 23XI to impart the knowledge that I have for our drivers and our team.

"As I transition out of the driver's seat, I can't help but feel incredibly blessed to have spent the amount of time as I did as a driver in NASCAR, and I could have never imagined it growing up as a blue-collar kid in Las Vegas. So many people have been a part of my journey. I want to thank the fans, my family, friends, sponsors and team members. Thanks to everyone who has taught me those different things around the motorsports world and also for those who have had to put up with me. I just want to thank everyone again who continues to push me to achieve success in this sport. It's time for a new journey, and I'm excited to get it started."

Busch, who earlier this year was named as one of NASCAR's 75 Greatest Drivers in its 75 year history, will of course forever remain a Monster Ambassador.