/ /

Motor

All NEWS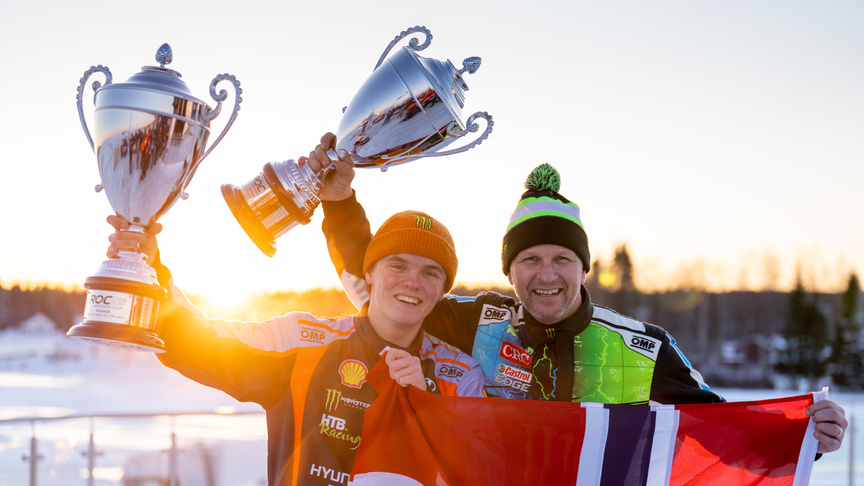 Winning Family: Solbergs Break Race Of Champions Records
Snow, ice, and a Solberg win. All in a weekend's work for Petter and Oliver; who joined forces at the 2022 Race Of Champions to take a record breaking victory - as the first family pairing to win the RoC Nations' Cup.
Driving a variety of cars on the frozen Baltic Sea in this very first-ever Race of Champions 'Snow + Ice'; the Solberg duo were in full control as they took on a star-studded list of rivals from global motorsport; including Formula 1, WRC, and Endurance racing.
"You have no idea how much this means. I won the Nations' Cup before (as Team Nordic with Tom Kristensen in 2014), but that was nothing like this," explained Petter. "I tell you, for a father, to compete with their son against some of the best guys in the world and win is something to make you very, very proud. Oliver was very cool for all of the races, no problem, no mistakes, nothing. He just gets on and drives."

"I was driving and enjoying the event and really enjoying being in the team with Oliver. This is a fantastic start to Race of Champions, to see Team Norway on top of the world in Sweden… this makes me happy."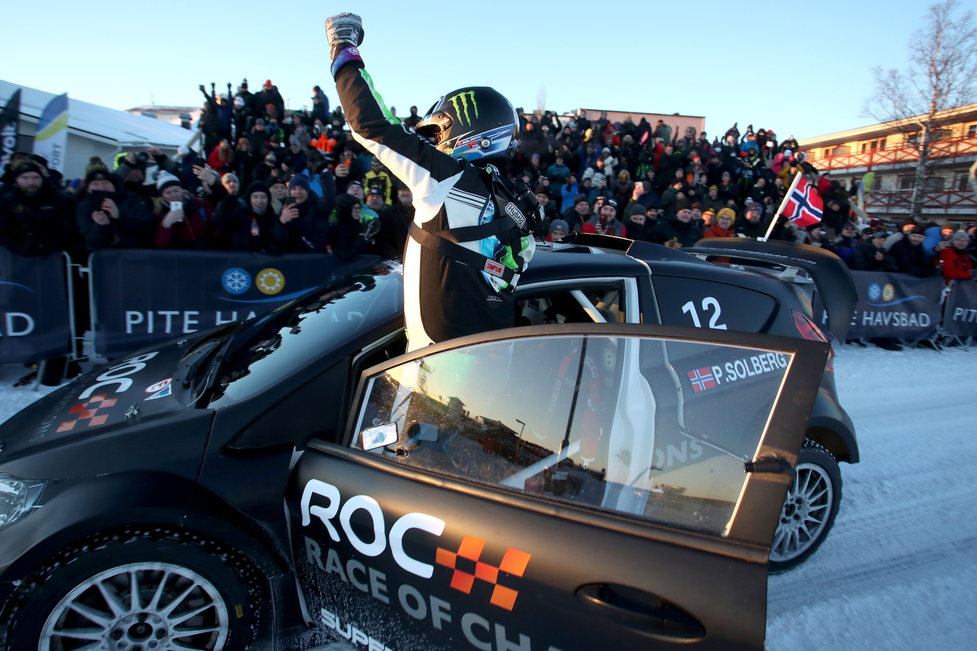 For Oliver, who is currently signed to a factory drive for Hyundai in the World Rally Championship, the family-powered win was equally as special.
"Winning is everything to me and my Dad, so to be able to do this in Sweden is really nice – I think my Mum is really making a big smile right now!"
"A few years ago Papa and I did Rally GB together in the same team and that was nice, but this is even better. To be here and working so closely at the circuit together is really cool.

Born in Sweden to Swedish Mum Pernilla, Oliver's always enjoyed the best of both Nordic worlds.

"I'm both," he grinned. "I'm Swedish sometimes and Norwegian at other times! I'm just joking, but honestly, today's result gives a lot of pleasure – it was amazing to look at the people out there racing and know we won this.

"I think we have to say thank you to the whole team here in Pite Havsbad. The conditions were terrible yesterday, with a big snowstorm. When we went to bed, I wasn't sure if we could compete today, but they worked unbelievably hard to get the track right for practice and give us a place to race. When I was coming around waving out of the car, the feeling was really emotional. I watched my Papa do this so many times – to see him watching me and waving back at me was really cool."
Petter and Oliver are no strangers to sharing a track as a team or facing off directly. Check out the last time Petter and Oliver went head to head, at Gymkhana GRiD in Poland in 2019.