All NEWS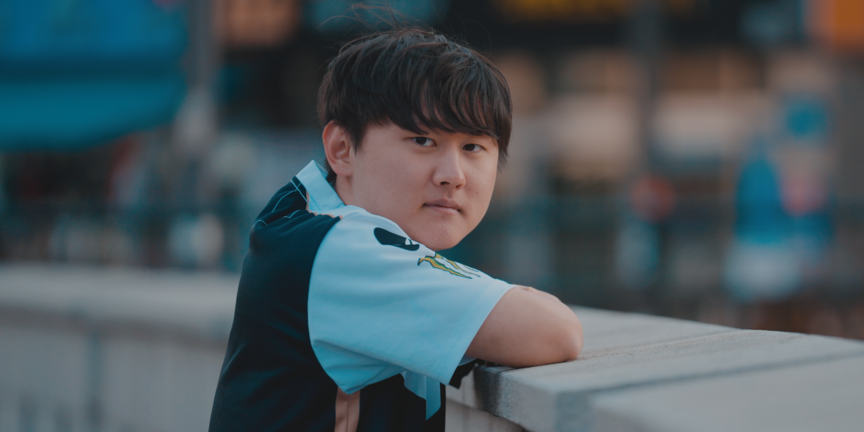 A Conversation With TL Pyosik - "If I lose to FlyQuest, I'll retire."
Now that Pyosik stands at the starting line of a brand-new chapter in his pro career; how does he envision himself at the end of the road?
Everyone that enjoys playing League of Legends has imagined what it's like to play on the big stage. Whether you're a casual player that likes to wind down after a hard day at work, or an amateur player that's taking the game more seriously for a potential career path, the final goal is simple; to be better than the guy that's on the other side of Summoner's Rift.
Hong "Pyosik" Chang-hyeon, the jungler that helped DRX into a fairy tale championship victory in 2022, has also had his humble beginnings. His name first started getting traction in 2019, when he used to be a high-elo Kindred one-trick streamer on AfreecaTV. Back then, he had his doubts on whether or not he could become a pro player, let alone become a world champion.
"It felt like even becoming a pro player was something that was far out of my reach, let alone winning Worlds. I was 19 years old, which was already too old to debut as a pro at the time, and I wasn't the type of player that was good at climbing the solo queue ladder. Looking back, even becoming a pro player was somewhat short of a miracle."
Pyosik made his debut with DRX in 2020 and alongside a superstar line-up, he finished top eight in the World Championship as a rookie. However, things didn't go so well for him in his 2021 season, as he and DRX went 2-16 in the 2021 Summer split, failing to make it back to Worlds. However, while it was tough, Pyosik learned some valuable things during this period of failure."
"I really learned the importance of experience as a pro player. During the Spring split of that year, I really didn't think too much about what being a veteran meant. I thought that performance purely depended on the level of talent that a player has."
"When we went 2-16 in the Summer split, it was just a never-ending cycle of problems. Just as I thought we figured out the solution to something we've been struggling with, something new came up. That's when I learned that having someone experienced, whether player or coach, to not let things spiral down was crucial."
"During that time, one of the many things I was told by others was, "There's only one way to go from the bottom, and that's up. To the top." I couldn't really relate to what they were saying at the time, because everything just felt doomed. However, it also meant that as long as I do better, things can't get any worse for me, so I also learned the importance of having that 'Nothing to Lose' mindset."
Pyosik took the lessons of a disastrous 2021 to heart the following year. Much of Pyosik's 2022 was middling, with DRX stuck in the middle of the standings and Pyosik seen as a middle of the pack jungler. However Pyosik and company kept reaching for the top. They squeaked into Worlds—the 4th seed from the LCK, qualifying through the play-in—only to mount perhaps the biggest miracle run in Worlds history. They were underdogs all the way up to the point of lifting the Summoner's Cup.
Even after becoming a world champion, Pyosik didn't get complacent, instead spending his off-season researching and grinding solo queue. While he would've loved to take some proper time off, he simply didn't have time, as the off-season was just around the corner. Now, he starts a new chapter in his pro player career in North America as the starting jungler for the 2023 Team Liquid roster.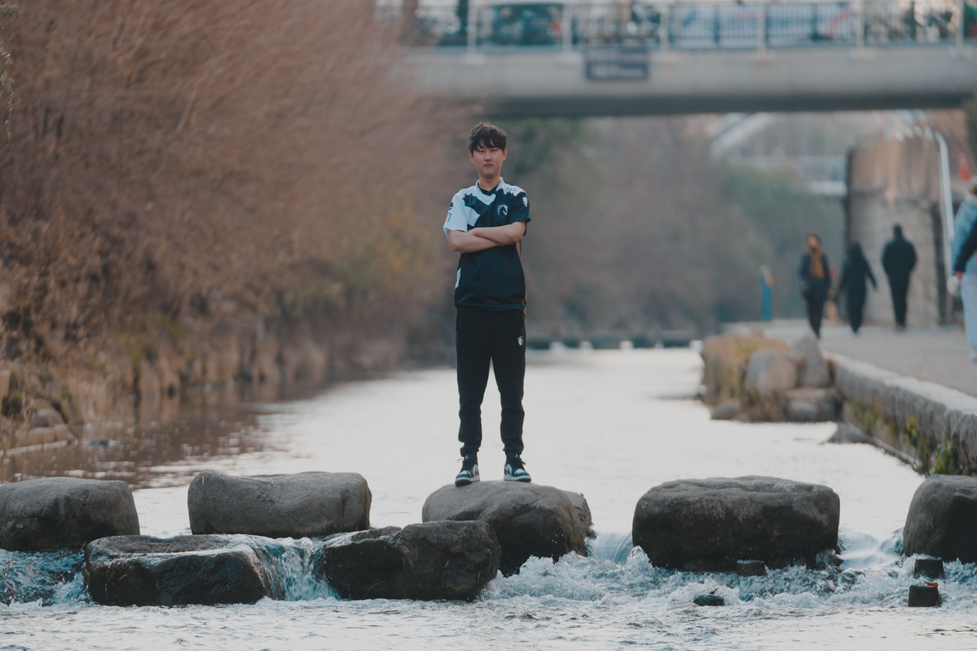 "When I initially started exploring my options, my agent made it clear to me that I will most likely not have any priority offers from LCK teams, because Hanwha Life Esports and DRX didn't want me as their first choice. When the NA offers came in, I didn't want to go to NA because not only was it far from Korea, I also have a lot of affection for the LCK. LCS is also considered to be the worst region out of the major four regions around the world, so I didn't think too highly of my NA option."
"I also thought about taking a break for the Spring split to stream, where I take the 'Prince' option of finding the right team to join for the Summer split. However, coach Mowgli advised me to never take a break, so I listened to him and changed my mind."
"I took a look at all the rosters of the options I was given, and TL simply had the best roster. I realize that NA isn't a strong region, but I thought that if we became a team that was far and above our competition in NA, then we'd become a real international threat."
"Our initial goal is to win the LCS of course."
The 2023 Team Liquid LCS roster consists of:
- Summit
- Pyosik
- Haeri
- Yeon
- CoreJJ
It's a roster with the right balance of veterans and rookies, but how this roster really stands out is that all five of these players communicate in Korean. Usually, language barriers stand as a large obstacle that Korean imports have to overcome, but TL solved it altogether by bringing these specific five players together.
"When it comes to competitive play, it's usually the jungler and the support that's looking at the big picture of how the game is being played and are the primary shot callers. The other three just need to play well in the frame that the jungle & support creates, CoreJJ and I were already looking at the same in-game angles on day 1, so there aren't any problems in communication so far."
"As for Haeri and Yeon: Haeri speaks perfect Korean, and while Yeon doesn't speak it as well, he understands all the Korean terminology in LoL, and has no problems speaking to us in Korean."
There's more to making this roster click than making sure the NA rookies can keep up. As Pyosik previously mentioned, 'Having someone experienced, whether player or coach, to not let things spiral down is crucial' for every roster, and Head Coach Jang "MaRin" Gyeong-hwan is the man to do it for Team Liquid.
"His status as a pro was legendary, so I was a bit intimidated by him at first, but it turns out that he's very easy to communicate with. He's a very gentle person in nature and always has a smile, but he's not afraid to give very straight forward criticism."
Based on the two weeks of his feedback I've experienced so far, he's very meticulous in his feedback with Summit. He's never told me anything like, 'You should've been top side at this certain timer in the game'; he's more meticulous with Summit's feedback on how he should've played at certain timings. I think this is natural, because he was a top laner.
Pyosik is one of the many players that were imported to NA this year. His teammate, Summit, came back to NA after his tenure with FPX, while players such as Prince and VicLa joined FlyQuest and will also be making their debuts in NA. However, Pyosik stands out from the import crowd not only because he won Worlds, but because he did so when everyone doubted him.
From securing the final LCK Worlds seed through miraculous 3-2 upsets against KT Rolster and Liiv SANDBOX in the regional qualifiers to becoming part of the first play-in team to win Worlds, he figured out how to win, even with all the odds stacked against him. So how exactly did his NA competition stand against him so far?
"Whenever there's a very fickle bot lane matchup in the LCK, all it takes is one misuse of a 'turn' for the game to completely snowball out of control. That's why I meticulously practiced playing around bot side to the point where I had the correct solution to every possible scenario that presented itself."
"Scrims… Are incredibly easy. In Korea, it only takes 1-2 mistakes against the LCK teams for a game to snowball out of control, but against NA teams, no matter how many mistakes you make, games are easy to win."
"In NA, it feels like there aren't any teams with strong bot lanes. I won't explicitly mention any win rates, but I'll just say that whenever we execute [...] bot-centric strategies, they're very effective. I'm utilizing all the things I learned in the LCK, while teaching the team some of the concepts that they may not have previously known, and we're only just getting started."
"I'm not worried. At least at this point in time. Our ultimate objective is to perform well internationally, so I can't let myself drop down to that level. However, even if I somehow drop down to that 'NA jungler' level, I still think I'll beat all of my NA competition."
Becoming a World champion meant that you've achieved the pinnacle of professional League of Legends. It literally means that Pyosik's name goes in the history books — he's achieved it all. Now that Pyosik stands at the starting line of a brand new chapter in his pro career; how does he envision himself at the end of the road?
"I was obviously ecstatic after I won [Worlds], but that feeling was short-lived because I was immediately exploring my options for my 2023 season. Fast forward to after the bootcamp with TL in Korea, I had a bit of free time because I was waiting for my [US] visa to come out. So I went on a mini vacation, and a lot of people recognized me on the street and said hi to me."
"Whether it's just fans simply saying hi, coming up to me for a selfie or a short conversation, I really enjoy those interactions. I want to become a player that fans can easily approach. I can understand that players can sometimes be intimidating to interact with, but I don't want that with my fans."
"As for my competition in NA, although it has only been two days since we started scrimming in NA, there really isn't a jungler in NA that caught my eye, nor any LCS teams in general.
If I lose to FlyQuest, I'll retire [laughter]."
Tune into the opening day of the 2023 LCS Spring Split on Jan 26 to see Team Liquid fight Flyquest in their first match of the year.