/ /

Gaming

All NEWS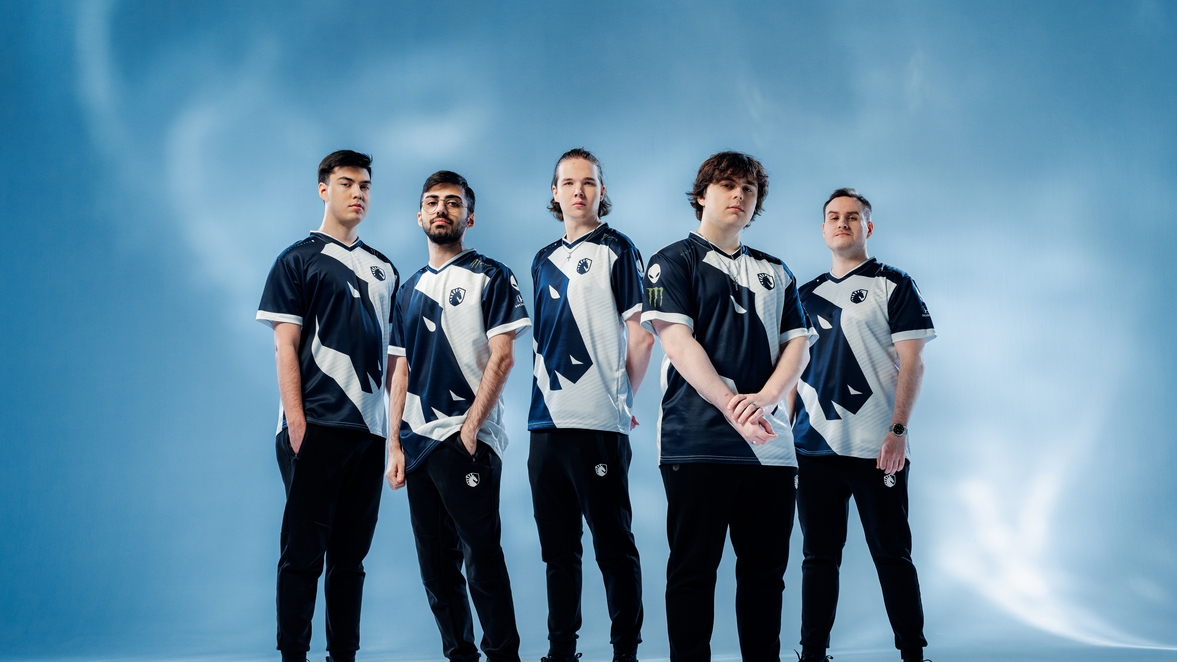 An Interview With Jamppi: Looking Ahead To Liquid In The VCT EMEA League In Berlin
Team Liquid fell short at the VCT LOCK//IN in São Paulo after getting knocked out by Team Secret, but there is still plenty of VALORANT left to play in 2023.
Team Liquid fell short at the VCT LOCK//IN in São Paulo after getting knocked out by Team Secret, but there is still plenty of VALORANT left to play in 2023. The six-man squad is currently in Berlin training for the EMEA League that kicks off on March 27. Igor "Redgar" Vlasov and team are looking to bounce back and qualify for Masters Tokyo in June.
We sat down with Team Liquid's Elias "Jamppi" Olkkonen, a top-tier VALORANT player who's been a key part of both iterations of this squad, to get his thoughts on the year so far, the new agent Gekko, his friendship with former schoolmate Nikita "Derke" Sirmitev, and his future in VALORANT.
Let's talk VCT LOCK//IN 2023, how was your preparation and practice in the leadup to that tournament? Do you wish anything could have been different beforehand?
Of course, we wanted to get more practice with [Igor "Redgar" Vlasov], but we had all the visa issues and travel issues in the previous weeks leading up to [the previous tournament]. It didn't go as planned, but we had good players standing in many of the practice days. We knew there were going to be problems, so we were prepared for it. We were hoping for the best.
You've said that you and the rest of Team Liquid were "caught off guard" by Team Secret in a few crucial rounds, can you talk a little bit more about that?
They just punished our positioning and adaptation. We didn't adapt to their composition that well. We weren't quite sure how everyone would react to being there for the first time. I think they punished us really well [...] like when we didn't take together or when we played one by one. Those types of mistakes. I think with better teamwork some rounds could have been different, but they got the better of us.
What are your thoughts on Gekko? How does he fit into the current VALORANT landscape?
Gekko is a really fun agent and pretty strong on some maps. I don't think we're going to see it in every map, but I think many teams will play him, like in [North America] and [Asia]. I think there is some cool stuff you can do with it, like planting and defusing the bomb. It's really helpful in some situations.
You've had some time with this new roster since it was filled in November of 2022, even though visa issues have gotten in the way. Can you talk about how the team has gelled together since then?
I think it's going well. We basically have people from three different teams. Redgar and [Ayaz "nAts" Akhmetshin] have been playing together, so they know each other. Me and [Dom "soulcas" Sulcas] have been playing together for two years. We are good friends and I like the team mentality we have. Everyone shares the same goals, and everyone is willing to do a lot of things [...] in terms of becoming better. That's a really good thing for the future.
How would you describe your role after giving up being IGL last year?
I still need to be a caller in terms of my role, but it did free up my mind. Even though Redgar is the main IGL, me and all the others give input in some things to help him. He can't do everything alone, it's still a team thing.
You mentioned that your IGL, Redgar, is strict and that Team Liquid hasn't had that before. How has Redgar's leadership impacted you and the rest of the team?
In the past, Liquid has always had pretty loose games. Now when you have a guy like Redgar, who's used to being in Gambit and playing with a specific game style there, there has been a little bit of adaptation for me. He's strict about what you can do in the game and what not to do. Before we were a little bit loose with peeking and whatnot.
It's super good in the long term, though. It's super good to have different perspectives. Maybe in the future if we need to be a little bit more loose or something then we'll also have some ideas, but I like how it is now.
What do you think the team needs to work on as we head into the beginning of the VCT EMEA League in Berlin?
We just need to play more together as a team. We also need to be more ready mental-wise [...] to win every game with better preparation.
Of course, it's going to be different as we've had more time, and we've played our first game on stage. We didn't have that before. It's also an experience thing, now that we've had more time to play with Redgar since the LOCK//IN.
What are your expectations for the EMEA League?
Definitely qualification, I don't want anything else. We need to make it to Masters Tokyo, or it'll be a big disappointment for everyone.
Who are you hoping to face off against most at this tournament?
I think everyone wants us to play NAVI, you know. We haven't played with this team much, and we need to get experience. There are a lot of good teams in EMEA, and we'll need to show further improvement each game to eventually get to Tokyo.
You said that you were especially proud of your former schoolmate Derke after FNATIC took home the trophy at VCT LOCK//IN 202. We wanted to ask if you could share your favorite memory you had with Derke since you've known him for so long.
The best memory with me and Derke was when we got to know each other at the first tournament in Iceland. We only played a few times in CS:GO and I mostly won. I have to go back to CS:GO to beat him.
We had the same flight after Iceland and we had the same flight and a seven-hour layover in Copenhagen. We were spending like ten hours in total together in the airport. I think in all the matches, he has beaten me in every LAN we have played. [...] I hope to change that now in upcoming matches. He's a superstar of this game, and I like him as a person as well.
We didn't know each other much in school. He's two years younger than me, so we weren't in the same groups. We had seen each other, but we never spoke to each other.
I think it was the first LAN in 2018 when we played each other. After the match we had a handshake, and I was like "I've seen this guy somewhere…"
He seemed familiar to me and then after that I asked, and we found that we were in the same school for six years.
What are your biggest career goals? What do you hope to achieve before you hang up the mouse and keyboard for good?
My personal goal is to be the best.
In CS:GO I had the potential to be the best, but there are still some things I need to learn in [VALORANT]. I hope to play for the next 10 years at least, and I hope to be the best at some point. Hopefully I'll be the best for many years, and not just for a short time. That's my only goal.
After a rough showing at LOCK//IN, Jamppi and company will be looking to rebound and prove themselves right out the gate! Catch their opening match against Team Vitality on March 28th, 3 PM EDT on Twitch or YouTube.