/ /

Gaming

All NEWS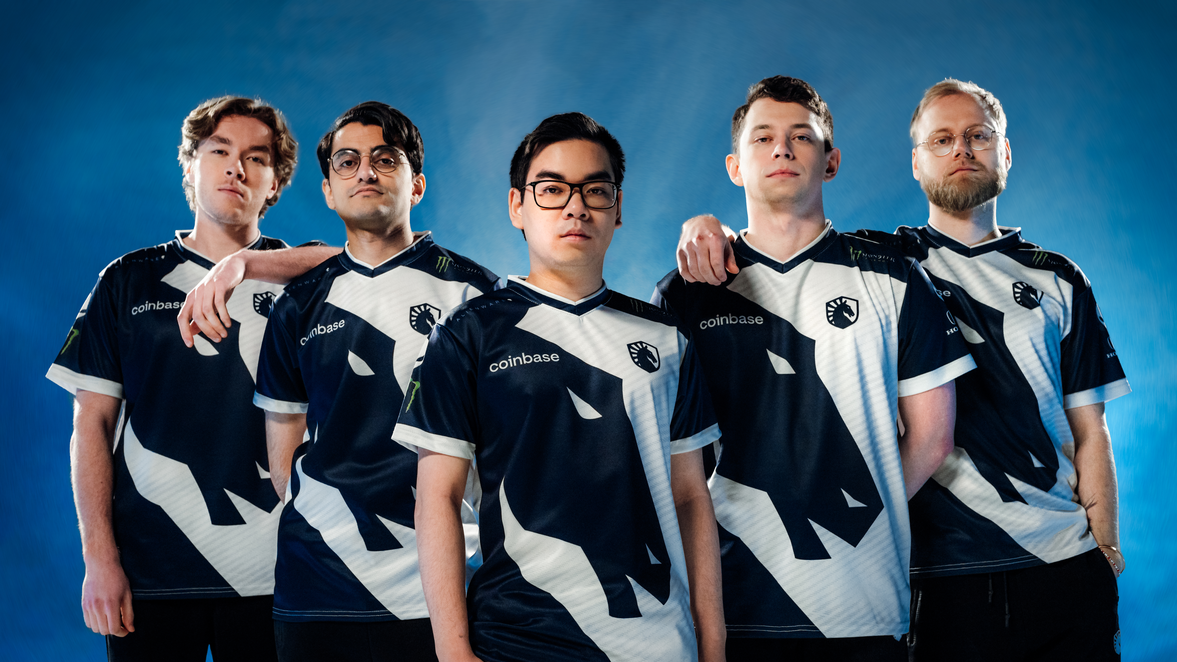 Boxi in Berlin: New Meta, New Rival, New Challenges
Team Liquid is set to fight the best teams in Dota — and will be one of the greatest rivals the team has had in its Dota history — all in the midst of massive changes to the game.
*This interview was conducted prior to ESL One Berlin Major *
Samuel "Boxi" Svahn has been a key component of Team Liquid's rise to prominence in the global Dota 2 scene in the last year and half. Having had to change his position from an offlaner to a support to adjust with the roster changes, Boxi has smoothly transitioned into one of the most consistent position 4 players in the game. And Team Liquid will need his consistency now more than ever. Liquid did not easily cruise out of groups as they did in the past patch. They had to fight through a surprisingly even field and tight middle of the pack. Now, they're set to fight the best teams in Dota — and one of the greatest rivals the team has had in its Dota history — all in the midst of massive changes to the game.
As Team Liquid try to mount a challenge towards their first DPC Major win at the ESL One Berlin Major, Monster Energy caught up with Boxi to talk about their newfound rivalry with Gaimin Gladiators, their experience at DreamLeague Season 19 and of course, the colossal new Dota 2 patch.
How does the team feel heading into the Berlin Major on the new patch (Dota 2 patch 7.33)? Do you think Team Liquid has a hang of it?
We are discovering new things about the patch every day. Team Liquid is one of the few teams that has played a tournament on the new patch [DreamLeague Season 19]. Even though that was just a few days ago, we've improved a lot since then. But it's hard to say how long we've come when there are so many new things to discover. We feel quite good, but I'm sure just like us, most teams are confused about what they want to do, and are just trying out a bunch of new stuff.
DreamLeague Season 19 was a tough grand final against Gaimin Gladiators. It seems like a good rivalry is forming between the two teams. Do you think Quinn "Quinn" Callahan joining GG has been the biggest factor in their rise to the top, or is it just everyone stepping up?
Quinn was a significant upgrade for Gaimin Gladiators; they've become a bit more scary with him in their ranks. They were always a good team, but a little predictable. With the arrival of Quinn, there are a few unexpected picks or strategies that you might have to face.
Heading into the Berlin Major, Team Liquid and Gaimin Gladiators are two of the favorites to win it all. Who else do you think of as your biggest competitors? Is the Major a lot more open now because of the new patch?
I definitely think the new patch will make it more of an even playing field. When there is a patch that has been in play for a long time, the dominant teams tend to stay at the top because of a lack of change in the game. Now that we have a big change, maybe some Chinese teams or teams from other regions might have playstyles that work really well. In a big patch like this [patch 7.33], there are always some broken mechanics that haven't been figured out and if a team comes into the tournament with a strong strategy, they are bound to have a big advantage even if they are a 'worse' performing team overall.
Let's get to the thing that is the talk of the town right now – Dota 2 patch 7.33! What are your overall thoughts on the new patch?
There are a lot of good things and a few bad ones about patch 7.33. In the beginning, I was a bit salty because I thought they introduced too many things at the same time. I wish the changes would have been brought in step by step, but I understand that is not always possible.
The patch should have looked at heroes more closely. There still are a few heroes which are unbalanced in terms of the speed they farm with. I also think the portals [Twin Gates] should either have a cooldown or a longer cast time or come online a little later in the game. Right now, the portals are a little too strong, and also feel distanced from the concept of normal Dota 2, in the sense that it has always been the case that once you use your teleport, you are stuck in that part of the map. With the portals, you can be on both sides of the map at the same time, which is kind of wild! But overall, it has been an invigorating feeling playing on the new patch.
Do you think the mid lane has become the dead lane because of so much action happening in the side lanes owing to the portals?
I wouldn't say it is a dead lane. It is certainly less important than it was before, but in the previous meta, it had way too much importance with the Water Runes and Power Runes and how the power spikes of mid laners worked. I like that the side lanes have more focus in the new meta and supports are not forced to go mid. Maybe the importance has shifted a little too much in the other direction. But I don't want to go back to playing only around the mid lane from the 5th to 10th minute!
Also, previously if you lost your mid tower, the enemy gained a lot of control of the map and access to your jungle. But now there are two additional jungles on the map, so it isn't that big a deal if they enter your jungle. You can just go to another jungle!
One of the big changes playing as a position 4 is the lowering of importance of the mid lane early in the game, as you just mentioned. But other than that, how has the game changed for supports?
The removal of Outpost XP and Tomes was a big change. Now if you have a bad laning stage, it can be quite a struggle to claw your way back into the game because of the lack of the free experience boost. So supports have to be a bit mindful of the risks to take and the moves to make.
You and Ludwig "Zai" Wåhlberg are a unique lane combination, because both of you have played position 3 and position 4 professionally. How much does that help in lane?
I wouldn't say it has made us better at laning, but there is a better understanding of matchups and how to play them. When you have both perspectives, it is easier to understand what you need from each other.
What do you like doing when you aren't playing Dota 2?
I like going on ski trips or visiting friends and family. But usually in a season, as there isn't enough time, I play other games at home and spend time with friends from my hometown. I like to go snowboarding and play the drums, and also watch a lot of horror movies. I'm a big horror fan!
Thank you for taking the time, Boxi! Any shoutouts?
Shoutout to Team Liquid and all our fans who are watching and supporting us. Also to all our sponsors, who make it possible for us to be here. And of course, shoutout to Monster Energy!
A new patch means a very exciting — and very volatile — major! Be sure to catch all the Dota action by tuning in via Twitch or YouTube.