/ /

Gaming

All NEWS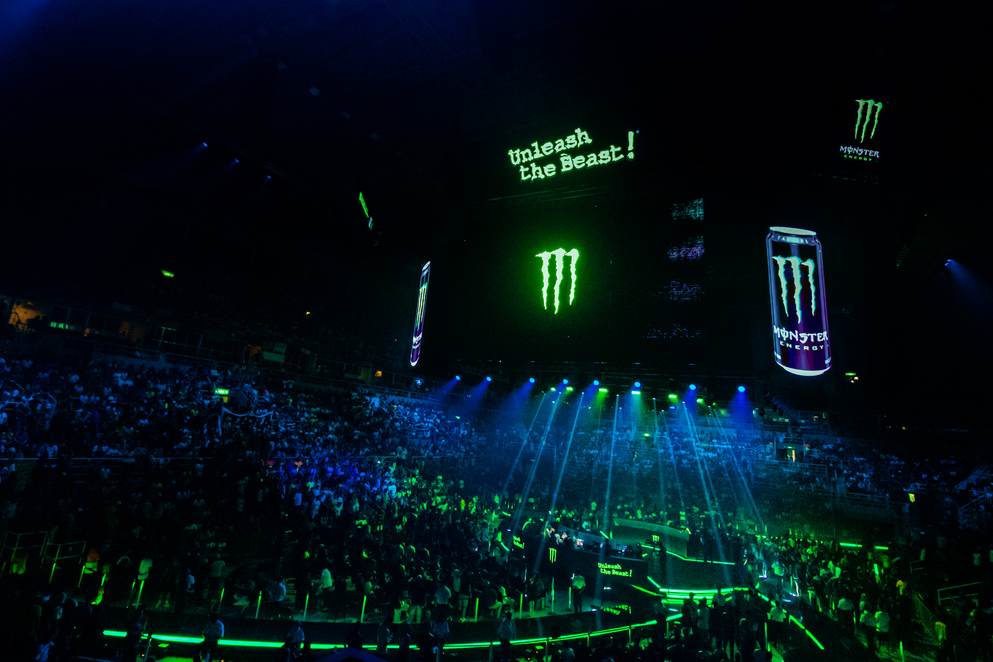 IEM Rio: The Last Chance for Global Offensive Glory in Brazil
2023 marks a truly new era of Counter-Strike. What started with a new map, a new meta, and new challengers, has turned into an entirely new title when Valve announced the long-awaited Counter-Strike 2 last month.
2023 marks a truly new era of Counter-Strike. What started with a new map, a new meta, and new challengers, has turned into an entirely new title when Valve announced the long-awaited Counter-Strike 2 last month. Within the rich competitive Counter-Strike ecosystem, Intel Extreme Masters: Rio marks a new starting line too. This line isn't for the new game, but a new Intel Grand Slam — a race to win a handful of major tournaments within 10 consecutive events. (You can read exactly how the Grand Slam works here.) It's one of the biggest achievements in CS and in gaming, with a payout of one million dollars. With FaZe recently claiming the fourth ever Grand Slam, the race for a new million dollar winner begins in Rio de Janeiro.
At the same time, with Counter-Strike's current iteration, Global Offensive (CS:GO), in its final stretch, IEM Rio is also one of few tournaments left to settle old scores and round out legacies. Returning to Riocentro and Jeunesse Arena, IEM Rio is likely the last chance to win a big CS:GO trophy in front of a roaring Brazilian crowd. The stakes are especially high for the local teams of FURIA and MIBR, but for every team in search of CS:GO legacy and a future Grand Slam.
The big contenders for legacy will be Na'Vi and FaZe, the two teams that won the majority of tournaments in 2022, continue to impress in 2023, and have lineups stacked with top 20 players. But it won't be as easy for either team, who have both shown serious cracks and inconsistencies in their game. With the first match of each group stage being a best of one, the lower-seeded underdog teams need only to find one map win, one crack in the game plan, to send either of the favorites to the lower bracket. Even if no upsets were to happen, this is still anyone's tournament to win and everyone's to lose.
Na'Vi, for example, will have to get through the likes of The MongolZ, a Mongolian squad that's been inching closer to a major upset run, Imperial, a beloved Brazilian squad led by a hero in the scene Gabriel "FalleN" Toledo, and Danish-led Heroic, who are currently ranked third best in the world by HLTV, all just to qualify for the final bracket.
As for the international mix of FaZe, they will first have to get through two regional heroes. One in the form of South American team 9z. The other being the Brazilian squad, FURIA, that showed how well they play at home during the 2022 IEM Rio Major. On a Brazilian stage, FURIA is no dark horse, but every bit the panther represented in their logo. Should FaZe muscle through the local champions, they still have to beat the French squad of Vitality and the CIS-led Cloud9 — two fixtures in the top 10 rankings of CS.
The two favorites of Na'Vi and FaZe have had their fair share of inconsistencies too. FaZe recently won EPL Season 17, but that win comes in the middle of a sea of struggles and upset losses. Directly after EPL S17, the team struggled to qualify to the Paris Major 2023, Global Offensive's last-ever Major. Na'Vi has had the reverse course, cleanly qualifying for the Major, but prior to that struggling against tier 2 teams. Given how tough the rest of the top CS teams are, IEM Rio is almost primed for an upset.
The other top challengers for the title are Cloud9, Heroic, and Team Vitality. Coming from a Russian/Kazakh background, Cloud9 is a team to keep an eye on. Swapping rifler Timofey "interz" Yakushin for Timur "buster" Tulepov, the team has already seen promising results, making it to the Grand-Final of EPL S17. Now with well over a month of practicing and scrimming, Cloud9 should be yet another rival to the best squads in the world, especially given the sheer talent behind the scope of Dmitry "sh1ro" Sokolov. The young Cloud9 sniper is on course to be a top five player in the world for a third year in a row.
The Danish squad of Heroic are another contender, but more for their passionate and smart In-Game Leader (IGL) Casper "cadiaN" Møller. The Danes have made impressive strides and unexpected runs in tournaments previously, and are one of the very few teams who have something close to consistency. Following a first place finish and a second place finish at Fall Finals and IEM Katowice 2023 respectively, they started the year as the top ranked team in the world, and currently still sit in a menacing third place.
Then there's the French organization, Team Vitality. Since going international, Vitality has put together a squad of both raw and strategic talent. Led by the #2 player in the world, ZywOo. With the new roster, they've threatened the best in the world but have fallen shy of getting there themselves. After winning ESL Pro League Season 16, Vitality has gone on to beat some of the best teams in the world, only to lose to other contenders as the bracket progresses. IEM Rio is their chance to show that they still have a world-beating run in them.
At the end of it all is FURIA. Though this team has not quite hit the level of the others, it would be foolish to count them out in Rio, of all places. Already ascending in the Americas RMR, beating out a flailing Liquid and surging PaiN to take first seed in the region, FURIA looks as strong as ever. Add to that one of the most notoriously strong homefield advantages in esports, and you have a recipe for yet another CS-shaking upset run.
At IEM Rio, the starting pistol is raised high. One of the last runs left in Global Offensive, one of the first in the Grand Slam circuit, the meaning is clear and heavy. We have no way of knowing who will cross the finish line first, but we know that this race will be a good one. The action begins today on Twitch and YouTube. You don't have to be in Rio to enjoy some good Counter-Strike but if you don't come to Brazil, then Brazil will come to you.