/ /

Gaming

All NEWS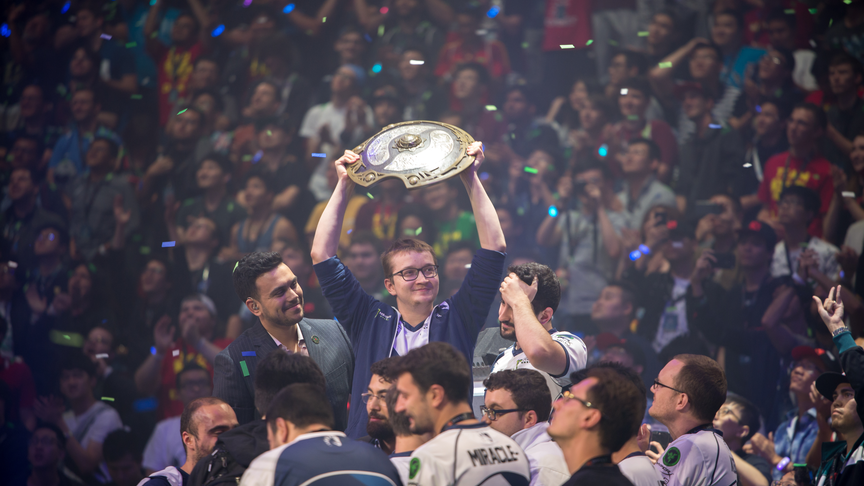 Matumbaman | TL Legend's Last Dance
"I'll be forgotten in three years, who the [hell] cares."
Those were Lasse "MATUMBAMAN" Urpalainen's words when asked in an interview what he wants to be remembered for after he retires. Matumbaman, AKA Matu, is one of the greatest carries to ever play Dota, though he may not talk like it. In 2022, he promised to retire and those who knew Matu knew that he would keep that promise. No matter the matches he won or last, no matter how Matu's legacy lasts or fades, his presence is something the entire Dota scene will sorely miss. As a player and entertainer, he brought a truly unique personality, playstyle, and narrative to Dota. He brought a story which deserves to be told.
Matu began his foray into pro Dota 2 in 2014. But it wasn't until 2015 that he'd hit it big. Legendary support and captain Kuro "Kuroky" Salehi Takhasomi recruited him in the roster shuffle that ensued after TI5. Playing under the banner of 5Jungz, the roster quickly impressed the Dota world, and earned a soon-to-be-fateful union with Team Liquid and Monster.
2015-2016
The roster took time to pick up steam, but rolling into 2016, Matu and Liquid looked formidable. Leading up to The International 2016, their belts were well-notched – a win at EPICENTER 2016 and two second place finishes in Valve Majors. But this new Liquid roster wasn't ready to lift the Aegis yet. The team ended up finishing seventh, which meant changes were inevitable.
Heading into the 2016-2017 season, Fata and Jerax ventured away. This led to Liquid's next marquee signing: Amer "Miracle" Al-Barkawi, the Jordanian wonderkid who had won two Majors with OG with only a year of experience at the top.
2016-2017
This TL, powered by the experience of Kuroky and the potential of Matu and Miracle, was expected to take every tournament by storm. It's hard to say if it was the weight of expectations or a missing wavelength, but Liquid crashed and burned during the first half of the season. Matu was facing his own set of challenges in this new roster. Prior to, he had been the position 1 player in the team. But Miracle was a farm-heavy player, and would often take priority over Matu. The team failed to find a rhythm and at one point, even swapped Matu into support.
Towards the end of 2016, after failing to qualify for the Boston Major, Team Liquid brought in Maroun "GH" Merhej and the losses in qualifiers quickly turned to successes. The team hit their stride at the perfect time, right as The International 2017 (TI7) approached. By the time the best in the world arrived in Seattle for TI7, the team that everyone was whispering about was Liquid.
More than just adding GH, Liquid also gained a lot from a new patch—and a new Matu. Patch 7.06 added an additional creep to the mid lane in the first 15 minutes and Team Liquid adapted perfectly through Matu taking on an entirely new playstyle. Matu gave Miracle even more space to carry by pivoting to the sacrificial core and by becoming infamously good on high pressure heroes that stifled his opponents. In an interview with Team Liquid, Matu noted that he'd grown not only as a player but a person—gaining maturity and confidence going into TI7.
The group stages went according to plan for Team Liquid, where they topped the group. But the pressure got to them in the first game of the playoffs, and a loss to Invictus Gaming put them in the lower bracket where every series would be life or death. It would be life for Liquid and Matu, death for anyone else's TI hopes. Mounting one of the best lower bracket runs in TI history, Team Liquid won six series in a row and took the Aegis in style, becoming the first team ever to 3-0 a TI Grand Final. Lasse "MATUMABAMAN" Urpalainen and his teammates had etched their names, along with that of Team Liquid, into the Aegis of the Immortal.
And when we say "style," we mean it literally. All this would have been impossible without Matu's lucky shorts, which he wore to every game of TI7.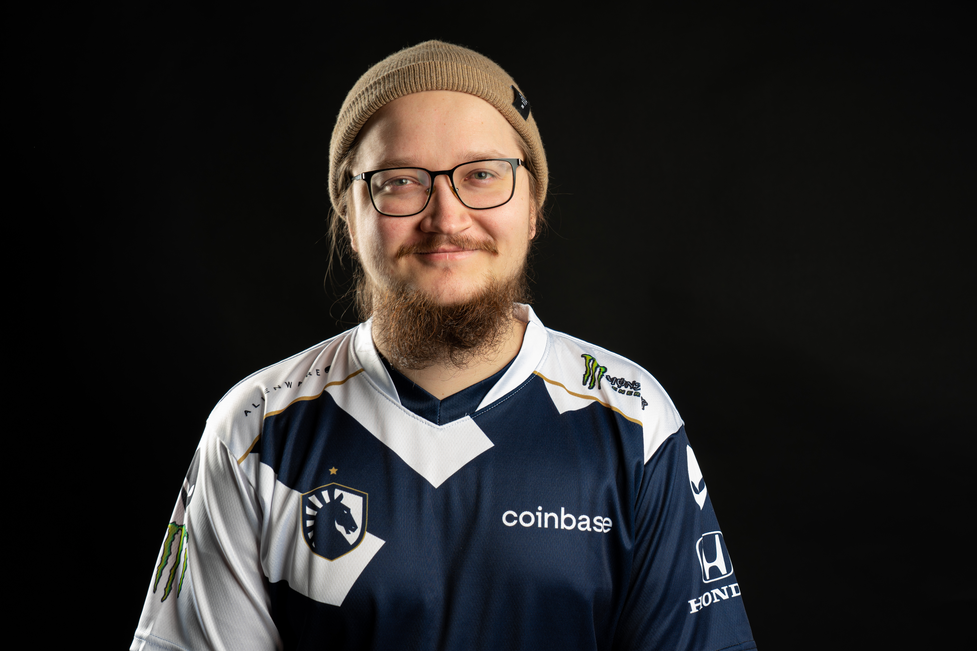 Like every TI winner, Team Liquid started the 2017-2018 Dota 2 season with a bullseye on their back. This was the first season where Valve had introduced the concept of the Dota Pro Circuit (DPC), and the inaugural season brought both chaos and opportunity with it. This season had the highest number of tournaments and prize money since the advent of professional Dota 2. Matu admitted that all the travel and competition made the year stressful for him.
However, that wouldn't stop him from adding yet another dimension to his game. Matu would sit firmly in position 2 for the team—except that he'd become so proficient with Broodmother that the team would revolve their game around him whenever he got the arachnid hero. Matu would become historically potent on Broodmother, but that did not mean the year would be easy. Liquid simply could not win a tier 1 event for the first half of the year—Matu saying in another one of our interviews that the team was slow to change with the meta. But like in 2017, it seemed as though they'd peak at the perfect moment, winning the China Dota 2 Super Major and becoming a favorite to win TI8. It was in no small part due to Matu's stellar laning and play on Visage.
Team Liquid topped their group once again at TI8, and with the exact same score as TI7. But things went a bit differently in the playoffs. Liquid could not handle the aggressive gameplay of the Chinese powerhouse PSG.LGD, and dropped to the lower bracket. It looked at first like history might repeat itself with Matu dismantling Team Secret with his Broodmother. The issue was, after that Broodmother would be perma-banned. Without Broodmother, Liquid lost to Evil Geniuses and finished in fourth. Liquid's fourth place finish was quite a respectable feat, but not enough for the defending champions.
Captain Kuroky mentioned in an interview that the options in front of Liquid were to work hard or make changes, but a dismal showing in ESL One Birmingham 2018 would make that decision for the team. After nearly four years, Matu and Liquid would part ways. The roster lasted for 892 days, up to that point, the longest ever five players had stuck together. In that time, they became legends in the Liquid world, in the Monster family, and in the annals of Dota 2.
2018-2020


It's hard to imagine what Matu felt, leaving his home in Dota—and such a long-standing, successful roster. But it likely wasn't easy. All the same, he got right back to work and made it to TI9 with Chaos Esports Club, though not quite to the playoffs.
The next big chapter of his career truly began when Team Secret scooped him up for the 2019-2020 season. Due to COVID, most of the 2019-2020 season went online, but the change in format did not bother Matu or Secret. They annihilated everyone in sight. The International did not take place in the year 2020, but had it taken place, Matu might have lifted another Aegis.
Matu did eventually compete for the Aegis under the Team Secret banner in 2021 at TI10. They finished a very respectable third in Bucharest, after which Matu left Team Secret, this time considering an exit from Dota entirely. But after a bit more thought, he decided he had one more run left in him, so long as it was back home with Liquid and Monster.
In one of our interviews, Matu revealed that he resonated with everyone at the organization. He had wanted to rejoin a year earlier (after TI9, when Kuro and the rest of the team left Liquid to form Team Nigma), but the time wasn't right.
2021-2022
When the time finally became right, Matu would rejoin TL with what looked like one of EU's strongest rosters. As Matu came over from Secret, so did his teammate, friend, and talent Ludwig "zai" Wåhlberg. Zai joked that he didn't mean to end up with Matu, he just couldn't escape the Finnish carry. As Zai joked, he and Liquid knew that they would be without Matu before long. Matu had decided before signing that 2022 was his last year—and announced it to the public in the interview linked above.
The new Liquid initially played to the level you'd expect of a star-studded roster and of a carry of Matu's status. They had an amazing start, winning the Western European DPC League, and getting second place in the WEU Regional Finals—but their success would be short-lived.
The team finished ninth in both the DPC Majors of the year and got knocked out in the group stages of ESL One Malaysia. These were brutal results for a roster of this caliber—and for a player like Matu, who took responsibility for his team.
2022 was unique for Matu in that he'd become the most storied player on his team. On Secret and the previous version of Liquid, he had Puppey and KuroKy—players with histories that stretch past almost anyone in dota—and these players naturally led any roster they joined. 2022 was the first year where Matu was the legendary figure, and the leader of a team.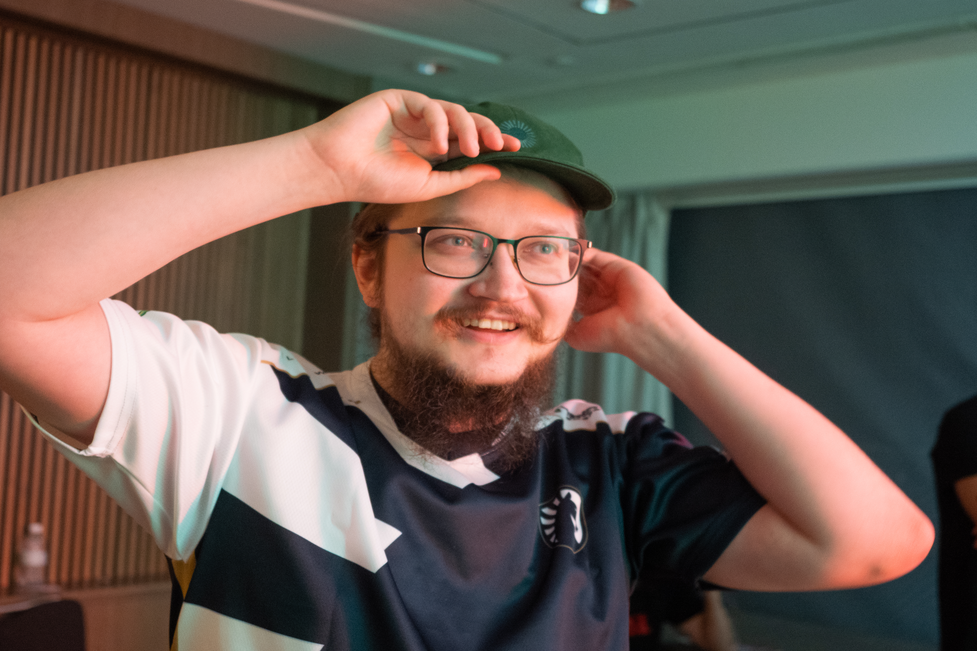 It was also the year when he faced the most exhaustion as a person. The hours had added up and Matu mentioned in an interview that he was running low on motivation, and that as the veteran guiding the team, he would blame himself if Liquid couldn't make it to TI11.
As TI approached, it looked as though Matu would leave Dota not with a bang but a whimper. Liquid were an inconsistent team in 2022 and most folks in the Dota world didn't feel that they could make it through the EU qualifiers, let alone a stacked Last Chance Qualifier. Some wondered if he had a final gear left in him—and if it was even enough to make Liquid work.
Come the Qualifiers, Matu had found that gear and found Liquid's win conditions. In another interview, teammate Aydin "iNSaNiA" Sarkohi noted that Matu began working heavily with TL's coach William "Blitz" Lee to refine their drafts and strategies. As Team Liquid revitalized strategically, the entire team also found a new reason to win: to spend more time with Matu. Whether it's an interview, a speech, or a candid video, you can find every teammate of Matu's expressing how sad they were to lose him at the end of the season. So, every win meant one more match together.
In the EU qualifiers, Liquid immediately looked improved. They mounted a strong, loss-less push to Winner's Finals, where they fell to Entity. In the lower bracket, Matu would face his old teammates on Secret and narrowly lose, sending Liquid into a lion's den of an LCQ. Even though Liquid looked better, few favored them to make it out alive.
But then, could the team really not give Matumbaman one last TI run?
Liquid found the form that fans had been waiting for all year, right when it mattered most. Despite being knocked to the lower bracket, they still beat both the heavily favored Vici Gaming and Virtus.pro, to secure the final spot at The International's main event. Surpassing expectations up to this point, anything more was extra credit in the eyes of the fans. In the eyes of the team, anything more was for Matu.
In a matter of two weeks, Matu's last dance would become its own tale–and its own force. The team placed second in a strong group, but lost their first set in the knockout stage to Team Aster. But that was just the upper bracket. In the lower bracket, where every set could be the last, this team had an unreal grit. In several nail-biting series, Liquid wrestled past Entity, OG, Thunder Awaken, and Aster to make it to the final weekend of play.
Matu himself was rejuvenated. In these series, he didn't play like a past due veteran, he played like a legend possessed. His full skill, experience, and desire shined brightest against Thunder Awaken. Facing elimination, Matu and company clawed back into a game firmly within Thunder Awaken's control off of a last minute base defense. Team Liquid pushed up the middle lane to throw a counter punch of their own when Thunder Awaken caught out Matu's teammate Michael "m1CKe" Vu. Thunder Awaken unloaded every ounce of damage and CC they had, knowing that Micke couldn't buyback. They execute near flawlessly, but there is just a microseconds-wide gap where m1CKe can be saved. Somehow, Matu finds the gap, keeping his teammate alive at exactly 1 HP and keeping Team Liquid's remarkable run alive with him.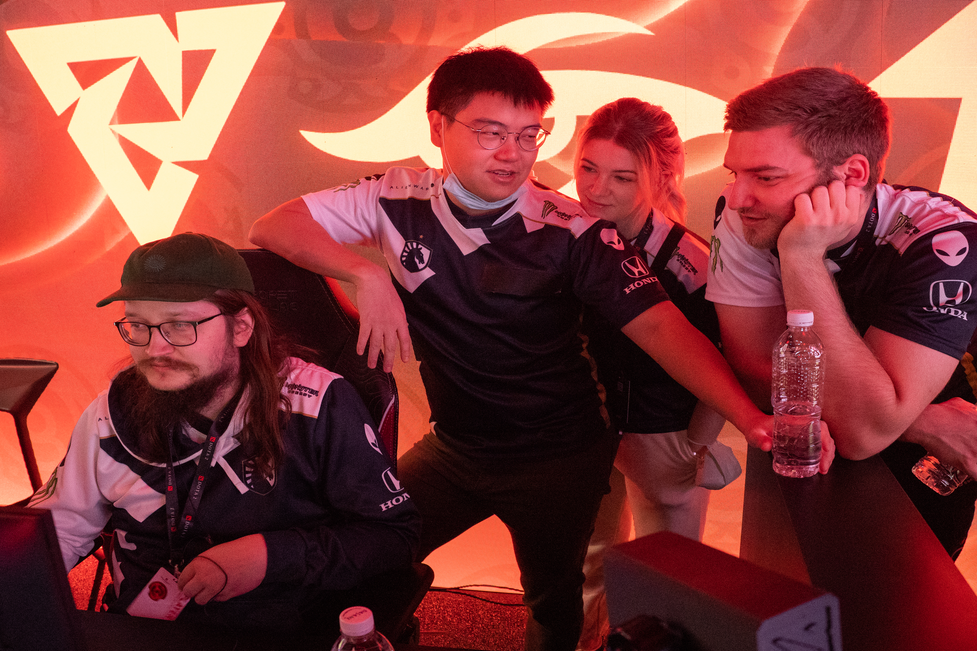 It becomes likely the biggest play of the tournament and one of the most clutch plays in the history of Dota. iNSaNiA hailed Matu as the best player in the tournament and in that match, Matu showed that his teammate wasn't just gassing him up. As much as the team fought for the dance to go on, Matu did too.
And the dance went on all the way up to—once again—Team Secret. Liquid took Secret to game 3 and another close series, but like in the qualifiers, Secret had Liquid's number. Perhaps Puppey understood Matu from playing together, perhaps Secret just played better. Either way, Matu's last dance ended with a bronze medal.
Still, it felt like a proper send-off for one of the greatest carries the game has seen. It was a miracle run that spanned three weeks, several upsets, so many comebacks, and one of the greatest plays in TI's history. Done for Matu and done by Matu.
As the dust settled, the bearded veteran mused about going home and sailing his boat across Finland's idle waters. As Matu left, Liquid would pick up another Team Secret star in Nisha, while Zai would take on his old friend's role as leader and draft strategist. Liquid is currently dominating the DPC, 2-0ing Tundra, the former TI champs. But even as they win, iNSaNiA talks about missing Matu. In this case, he speaks for all of the Dota community.
As a player and a personality, Matu is irreplaceable. Though he may see his legacy as one to be lost in a few years, it's doubtful the rest of the Dota scene will soon forget Lasse "MATUMBAMAN" Urpalainen.