All NEWS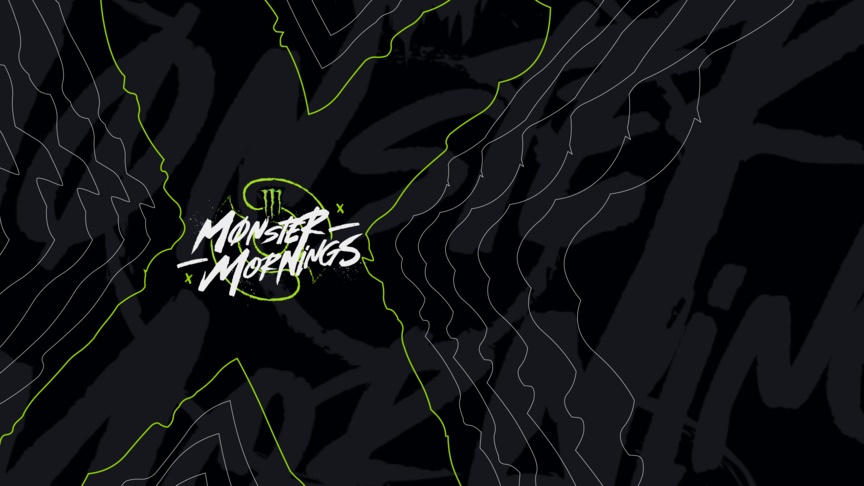 Monster Mornings: Esports Talk Show for The International 2022
Tune in to Monster Energy's very own morning talk show where we recap, discuss, and have behind the scenes interviews regarding The International 2022. 
Dota's biggest event is just getting started! During the rest of October, the top 16 teams in The International 2022 playoffs are battling for the biggest prize pool in esports – 16 million USD and counting. Monster is getting in on the action, too, with our very own Morning show!
Hosted by Team Liquid's Joey Thimian and prominent Dota caster Austin "Cap" Walsh, Monster Mornings is a fun, interactive, and informal talk show that will get you pumped and ready for each day of The International playoffs.
The show will recap spicy plays and match results from the previous day, discuss the "best" fantasy draft picks, so you can impress your friends, and go behind the scenes during interviews with special guests.
In the immortal words of Joey, "it's probably gonna be a little scuffed but, like, in an endearing way."
For Fans By Fans
Monster Mornings is a place where you can hang out and interact with special guests before the matches, watch hilarious content that just might pop up on your Twitter timeline the next day, and maybe even learn something new about the Dota scene.
And we're not following the exact same format for every show. That would be boring. Instead, there will be tons of recurring and one-off segments including a 60-Second TL:DR where each host will challenge the other to recap the previous day's events in just 60 seconds, fantasy predictions with a "sports show" twist, and interview segments followed by fun guest games.
You can get involved too! We'll be taking guest questions, reacting to the weirdest and wildest takes from The International Twitch chat, giving out prizes, and much more.
We've also got our Monster Family in the playoffs bracket! Make sure you root for Team Liquid and Evil Geniuses as they reach for the Aegis.
When & Where to Tune In
Catch Monster Mornings live from October 19th-22nd and October 28th-29th, starting at 6 PM PDT, before every Dota TI playoffs broadcast.
Tune in to our Twitch Channel – or spot us on the front page! If you miss a live show, don't worry. You can catch all the hijinks afterward on the VOD.
To learn more about the talk show, stay up-to-date on upcoming guests, and submit fan questions, follow us on Twitter!