All NEWS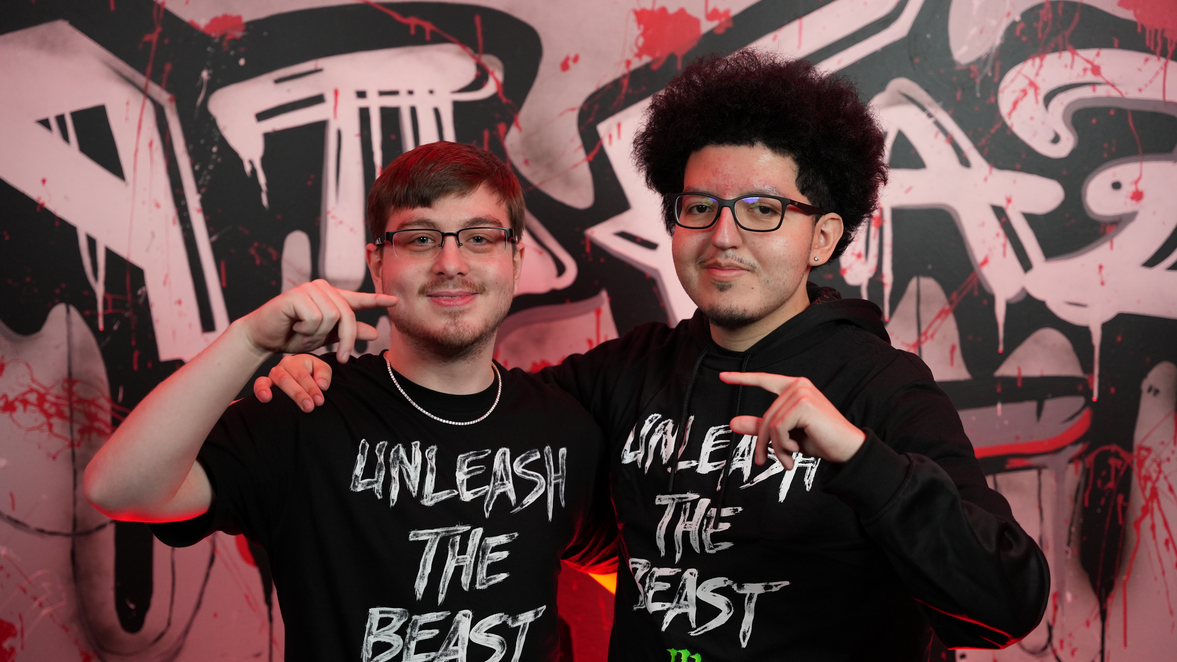 Simp's Simple Message: "I'm Still That Guy"
In this new era of the Call of Duty League, Atlanta FaZe is its most storied team. They've set the standard for excellence through their first four seasons and shown no sign of slowing down.
In this new era of the Call of Duty League, Atlanta FaZe is its most storied team. They've set the standard for excellence through their first four seasons and shown no sign of slowing down.
No doubt their crowning achievement is taking home the Cold War World Championship Trophy, but there's more to their prominence than a single victory. While the last two seasons haven't seen FaZe reaching the same soaring heights as in their first two, they still managed to set a Search & Destroy map win record, take home Major 2, and fall just shy of an astonishing fourth Championship Grand Final as an organization.
You can credit Chris "Simp" Lehr with much of that success. He arrived in the pro Call of Duty scene as a wunderkind, winning a Call of Duty World League Championship in the same year he graduated high school. He also netted an Esports Award for Console Rookie of the Year for his standout performances that season. Everyone had high expectations for his arrival. He blew all of them out of the water.
Now, in September 2023, he's not shy in admitting the last two seasons both could have gone better.
"Placing Top 3 at Champs definitely hurt a bit in the Modern Warfare 2 season, but a win isn't what we expect every time going in," Simp said. "[Tyler "aBeZy" Pharris, McArthur "Cellium" Jovel, and I have] obviously made Grand Finals every season that we've been together, but it's not like we're going into the weekend thinking it's guaranteed to happen … I'll probably be taking the Top 3 into next year as motivation. We didn't win Champs. We've got to be better, at least in my opinion."
He knows where things went wrong. We noted that FaZe had holes in their map pool in our Call of Duty Champs 2023 Preview, and Simp holds a similar assessment when reflecting on their loss. Picking up Austin "Slasher" Liddicoat in place of Alec "Arcitys" Sanderson fixed many of their old issues, but it also introduced unexpected new ones.
Control was their main problem area, and unlike Hardpoint and Search & Destroy, you only get to play one of them in a best-of-5 series. It's called a "swing mode" for a reason, and unfortunately, FaZe was on the wrong side of that momentum shift too often this year.
"I think we were playing really well, but in a way, I don't think our Control was really as good as we wanted it to be most of the year," Simp said. "We knew that going in, and I think a lot of teams took that edge on us. We were super good in Hardpoint and Search & Destroy, but Control is always going to be the swing mode … New York and Toronto were both really, really good teams. It was just whoever came out hotter in those series, outside of the Controls."
"Super good" is a drastic understatement of their S&D dominance. The team cruised past Los Angeles Guerrillas' previous 11-map mark and looked untouchable, until Toronto Ultra stopped them at win number 15.
Call of Duty is a fickle friend, though. FaZe climbed back into the Major 5 Grand Final and took the New York Subliners to a seven-game series, only to falter in both Search & Destroy maps — causing them to walk away with another second place finish. A few weeks later, they ran into a red-hot Toronto Ultra team early in Champs' winners bracket. Individual heroics weren't enough to save them from a 3-0 defeat, but clean work in the losers bracket landed them another date with the Subliners.
FaZe got off to a hot start by taking Breenbergh Hotel Hardpoint, but that's where the magic ended. A dominant 15-kill Search & Destroy from HyDra tipped the momentum to NYSL. Some teams would have stuck it out with a consistent Top 3 squad, but those teams are not Atlanta FaZe. They're not battling the same expectations. Their fans were calling for change before Finals had even wrapped up. It was a foregone conclusion.
Simp and co. wasted no time in making their decision. Zack "Drazah" Jordan was at the heart of free agency rumors, and a deal with OpTic Texas seemed inevitable — until Atlanta FaZe stepped into the picture. It took less than a week for the alliance to become Call of Duty's worst-kept secret. Simp claims it was an easy decision.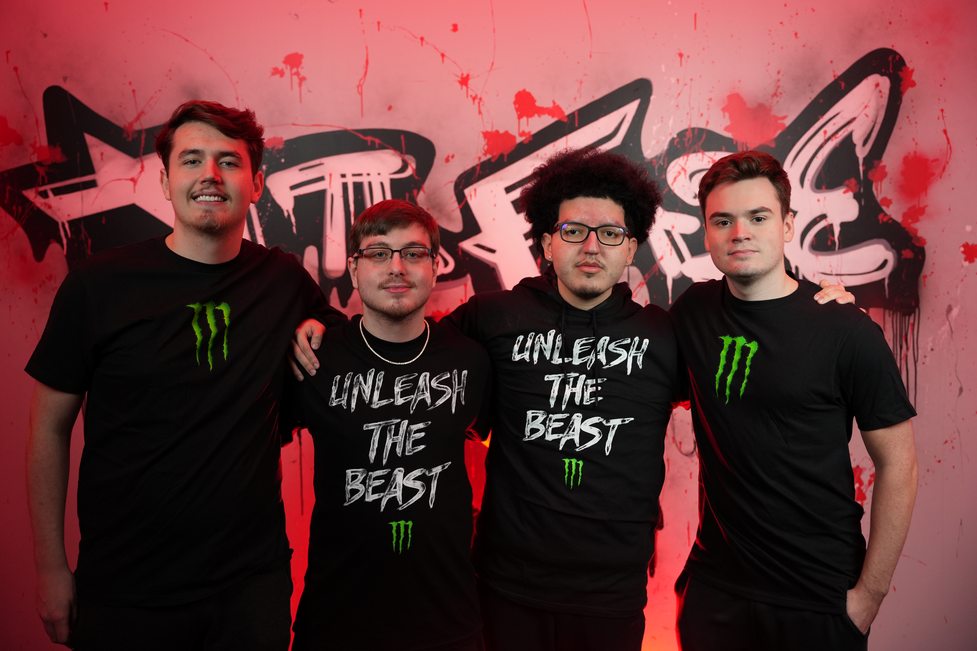 "We're very vocal and very open about things," he said. "The biggest thing was definitely if I wanted to Flex or not, but I didn't care at the end of the day. Zack [Drazah] is a hard worker and one of the best talents in the league in my opinion, and when you have a chance to play with someone like that, you have to take everything into account. We went the route of trying to get Main ARs in the past, and it hasn't really worked out. It did [work] off the rip, with Alec [Arcitys] in Cold War, but in Vanguard we didn't really win anything. This time we went the route of picking up a Flex and letting MC (Cellium) be the Main … I mean, MC can do anything. He can be an SMG, he can be a Main, he could probably snipe on the map and he'd get every kill. He's comfortable with it, he's going to fry."
"And Zack," Simp says of the newest FaZe addition, "I think he's going to put in a lot of effort to make us the best team in the league."
It won't be easy to make that climb. Many teams around the league have improved over the offseason. OpTic Texas welcomed superstar SMG Pred and dynamic IGL Kenny to their squad, the reigning champ New York Subliners nabbed an explosive Flex player in Sib, and Toronto Ultra — the team that knocked FaZe out of Champs — made a massive leap with the signing of Envoy.
Yet the pressure hasn't affected Simp's confidence at all. It's his fifth season on a Pro League team. Accolades, defeat, praise, ridicule, win streaks, upsets — all are familiar to him now. That's an advantage you can only accrue with longevity, and each season they stick together, this Atlanta FaZe core trio only gets wiser and more dangerous.
Simp is well aware of this shift in his identity. He's no longer a fresh-faced rookie, and his team isn't defending a title. There's not much left to define himself by, other than his own lofty expectations, and the culture that he and his teammates have built over the years.
"I definitely don't feel like the young gun of the league anymore," Simp said. "I also feel like I'm not that true vet you see in a Clayster or a Slasher. I'm in this weird middle pack of players. I'm still that guy, Simp, but it is weird. We're not the reigning champs or anything. Now, we're just fighting our way back to the throne."
His agenda is much bigger than Modern Warfare 3, though. Simp wants Atlanta FaZe to regain control of the League's top spot and never look back. It's about more than an individual season. It's about historic greatness — the stuff CoD fans will talk about for decades.
"I'm trying to have the most rings with my team, and the most wins, really — which is going to be hard to do now with the limited amount of events," he said. "I want us to be recognized as the greatest. I want all four of us to be looked at as the best. Even when we retire ten to twenty years from now, I want people to look back on Atlanta FaZe and say 'They were the GOATs of CoD'. It's definitely difficult, especially when you have a year like Vanguard and don't get a single win. That doesn't help, but placing as well as we do for as long as we have isn't something a lot of people can do."
It's impossible to know who will come out on top in the end or if Simp will write CoD's history. All we can do is sit and watch an already historically great player at work. When you've already surpassed everyone's wildest expectations of you, the only thing left on the table is to do it again. And again. Until "great" becomes "greatest of all time."
There's no word on when the Call of Duty League's 2024 season will return to action just yet, but it's safe to say Simp will be well-prepared and raring to go whenever that announcement drops.