All NEWS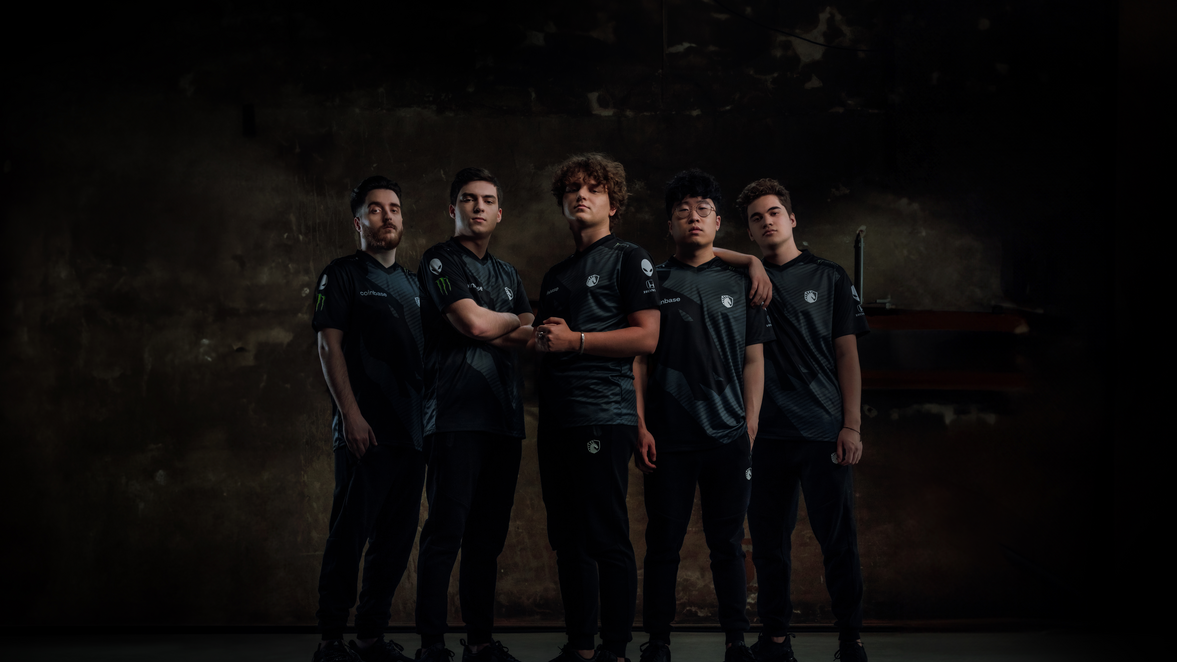 The Journey of Rainwaker, Daps Building A New Team, and The Future of Liquid CS:GO
For years, Team Liquid was the face of NA Counter-Strike. Of all the orgs that came and went, TL flew the highest — and the longest.
For years Team Liquid was the face of NA Counter-Strike. Of all the orgs that came and went, TL flew the highest — and the longest. So when Team Liquid brought in two new EU players, it was a huge move that not only changed the team's dynamic, but CS's regional power balance. The first addition was the aggressive Russian rifler, Robert "Patsi" Isyanov, and the second was a widely unknown tier two player from Bulgaria: Aleks "Rainwaker'' Petrov. Rainwaker's sudden ascension to tier one shocked the CS scene. To leave NA is one thing, but to leave it in exchange for a tier two talent?
The shocks didn't end there. Liquid's Latvian star Mareks "YEKINDAR'' Gaļinskis, transitioned to the role of IGL. All this change has made Liquid into one of CS's biggest question marks. To find some answers, we sat down with Damian "daps" Steele and Rainwaker.
How Rainwaker Joined Team Liquid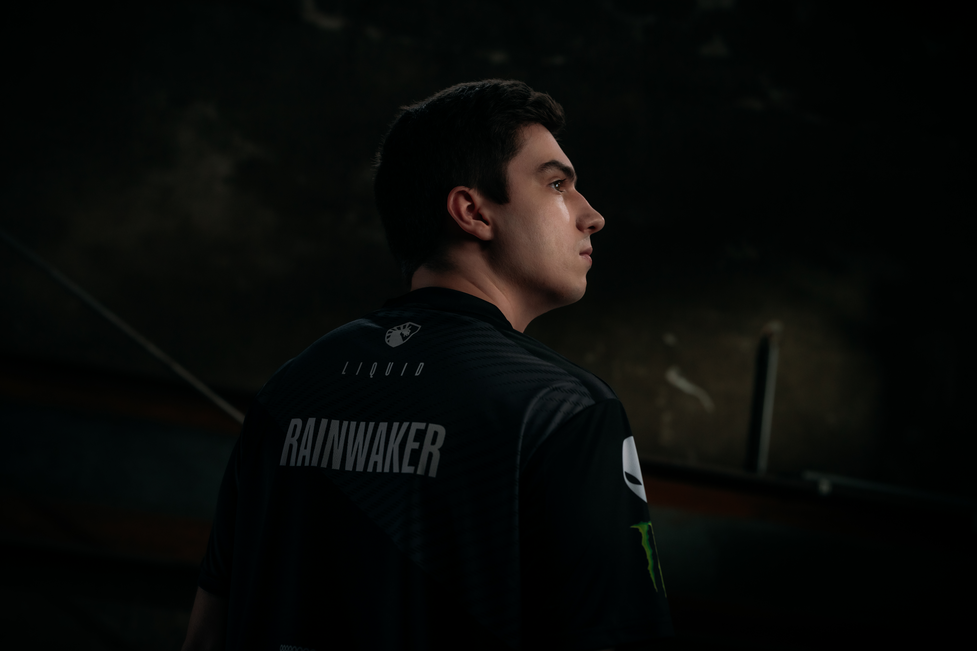 Making the jump from tier two to tier one is no walk in the park, but in his Team Liquid debut Rainwaker made it look easy — becoming a vital part of two upset wins against G2 and FaZe. The 22-year-old Bulgarian got to that main stage success through his local scene, playing for teams such as SKADE and 500. As he's made the bold move to join an international roster, he also takes a huge step towards fulfilling his dream of qualifying for a Major. Not forgetting where he came from, Rainwaker explains that he wanted to be part of the first Bulgarian team to ever qualify for a Major, but like any tier two player, he couldn't pass up on the opportunity to join a team like Liquid.
How has the step up been since you've joined Liquid? Has it been a big step or have you found the transition easy?
Of course it's a big step to change from let's say a constant top 30 to 40 team to a contender for the top one spot. I would say it's a very big step. It's been kind of hard, but the team is helping a lot.
When you first got approached by Liquid, what was that like?
One night the 500 manager texted me that a team was interested in me, I can't remember exactly the date, but it was in the evening at like 11 or 12. He texted me that a tier one organization is interested in me, he didn't say exactly which one, he joked and tried to get me to guess which team had approached me [laughs]. So I was thinking of some teams, but I didn't expect Liquid because it's an NA team.
Did you find it difficult leaving the Bulgarian scene behind?
Kind of yeah, I would say so. I always wanted to be in the first Bulgarian team to play in a Major because there has never been a Bulgarian team playing in a Major, only players. But when an opportunity like this comes from a tier one team you just can't ignore it.
What would you say has been the biggest challenge going from a Bulgarian team to an international roster?
I would say the language barrier, but it will just take time. Also the callouts on maps because I have always used Bulgarian callouts. Just relaying the information. I don't think there is anything else that is different other than that.
What has helped the most with that communication barrier?
It's just hard to communicate fast because it's not my native language. I will just take a second or two to make it make sense in English. I would say that I am constantly talking in English everyday now, so I would say that is making it easier.
What is your first impression of playing under a huge organization like Liquid as opposed to the smaller organizations you've played for in the past?
I would say you need to be more professional and stay professional all the time because you are a guy that people look up to when you are playing for such an organization.
Why Team Liquid went to EU and how they built their team
Few people know the pain of NA's fall like daps. The veteran came up during a golden age that NA CS didn't even know it was having. But for the Canadian coach, each change in Liquid's roster was vital to stay level with the top EU teams. daps explains how, despite the doubts, Liquid feels that Patsi, Rainwaker, and IGL Yekindar is the foundation for greater success.
How involved were you in the decision making behind the roster moves?
I was fully involved with the roster changes that happened. I did a lot of the scouting, we made a list of the players we wanted to look at and scout and then as we started watching players. We crossed them off the list if we didn't like them and then the players we did end up liking, or if liked how they played, we obviously kept them on the list. Then that's where we would get oSee and NAF to also watch the players to give their thoughts on it. That was the process in short. There was a lot of demo watching.
Was there advanced statistics used outside of what we might see on HLTV?
Not too many to be honest. I think it's better to use the eye test. I'm someone who has been around for a while so it's pretty easy for pro players, especially the guys on the team, to watch a person and be like "yeah this guy makes the micro decisions well. He doesn't do certain things that we don't like and does things that we do like." Honestly using the eye test is mainly what we use because HLTV stats can tell a story that isn't necessarily accurate.
Before you made the changes, was there one specific reason that made you realize changes needed to be made?
We definitely lacked a second voice in the team to some extent with Nitr0 quitting. Talking to people who know the players we were looking at, we were just trying to find someone who would talk a lot more. So that is the expectation of Patsi, as he knows as well. So Patsi is slotting in as that second voice, that second IGL in the team, and everybody else is stepping up in their own way.
You spent the Majority of your career in the NA scene, did that make it quite difficult when you made the decision to become an international roster?
Yeah of course. It's always sad to see what the NA landscape has become because when I was a player the NA scene was thriving. I'd say probably from 2016 to 2019 the NA scene was pretty alive, there were tons of orgs, tons of tournaments, qualifiers and everything.
The reality of the situation now is that if there isn't that sort of tournament support or support from Valve the current landscape of NA is the result that follows when the resources and the support for the region kind of falls apart.
When you look at the landscape right now do you ever see a realistic world where North American Counter-Strike gets to the point where you, as an individual, would go back?
There are realistic ways to make it. I obviously don't know the financial stuff for tournament organizers or Valve or anything like that. But the reality is that, again, if there is no tournament support or qualifiers or smaller tier two tournaments where smaller tier two European teams can come over and new NA teams can play against those tier two European teams, then NA teams and NA players have to go to Europe. Because that is where the meta is created, in Europe, and all the good teams are European. It's not even just NA, it's other regions as well that have struggled even longer than North America has, like Australia and Asia.
I'd say the biggest path to revitalizing NA would be bringing back NA Pro League, at least one of the four groups is a North American group, and trying to make North America that international region it once was. We had the South American teams there, the North American teams, we even had some Australian teams in North America when I was playing, like Winterfox and Renegades. So that would be the easiest path back, but I don't know if that is possible.
When you look at the players you have brought in, are they 1 for 1 upgrades of the players you had before or have you completely changed the dynamic of the team?
The dynamic of the team has shifted a bit. With the two new players coming in we are able to play a little more loose. I think something that might have hampered us in the old lineup was having to make things a little too stringent and not "feeling the game." With both players coming in it's helped us move away from that. But it's also too early to make a full assessment.
You mentioned this a bit earlier when talking about Patsi, but what do Patsi and Rainwaker bring to the team that you maybe didn't have before?
Rainwaker brings more stability on the anchor sites on the CT-side. I'd say our overall firepower has improved. With Patsi, even though English isn't his first language, he talks a lot, has good input, and speaks his mind. If he's having a problem he's not afraid to not to bring it up and nip it in the bud right away instead of letting it linger on, build over time, and become a bigger issue down the road.
Another move that you made was YEKINDAR transitioning into an IGL. How do you use your experience as a Captain, when you were playing, to help him transition from that secondary calling role into an IGL?
Since I was an IGL for my whole career it's easier for me to relate to YEKINDAR and some of the potential hardships he goes through. I would say out of all the teammates I've played with over my career, I've probably gone through most the scenarios you could run into. My experience being an IGL before makes it a lot easier to do my job in that sense, and we come to a lot of agreements and the same conclusions.
A New Look: Team Liquid's New IGL and New Plans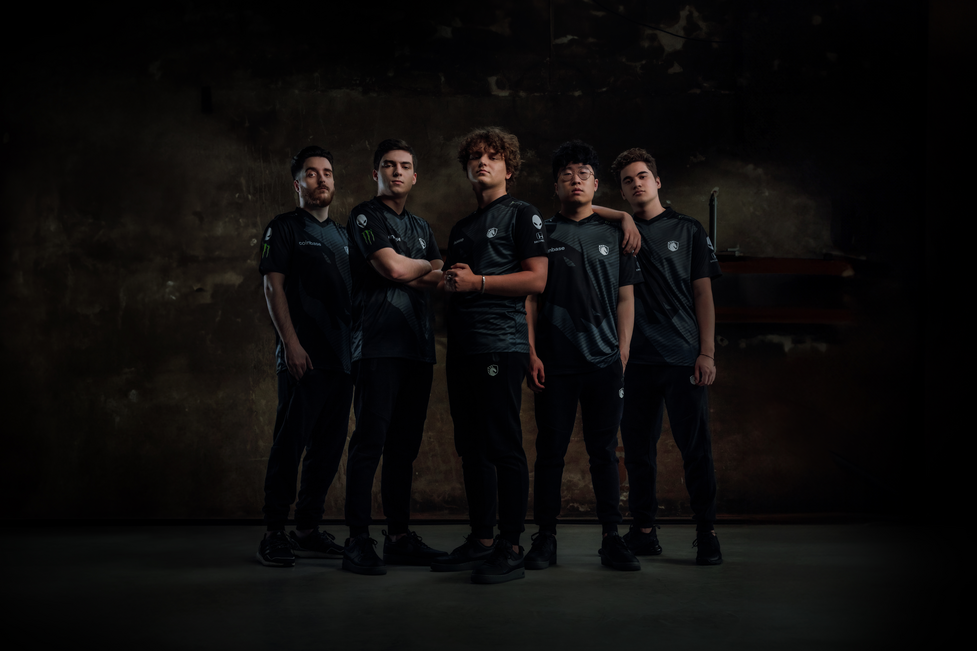 Sometimes for things to work you need to take a different approach. Liquid's change of IGL, their move to EU, and the arrival of two new players signifies a new era for them. Just like the Oakland A's when they introduced Moneyball or the Golden State Warriors when they built around Steph Curry, Team Liquid are building for future success. Both daps and Rainwaker gave some insight into what their goals for the future are and how quickly they are aiming to achieve it.
First events as a team are always a learning experience, what was the biggest lesson you learnt when you played against G2?
daps: I can answer first. I don't know if it's necessarily a lesson, but playing G2 reaffirms that the direction we are going in is the correct one. We are not taking the G2 win and celebrating it. It is early days. I think it's a match that is a good confidence boost, it shows we are on the right track, and we don't want to get ahead of ourselves too early.
Rainwaker: I would say for me because I have never played tier one CS, I have a lot of respect for every tier one team. When I played them I saw that we could beat tier one teams.
Now that you have played your first game as a team, what have you taken away from it and how will you approach working on it?
daps: Since we are a new team — we've only practiced for roughly a week together —- it's just about ironing out a lot of the small mistakes. We reviewed the game last night and we saw a lot of things that are easily correctable … [it's] just continuing to build chemistry together and practicing as much as we can so we can continue our improvement long term.
Rainwaker: I agree with daps there, I would say building the chemistry and putting in hours is the most important thing right now.
I saw in an interview with Dust2.us where you said you have been practicing all seven maps, even floating Vertigo, your previous insta-ban, against G2. Why is that?
daps: Because we added two new players. That's a fairly big change as opposed to just changing one person so I felt it was irresponsible to write off any map at the start. There is a chance that we play Vertigo, which was our perma-ban before, and we feel super comfortable on it right away and maybe the players we have now naturally fit into that.
What is the overarching timeline, even when you consider CS:2, what's the first big milestone you want to hit and when do you want to hit it?
daps: Yeah right now we are aiming for Pro League, we are looking to get at least top four at [ESL] Pro League [18] and that is the current goal. Then after that, that's where it depends on how quickly we rise up, then we are aiming for tournament wins and being constantly competitive, or at least consistently in that top four or top five conversation. weq
Rainwaker do you have any individual goals for the rest of the year?
Rainwaker: To win a tournament, a tier one tournament. My main goal, for me personally, is to qualify for a Major because I've never qualified for a Major before. I don't have my own sticker, but that will be next year.
In an interview before the IEM Rio Major, daps, you said that you have "a long term plan that I aim to fulfill with Team Liquid." How far along are those plans and does this roster change help you realize those plans?
I'd say with Liquid it's sort of my first real coaching job, I don't really count my time in EG as a real situation that I was in. In terms of goals we are on the right track. But I'd say we are on the right track to building something where we can be that consistent top four team, always making semi-finals at a minimum, and we just have to keep working to get to that point. That is the main goal. Always being in that conversation and not doing well at one event, and then at the next event we are coming last place. We are trying to build as much consistency as possible and then that's when the tournament wins will start coming.
—------------------
After Fall Groups 2023, Liquid will have even more proving to do. They've shown the ceiling of their roster, with a win over FaZe clan, but they've also shown their floor, faltering against Astralis. See how this new dark horse fares on July 26th, where they'll aim for revenge against Astralis at the IEM Cologne play-ins. Catch the new page of the age-old rivalry on ESL's Twitch or YouTube channels.