All NEWS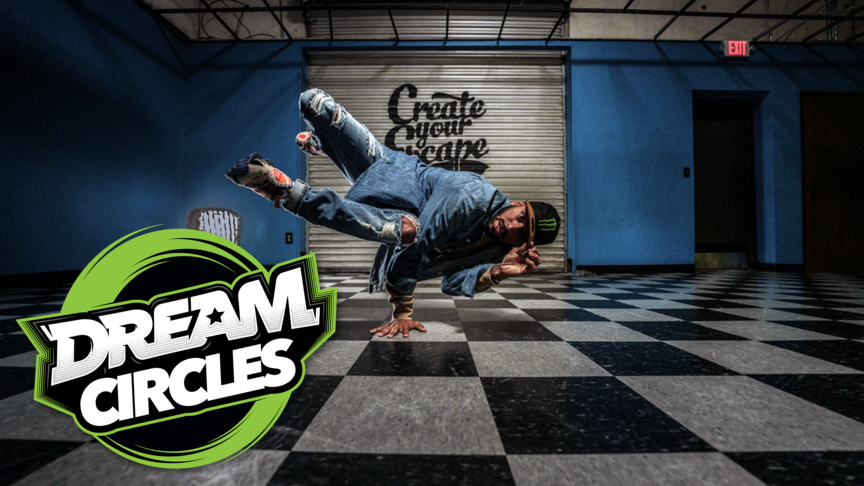 Bboy Gravity: A Class of His Own
It's not often that an athlete receives two wildly different opportunities to be a part of the Olympic Games, but Bboy Miguel Rosario, aka Gravity, is in a class of his own.
It's not often that an athlete receives two wildly different opportunities to be a part of the Olympic Games. But Bboy Miguel Rosario, aka Gravity, who is highly-regarded for his imaginative and gravity-defying moves, is in a class of his own. Gravity grew up a fearless and prodigiously gifted gymnast on the road to being a part of the 2012 Olympic team, but when he fell in love with breakdancing, he shifted his intrepid athleticism to b-boying. Today, the Brooklyn-born, Phoenix, Arizona-based physical phenom is Olympics-bound again for breakdancing's debut at the 2024 Summer Olympics in Paris.
In this edition of Dream Circles, Monster Energy links up with the superstar Bboy for an uplifting origin story of reinvention, determination, and physical genius that has resulted in a singular breakdancing style. Along the way, we go in deep with Gravity and survey his time as a teenaged gymnastics champion; we see an early video of him breaking with his buddies; we hear from Gravity's mom who bestowed the name Gravity on her son; and we explore his difficult decision to leave behind gymnastics and follow his true love of b-boying.
Today, Gravity is enjoying a 15-year-career as a world-class sponsored Bboy competitor. He has won more than 10 international world titles in the USA, China, Poland, Holland, Japan, Korea, and over 80 national titles. He is part of an elite posse of 12 breakers sponsored by Monster Energy. In 2020, Gravity launched the official sneaker company, Catch Wrek.
Gravity became an athlete at five years old, and he emerged a gymnastics champ with an astounding 18-year-career competing and training. B-Boying, the original term for break-dancing, first blew up in the dance world via the streets of New York City in the 1970s, and hit Gravity hard in 2006 when he was 16. At the time, the Bboy Brooklyn scene was fertile and fresh, bursting with dope dancers and footwork heads that break-danced with attitude and aggression. In this scene, Gravity found a freedom he was longing for as a gymnast, and he trained as a breakdancer seven days a week for several hours per day.
During Dream Circles, Gravity lays out the duality of his personas: Miguel is the level-headed self-state, and Gravity is the daring showman who ultimately feeds Miguel's family. Dressed in elegant Monster Energy swag for the interview and sleek Monster Energy threads for the action scenes, Gravity is refreshingly open about his anthemic story of starting over as a Bboy from being a champion gymnast.
Seated at the kitchen table, Gravity and his mom go through old boxes of yellowed newspaper articles, first place medals, and reminisce candidly about his journey. They discuss how he was first inspired to break by the 2004 dance and musical film production You Got Served. His mom openly discusses her heartbreak and frustration with Gravity when he turned his back on gymnastics, and how she ultimately came to realize he wasn't giving up — he was just changing his goals.
Gravity also is very honest about a pivotal moment while at a prestigious training camp for gymnastics when he decided to pack up and head back to New York City. He opens up about his struggle with quitting a sport he dedicated his life to, but how, ultimately, he wanted to pivot to become the best Bboy in the world. Throughout his Dream Circles segment, we get snippets of Gravity in action, we see his physical prowess, his inventive moves…and we see that he made the right decision. Nothing was lost: Gravity simply transferred his gifted and fearless athleticism from one medium to the next.
It's an inspiring story of being true to yourself no matter what the costs are, and achieving excellence, even when the journey and medium isn't always understood by our loved ones and the world at large. That said, b-boying is now getting the Olympic Games stamp of approval, and Gravity is ready to go gold.