/ /

Lifestyle

All NEWS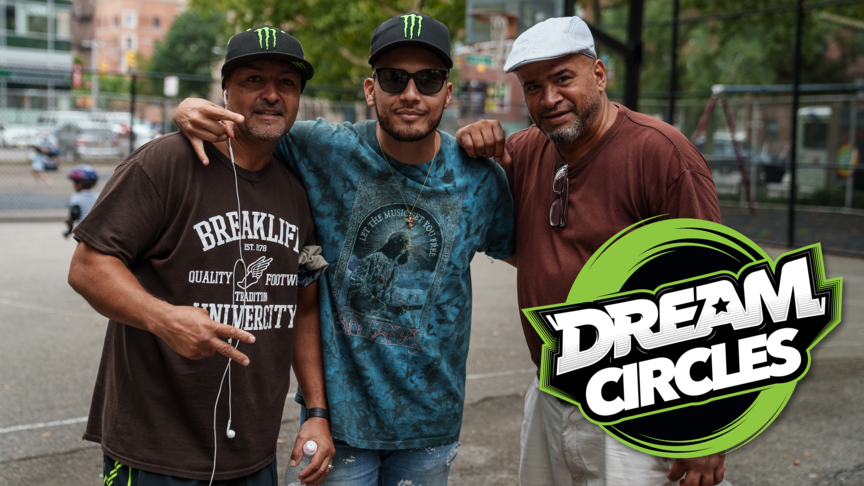 The Epitome of a Bboy
The word "icon" gets used a lot, but there is simply no other way to describe Ken Swift in terms of his contributions to the world of Bboying, also known as breaking or breakdancing.
The word "icon" gets used a lot, but there is simply no other way to describe Ken Swift in terms of his contributions to the world of Bboying, also known as breaking or breakdancing. His signature style and technique have influenced generations of dancers around the world, and he has even had a lasting impact on the terminology used in the dance form.
Monster Energy was lucky enough to catch up with the award-winning dancer for this edition of Dream Circles. In it, Ken tells his Bboy origin story, which began in a tiny one-bedroom apartment in NYC. Ken, his mom and his brothers eventually moved into a larger 3-bedroom apartment, and the move was to impact the rest of his life. It was there that he befriended Jeff Green/Devious Doze and his cousin, T, who introduced him to the infectious beats of hip hop.
He also takes Monster Energy on a tour of Rock Steady Park — scene of the 1981 classic film Style Wars and the place where Ken was first introduced to breaking.
"Something was happening. I went and looked in and saw a guy do something on the floor, you know, that blew my mind."
Ken was fascinated and instantly hooked by a movement he felt was raw, radical, taboo — and infinitely creative. It set off a career that has spanned nearly four decades, through which he has been a performer, an educator, as well as a promoter and preserver of the art of breakdancing.
While he's had wild success as a solo dancer, Ken is also one of the original members of the world renowned Rock Steady Crew (RSC); the first group of Bboys to receive professional recognition from the media, leading the public to develop a greater interest in hip hop and breakdancing. The crew appeared in movies and television shows including Graffiti Rock (1983), Style Wars (1982), Wild Style (1982), Flashdance (1983,) The David Letterman Show (1983), and Beat Street (1982).
Ken also brought breaking into mainstream culture as a recording artist. He and the Rock Steady Crew released their 1984 debut album, Ready for Battle, which featured two breakdance videos and sparked tours across Europe and Asia. The single "Hey You, The Rock Steady Crew" received gold and silver records.
In 1996 Ken took Bboy culture to the theater stage with Jam On The Groove, the first hip hop musical to appear Off Broadway. Ken co-authored, co-directed, co-choreographed and performed in the show, which received a Drama Desk Award nomination for Best Choreography for the 1995-1996 seasons.
It was only fitting that when the Rock & Roll Hall of Fame and Museum inducted hip hop culture into the establishment in 1999, Ken was asked to produce an installation.

With a vision of preserving New York City's dance traditions of breaking and rocking, Ken started a dance company, VII Gems, in 1996. He opened the Ken Swift School of Hip Hop Fundamentals at Breaklife Studios in 2005.
Throughout his years of dedication to the craft of breaking, Ken has been awarded countless awards, including numerous Lifetime Achievement Awards (from The Mighty IV Breaking event in Northern California, a Louis Reyes Rivera Lifetime Achievement Award presented by Amherst College, and a Lifetime Achievement Award presented when he judged The Ultimate BBoy Championship in Las Vegas). In 2011, he was voted the 2nd Most Influential Dancer of the 20th Century by CNN's Icon Series (the only Bboy on a list mostly comprised of ballet dancers).
Nearly 40 years after he got his start, Ken Swift is still going strong, and thanks to visionaries like him, Bboy and Bgirl culture is still here for the next generation ready to break all the boundaries.