/ /

MMA

All NEWS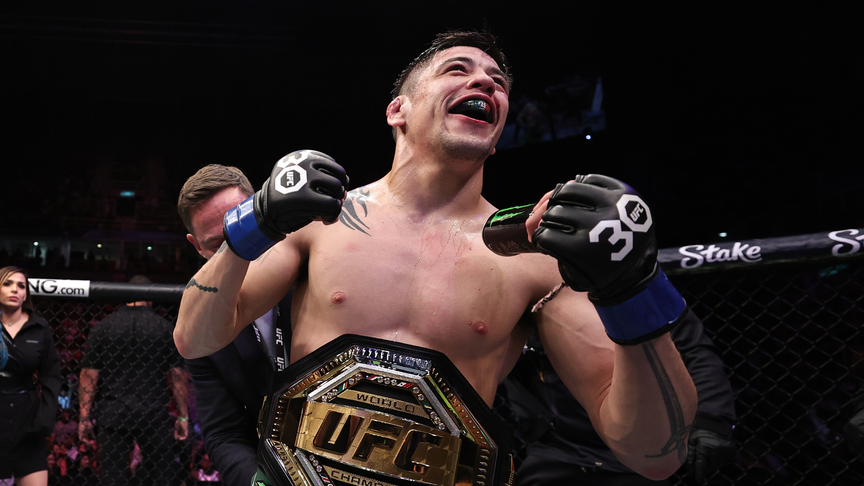 Brandon Moreno Takes UFC Flyweight Division Title | UFC 283
The champ is back! Brandon "The Assassin Baby" Moreno defeated Deiveson Figueiredo to claim the UFC's Flyweight Championship title at UFC 283 in Rio de Janeiro. In Saturday night's co-main event fight inside Jeunesse Arena, the 29-year-old from Tijuana, Mexico, defeated the reigning champion by TKO after the third round and took back the 125-pound division title.
Also claiming a victory on the Main Card, Gilbert Burns made quick work of Neil Magny in their welterweight division fight. On the strength of his dominant grappling, the 36-year-old from Niterói, Brazil, earned a submission win against Magny at 4:15 of Round 1.
Moreno (21-6-2) came to Rio de Janeiro looking to reclaim the full-fledged 125-pound division championship after earning the promotion's Interim Flyweight Championship against Kai Kara-France at UFC 277 in Dallas, Texas, in July 2022.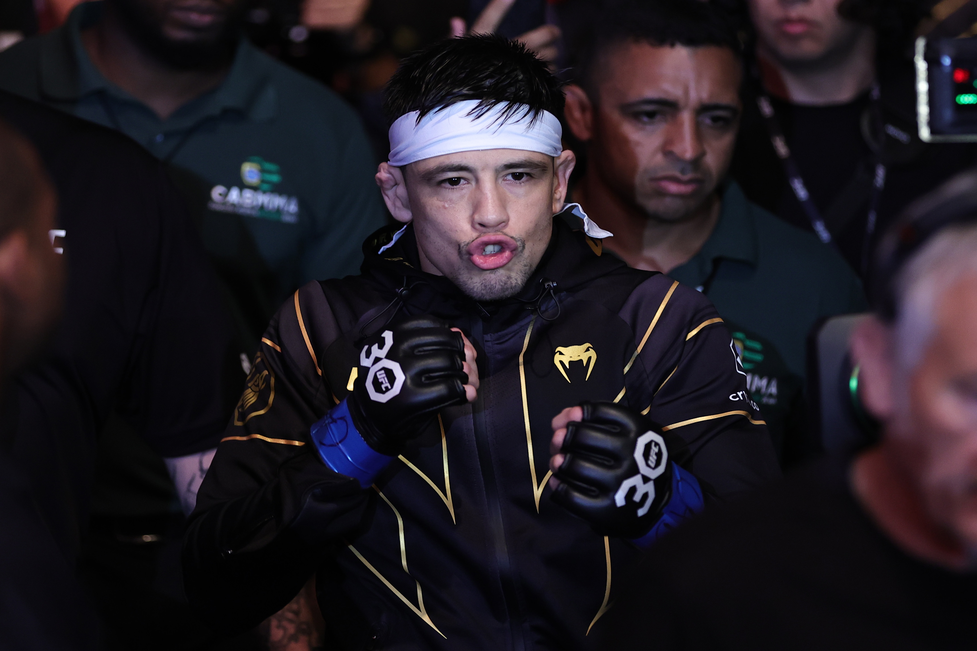 The rivalry between Moreno and Brazil's Figueiredo (21-3-1) runs deep. Saturday night already marked their fourth battle for the title, a first in UFC history. Moreno first challenged Figueiredo at UFC 256 in December 2020, but the fight ended in a draw. In a major upset, Moreno took the title at UFC 263 in 2021, only to have Figueiredo regain the belt at UFC 270 in January 2022.
Looking to settle the score once and for all, Moreno brought the pressure right from the start. In the opening round, he had Figueiredo defending against takedown attempts and strikes. But for the first two rounds, the reigning champ returned fire and put Moreno in tight situations by applying his signature guillotine chokes.
The fight's defining moment unfolded halfway through Round 3 when Moreno landed a fierce combination of strikes that damaged Figueiredo's eye. The champion protested an eye poke to referee Herb Dean, but Moreno's strike was found legal, and the fight continued until the end of the third round. The swelling on Figueiredo's worsened, and after a medical examination during the break, officials called for a doctor's stoppage, pronouncing Moreno the winner by TKO and undisputed UFC Flyweight Champion.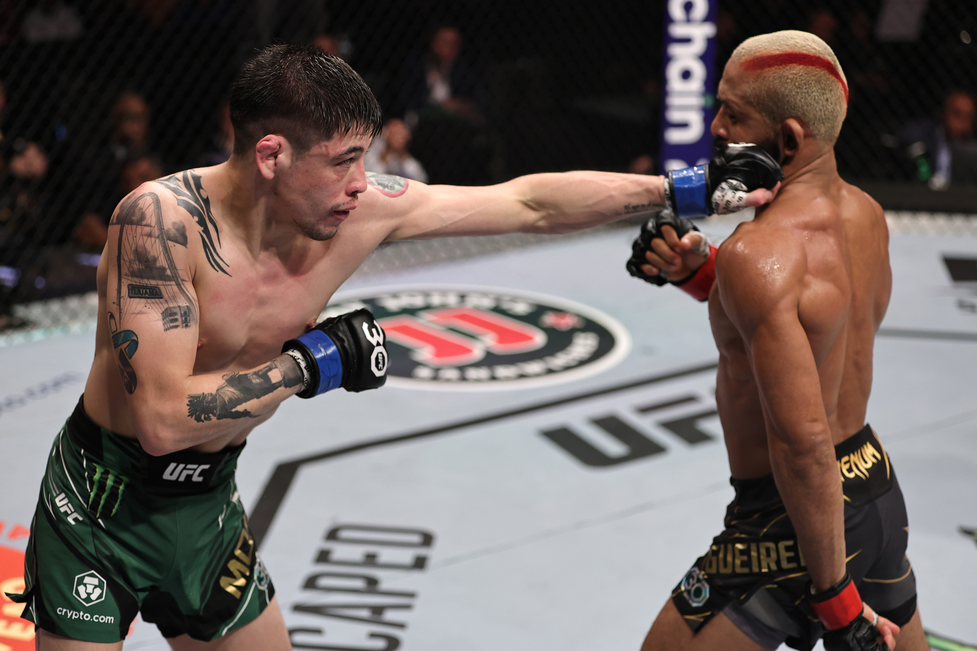 "I was trying to be very, very smart and put a lot of my game plan into this fight. I was very emotional in the last fight. I was trying to put a lot of pressure on him this time," said Moreno. Moreno also expressed his respect to Figueiredo, who after the fight announced his intention to move to the UFC's bantamweight division.
Moreno made history by becoming the promotion's first-ever Mexican-born champion when he first took the title from Figueiredo at UFC 263. Moreno made his UFC debut in 2016 after appearing as a contestant on The Ultimate Fighter: Tournament of Champions reality television show.
Earlier on the UFC 283 Main Card, Burns (21-5) was looking to rebound from a loss against Khamzat Chimaev in a closely contested bout at UFC 273 in April. His opponent, "The Haitian Sensation" Magny (27-11) stepped into the Octagon fresh off a submission win over Daniel Rodriguez in November 2022.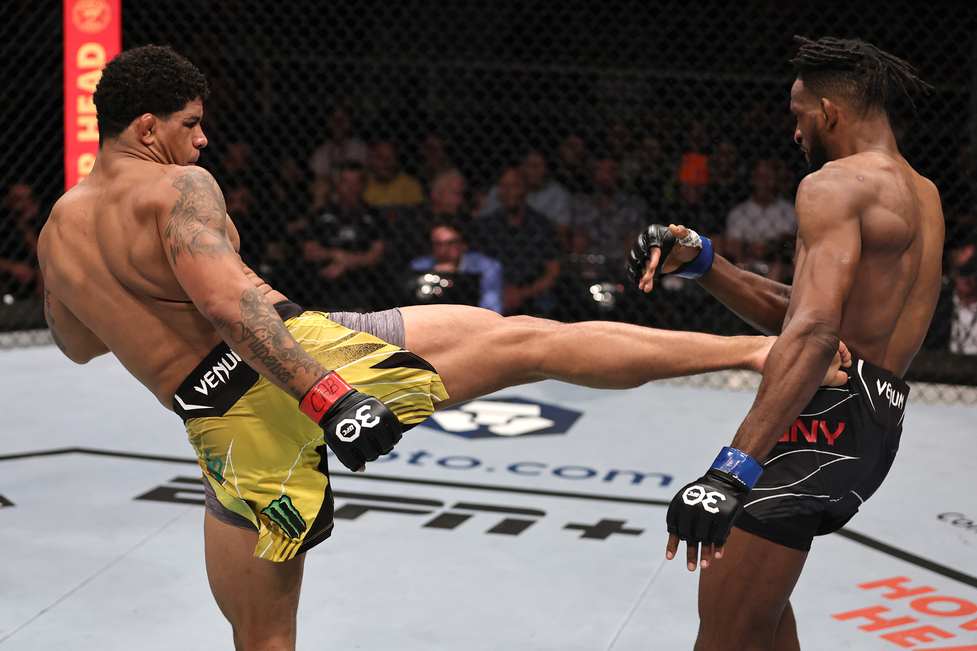 As the fight got underway, Magny was about to find his match when it comes to submission grappling. After testing his opponent's reflexes for the opening moments of the round, Burns immediately commenced to take Magny to the mat and gradually progressed to mount position.
Once Burns assumed the top position, he gained control of Magny's neck and locked in a close arm-triangle choke, causing his opponent to tap out at 4:15 minutes of Round 1.
Back in the winner's circle, Burns announced plans to get back in the Octagon as soon as possible. "I want to be back very quick, and I'm going to finish everybody," said Burns after his Main Card victory at UFC 283, adding: "Colby Covington, I'm coming for you!" Stay tuned for more!