/ /

MMA

All NEWS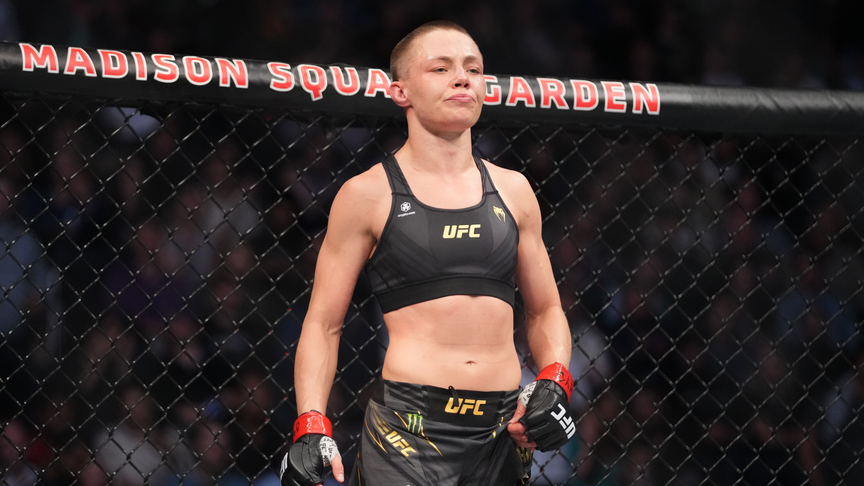 Getting to Know Rose Namajunas Better
If you are a Lithuanian, the name Rose Namajunas has definitely passed your mind. Currently, she is ranking as #2 on women's strawweight division.
If you are a Lithuanian, the name Rose Namajunas has definitely passed your mind. Currently, she is ranking as #2 in the women's strawweight division. She is a fierce fighter with Lithuanian roots, and we wanted to find out more about her. Scroll down and enjoy!
Rose admits that the hardest part about being a UFC fighter is to stay happy, safe, and remember the purpose of why is she doing this all. Currently, she is ranking as #2 but does think that the #1 place is not too far away. As Rose replied: "Could be next year." If she wasn't a UFC fighter, she would probably become a farmer. As one of her most memorable fights if her career, Rose points out the one where she became the champion!
What Historical figure dead or alive, would you like to have a fight with?
I would like to fight with Hilary Clinton.
If you stopped fighting in the UFC today, what would you do the next morning/month?
Get a job.
What does your morning routine look like?
Wake up, make the bed, drink water, stretch and go to practice.
Do you have a favorite move in a fight?
That would be a rear-naked choke.
UFC is a brutal sport and all kinds of accidents can happen in the octogen. Have you ever broken someone else's jaw or other bone? How does it make you feel experiencing something like that?
Yes, it's gross and makes me rethink my career choice.
In what way you are different from other fighters in your category?
I'm better than all of them!
What does it mean for you to have Lithuanian roots?
It explains the weird things about me and why I am good at fighting. We have a long history of fighting.
As one of her favorite dishes from Lithuania, Rose highlights Beet roup, kepta duona, and silke. (For a reference, Kepta Duona is a simple Lithuanian snack consisting of sliced rye bread that is shortly fried until crispy. The bread is usually sliced into thin strips before it is pan-fried in oil, and it is usually rubbed with garlic. And Silke is a fish commonly known as herring.)
Rose understands that aggression in this industry can help, but it can also work against you. She shares knowledge for the upcoming fighters, that they should always know why they are fighting.
Her last visit to Lithuania was eventful. Rose elaborated on all the activities -
I visited my family, and went to a basketball game, the beach, and my grandmother's cottage. Also filmed at the children's hospital for charity and celebrated my cousin`s wedding.
Rose acknowledges that the biggest difference between Lithuania and the USA is only in the size of the countries and language. On the question about moving to Lithuania at some point in her life she wasn't against the idea, said: maybe, you never know.