/ /

MMA

All NEWS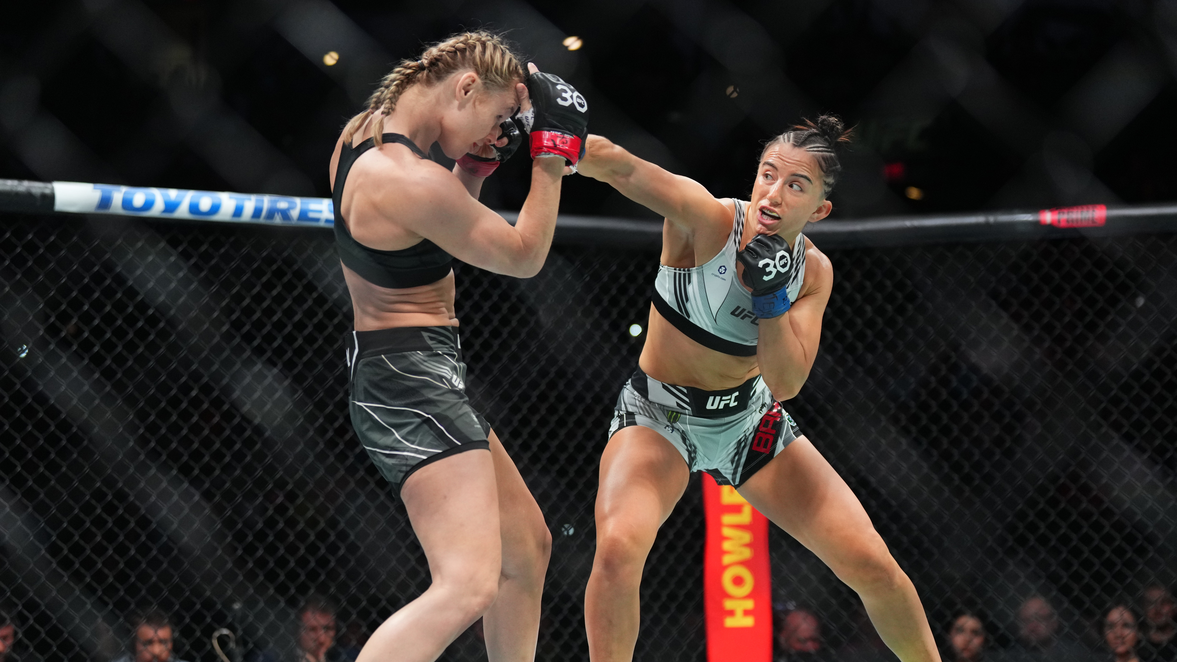 Maycee Barber Defeats Andrea Lee at UFC Fight Night San Antonio
Maycee Barber Wins the Three-Round Battle in Women's Flyweight Division.
The future still looks bright! Maycee "The Future" Barber defeated Andrea Lee in the Women's Flyweight Division fight at UFC on ESPN 43 in San Antonio, Texas.
In Saturday night's main card fight inside AT&T Center, the 24-year-old from Greeley, Colorado went the distance for three rounds to clinch the victory by split decision (28–29, 29–28, 30–27),
Monster Energy's Barber (12-2) came to San Antonio on a three-fight win streak after most recently defeating Jessica Eye at UFC 276 in Las Vegas in July 2022. Her opponent, American kickboxer and Texas native Lee (13-7) was looking to return to the winner's bracket after suffering a loss against Viviane Araujo in May 2022.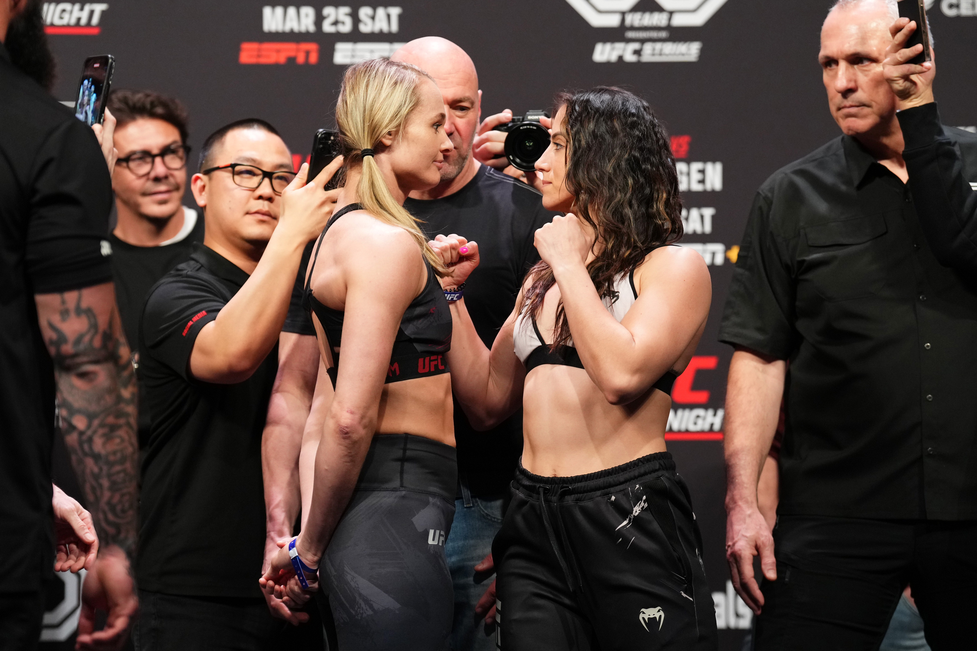 When the two fighters collided in the Octagon in San Antonio, the tension was palpable inside AT&T Center. Barber felt the tremendous pressure early in Round 1 when Lee scored a takedown and proceeded to dominate from the top. Countering with an arm bar, Barber fought back to get on her feet before exchanging kicks and jabs with Lee until the bell.
The second round opened with Lee throwing punches, but Barber broke the momentum by scoring a takedown and following up with a punishing elbow on the feet. After the two fighters exchanged head kicks, Barber landed a big punch that visibly wobbled Lee. The round ended with Lee attacking from the top position while Barber retaliated with dangerous upkicks.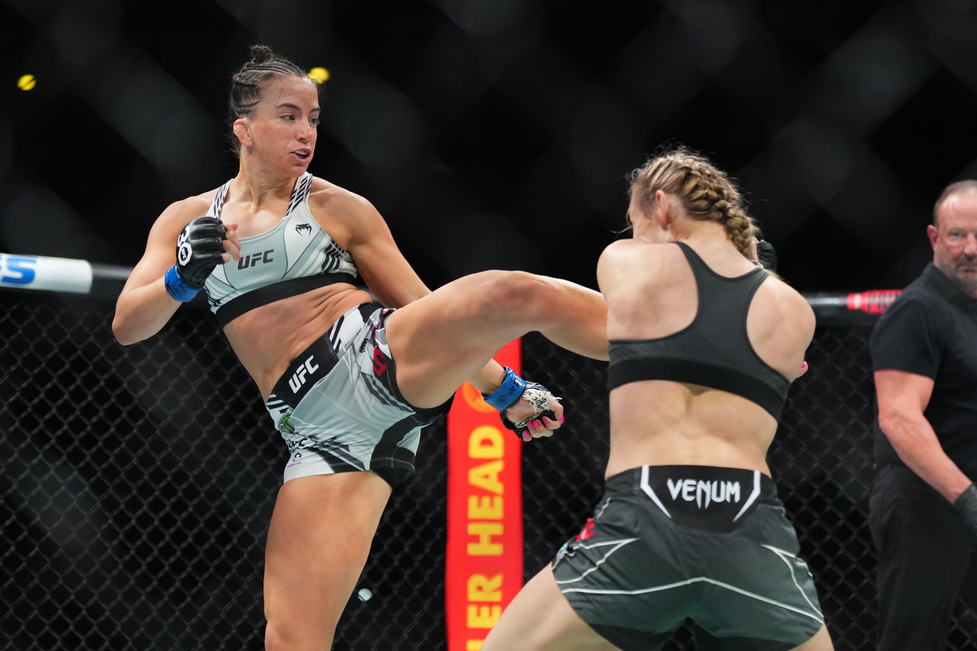 The final round saw Barber return the pressure to put Lee on the defense. She defended against a submission attempt on the ground and kept engaging Lee with grappling and striking until the end. After 15 competitive minutes in a close contest, the judges named Barber the winner by split decision (28–29, 29–28, 30–27).
"I came in here looking for a finish. We put on a war because Andrea Lee is amazing," said Monster Energy's Barber upon winning her fight at UFC on ESPN 43 in Texas.
Saturday night's win extends Barber's victory streak to four fights. Asked about her next fight, 'The Future' said: "Just know I'm coming, and no matter what, it's going to be a war!"
Barber made her MMA debut on the Legacy Fighting Alliance (LFA) circuit. In 2018, she joined the Ultimate Fighting Championship (UFC) after a knockout performance on Dana White's Contender Series and earned the nickname "The Future".