/ /

MMA

All NEWS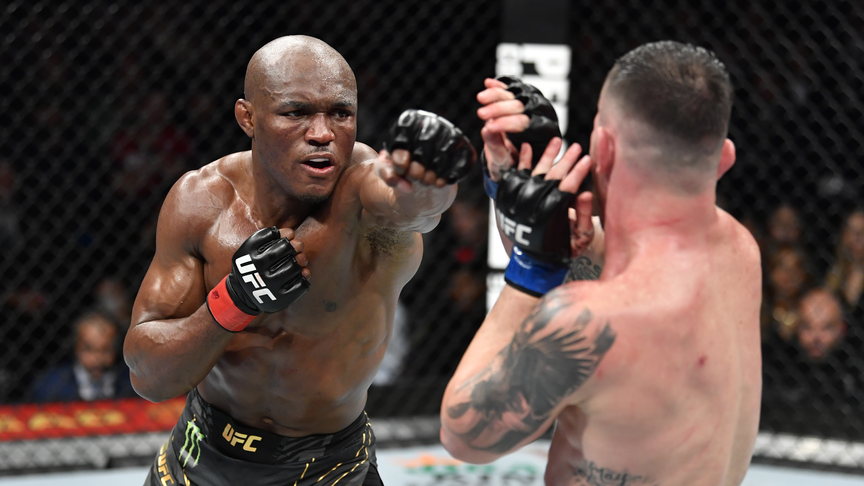 Monster Made Champions | UFC 268
UFC 268: Usman vs Covington 2 took place on Saturday night in front of 20,715 spectators at Madison Square Garden in New York. The event featured a stacked main card, including two title defenses from Monster Energy athletes Usman and Namajunas.
In the main event fight, Kamaru Usman earned a unanimous decision victory in the rematch against American Colby Covington. In the women's strawweight division, Monster Energy's Rose Namajunas retained her championship belt against former champion Weili Zhang from China in the closely contested fight to earn a split decision victory. The epic showdown between Monster Energy fighters Justin Gaethje and Michael Chandler earned the UFC's Fight of the Night bonus. Their teammate, 28-year-old Marlon Vera from Ecuador received a $50,000 Performance of the Night bonus for his thundering head kick knockout win against Frankie Edgar.
UFC 268: Monster Made Kamaru Usman Dominates Colby Covington
In the night's main event, newly minted Monster Energy team athlete Kamaru Usman (20-1) revisited his long-time rivalry with Colby Covington. Usman initially faced Covington (16-3) in his first title defense at UFC 245 in December 2019, ending the fight by TKO in Round 5 to claim the record for the latest stoppage in welterweight division history.
Anticipation was running high inside Madison Square Garden as the two fighters revisited their rivalry. From the start of Round 1, both fighters started throwing heavy punches, with Usman landing the more significant strikes and exploiting openings with swift precision. A key scene in the fight unfolded toward the end of Round 2 when Usman dropped Covington to the canvas twice with hard-hitting right hands but could not lock in a stoppage before the bell.
After the two rivals exchanged more blows on the feet in Round 3, the fourth round saw Covington demonstrate his signature resilience, suddenly firing back at the champ with kicks to the body. Round 5 was reminiscent of the intensity and ferociousness of Usman's first fight against Covington with both fighters swinging for ultimate damage. But when all was said and done, defending UFC Welterweight Champion Usman retained the upper hand in the fight to earn the unanimous decision victory (48-47, 48-47, 49-46).
"I know there was a lot of trash talk and bad blood and there's still going to be some after tonight. But he's a tough son of a b---. I mean, when you share an octagon with someone this tough, you can't help it. That respect is going to come. He hit me with some shots, and I could tell they've been working on it," said Usman after his victory at UFC 268 in New York.
Saturday night's title defense against Covington extends Usman's win streak to 15 fights, the longest among active UFC fighters. Nicknamed "The Nigerian Nightmare", Usman has now held the UFC Welterweight World Championship for over two years and defended his belt five times.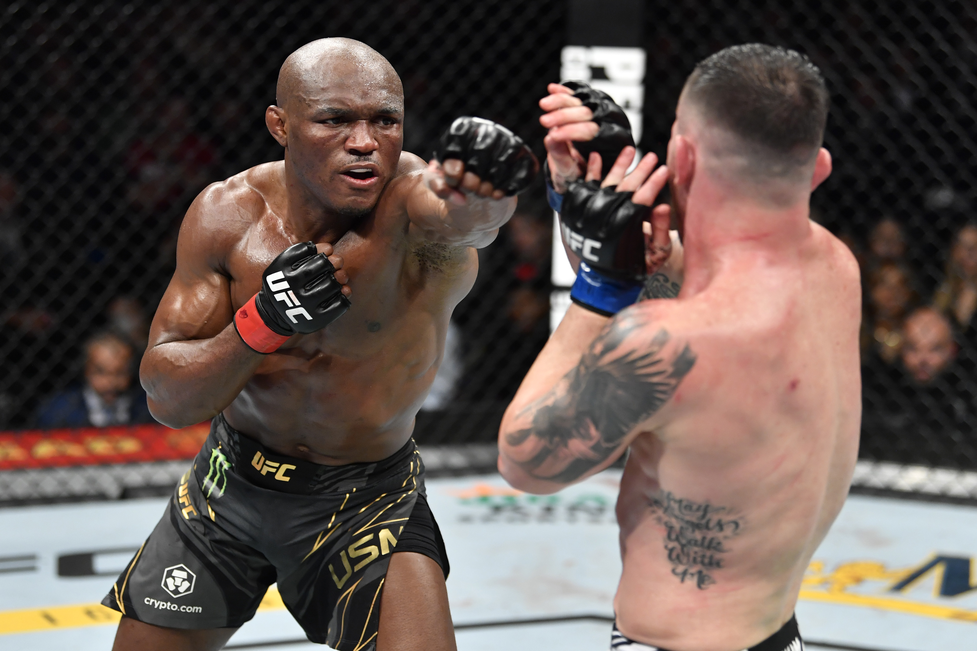 Strawweight Rose "Thug" Namajunas Defends Championship From Weili Zhang
In the second title defense on the UFC 268 Main Card, Monster Energy's Rose "Thug" Namajunas (12-4) faced a tough challenge: A rematch against former UFC Women's Strawweight Champion Weili Zhang (21-3) from China.
The energy inside Madison Square Garden was palpable as the two rivals entered the Octagon inside Madison Square Garden for their rematch on Saturday night. Straight out the gate, both fighters attacked with intensity, Namajunas landing strategic counterstrikes and slowing down Zhang with precise hits. In return, Zhang stunned the champion with a heavy left in Round 2.
As the fight wore on, two-time UFC strawweight champ Namajunas found herself under pressure by Zhang's improved wrestling. But after defending against powerful submission attempts and using head kicks from the ground to escape, Namajunas regained control and proved the stronger, more versatile fighter in the fourth and fifth rounds, in which she demonstrated superior ground control. After a close battle, the judges pronounced Namajunas as the winner by split decision (48-47, 47-48, 49-46) to defend her UFC Women's Strawweight title.
"I had a feeling it was going to be a way tougher fight and she improved a lot. I know what I've got to work on now," said Monster Energy's Namajunas. "It was different. I was pretty confident in the end that I won it. The first couple rounds were pretty close. I wasn't even too worried about the result, just doing my best."
Saturday night's victory cements Namajunas as the only two-time UFC Women's Strawweight Champion in 115-pound division history, and the only fighter to successfully defend the title during both reigns. Namajunas holds the record for most stoppages in the 115-pound division at five, with Saturday's win bringing her record to twelve professional MMA career wins (12-4-0).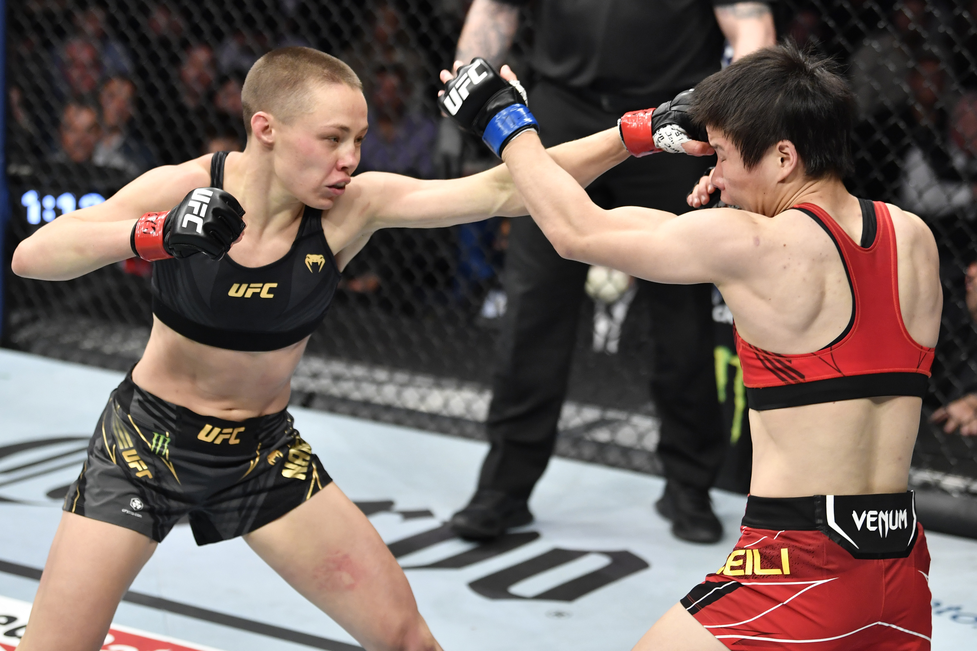 Monster vs Monster: Justin Gaethje Faces Michael Chandler
Saturday night's main card at UFC 268 in Madison Square Garden started with a clash for the history books. Monster Energy's 35-year-old Michael Chandler (22-6) from High Ridge, Missouri faced off in the lightweight division bout against his newly signed Monster teammate, 32-year-old Justin Gaethje (23-3) from Denver, Colorado.
What happened next in the octagon exceeded the wildest expectations. Losing no time, Gaethje and "Iron" Michael Chandler began unloading punches on each other, with former three-time Bellator Lightweight World Champion Chandler dealing a lot of damage during the early stages of the fight.
But it was Gaethje who tilted the balance in his favor, wearing Chandler down with effective leg kicks and bloodying his opponent with heavy strikes. Despite absorbing massive damage, Chandler kept coming back until the very end, still ready to return fire before the classic fight was ended by the bell.
When the dust settled, Gaethje was pronounced the winner of the epic 15-minute throwdown by unanimous decision (29-28, 29-28, 30-27). The no-holds-barred battle also earned the UFC's Fight of the Night bonus and is a viable candidate for Fight of the Year.
"He is a warrior," said Gaethje about Chandler after the win. "We are living in the wrong times. Me and him should have been fighting to the death in the Coliseum."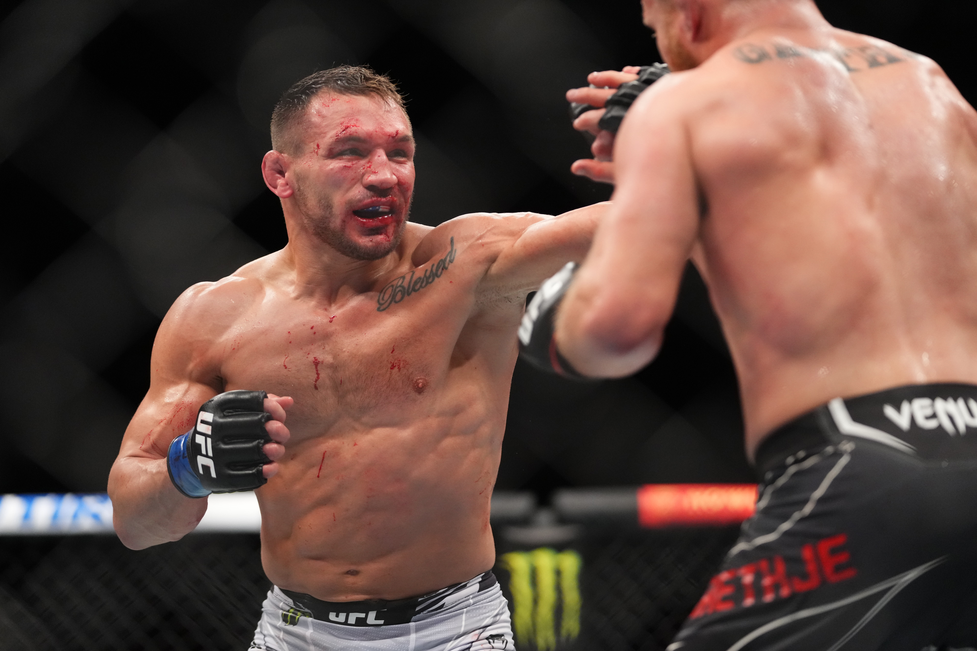 Marlon "Chito" Vera Earns UFC Coveted Performance Of The Night Bonus
Also putting on an outstanding performance on the UFC 268 main card, 28-year-old Marlon Vera (18-7) faced off against a true MMA icon: 40-year-old Frankie Edgar.
As the bantamweight division fight got underway, MMA veteran Edgar put pressure on upcoming star Vera. With Edgar landing significant strikes and escaping the Ecuadorian's submission attempts, the fight evolved into the toughest test of Vera's UFC career.
After a heated back-and-forth exchange between Vera and Edgar, the crowd was in for a surprise in Round 3. Sensing a gap in Edgar's defenses, Vera connected a swift top kick to the chin that knocked Edgar to the ground, followed by punches to seal the victory by third-round knockout. The move earned Vera the UFC's coveted Performance of the Night Bonus.