/ /

MMA

All NEWS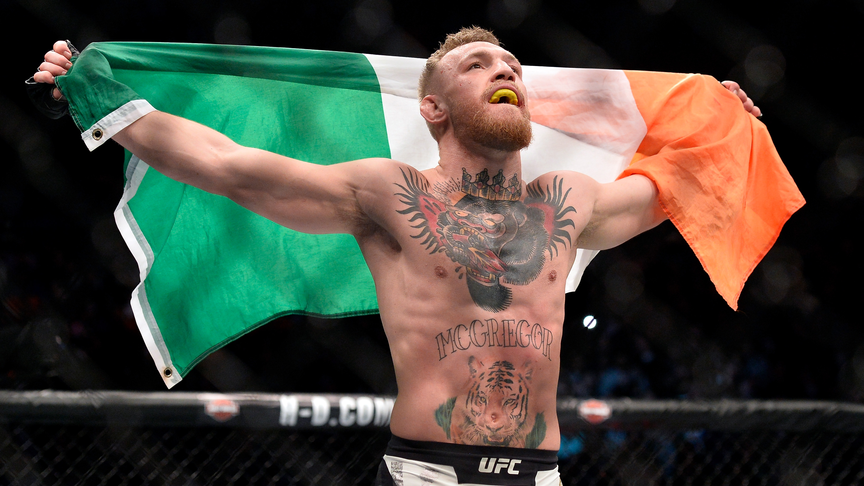 UFC And Monster Energy Announce Partnership Extension
UFC announced the renewal of its global partnership with Monster Energy via multi-year extension.
UFC, the world's premier mixed martial arts organization, today announced the renewal of its global partnership with Monster Energy via multi-year extension, in which the leading distributor of energy drinks will continue to serve as the "Official Energy Drink" of UFC.
"Monster Energy is an amazing partner that truly understands what UFC is all about," UFC President Dana White said. "We're excited about this extension and we can't wait to take things to the next level."
"We are very pleased to be continuing our relationship as the Official Energy Drink of UFC," said Mitch Covington, Monster Energy Vice President of Sports Marketing. "UFC and Monster Energy are two global brands that share a passion for performance and innovation, while both supporting world-class athletes. Through this partnership with this iconic MMA property, Monster Energy will continue to build a stronger brand position and reach globally, and we look forward to sharing our story worldwide."
As part of this extension, Monster will continue to have center canvas and entrance logo placement inside UFC's world-famous Octagon® at events. The two brands will also work in conjunction on retail promotions during UFC events in select markets.
"We are thrilled to renew our global partnership with Monster Energy, a world-class brand and core sponsor that perfectly aligns with UFC," UFC Senior Vice President of Global Partnerships Paul Asencio said. "Both brands are the most innovative in their respective markets, and like UFC, Monster consistently strives to improve both its products and fan engagement. We look forward to continually combining our efforts to provide fans with premium products, both inside and outside of the Octagon."
Monster's logo will also remain prominently located on the UFC FIGHT NIGHT COLLECTION apparel of its sponsored UFC athletes. This current list includes UFC featherweight champion Max Holloway, UFC lightweight champion Conor McGregor, UFC welterweight champion Tyron Woodley, UFC light heavyweight champion Daniel Cormier, former UFC heavyweight champion Cain Velasquez, former bantamweight champion Dominick Cruz, former UFC middleweight champion Chris Weidman, UFC women's strawweight Paige Van Zant, UFC featherweight Yair Rodriguez and UFC welterweight Donald Cerrone.