All NEWS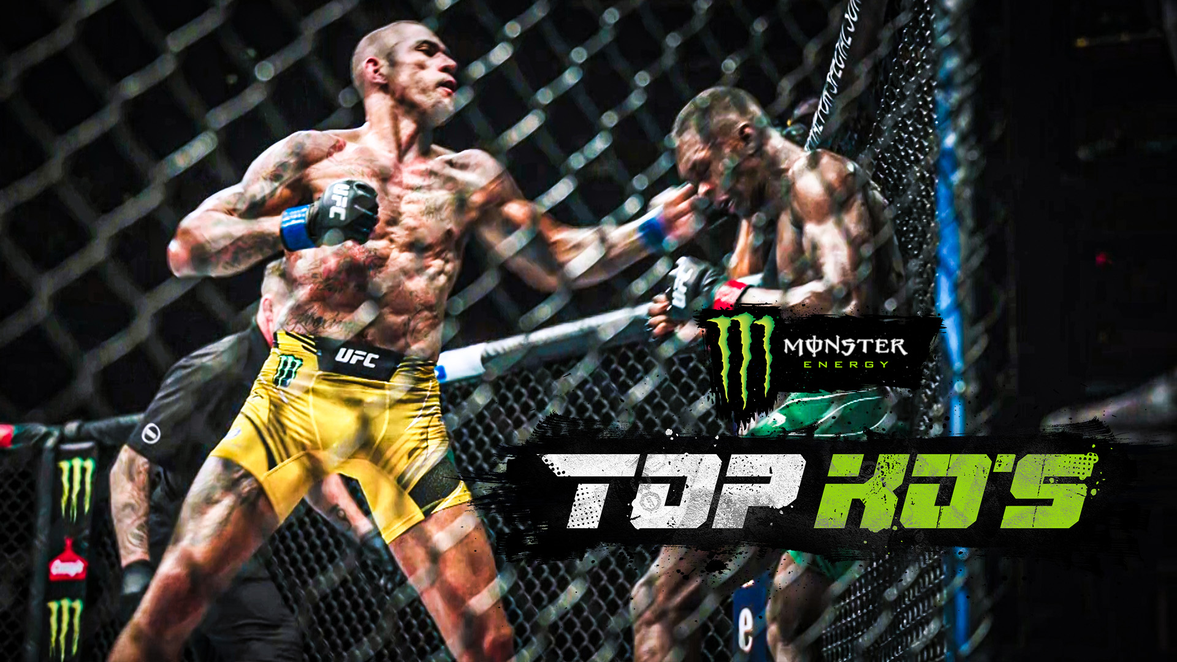 UFC Fighters Talk Top Knockouts | Monster Energy
Ever wonder what a UFC fighter considers a gnarly knockout?
It's the 30th anniversary of UFC and to celebrate, Monster Energy is giving away ultimate UFC experience for you and a guest. To get you hyped and prepped for this next level event, we asked a few of our Monster Made fighters what their gnarliest, most badass knockout they've ever given, and their answers will not disappoint. From street fights to debut fights, and listing more than one, our fighters know how to pack a punch… literally.
Ready to witness some insane knockouts? Check out Monster Energy x UFC's exclusive footage of some of the best and most savage KO's & TKO's you've ever seen!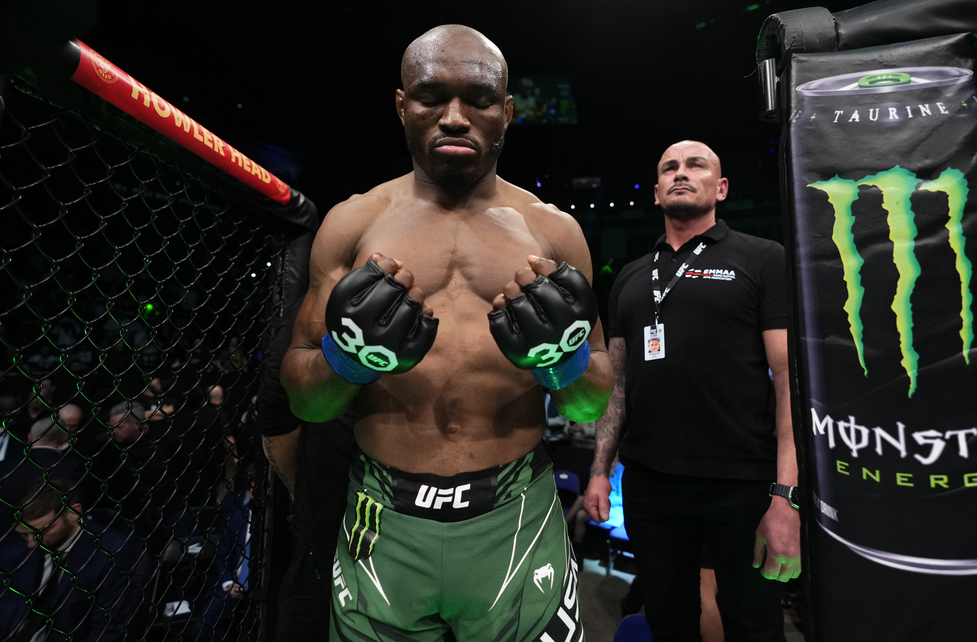 KAMARU USMAN
UFC 261: Usman vs. Masvidal 2
With this fight, I felt the pressure.
I would say UFC 261, and that was against Jorge Masvidal.
"I think it was obvious because it was one of those moments where I was tested. Different guys would say different things that would get you to question yourself. This fight was one of those moments because Masvidal is such a big star, and he's loved by so many people. It's one of those things that makes you want to doubt yourself and your abilities. With this fight, I felt the pressure. Even though I feel the pressure of each and every fight, because that's what happens when you're a champion, each and every fight is pressure. And I felt that pressure. But with Masvidal, it was a little added pressure to go out and really show the world that you are the best in the world. So, I trained for the exact movements, and that exact knockout. The moment is landed it was like 'Oh shit, this stuff really does work when you train for it.' So yeah, I would say that one was probably the gnarliest, plus it got to shut him up."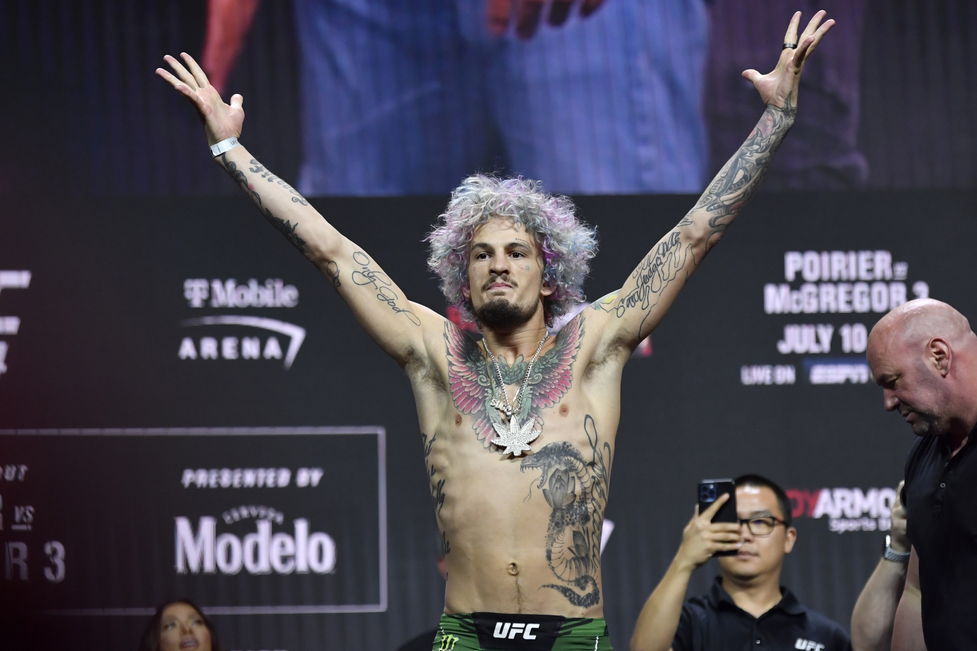 "Suga" Sean O'Malley
LFA 11: The Viral Spinning-Wheel Kick Knockout
"I've had a lot of cool knockouts. I would say gnarliest one would be the LFA 11 fight with David Nguzo right before the contender series. I knew that Sean Shelby and Dana White were supposed to be there. They ended up not going, but I knew they were going to see if I was able to put a beautiful performance on. I did a head kick on the left side and then I did a spinning kick and kicked him on the right side. It's hard to say why it was so beautiful, it's something you almost have to watch to see the beauty. I'm hoping I can recreate that in the UFC."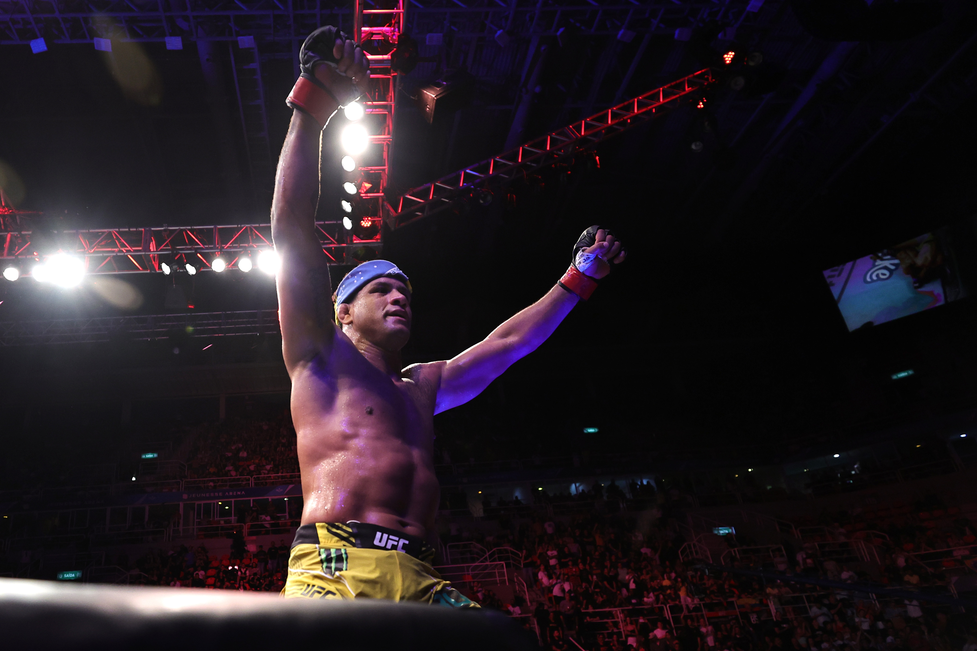 Gilbert Burns
UFC Fight Night 170: Gilbert Burns vs Demian Maia
"I have three crazy knockouts in the UFC, but I think the best one is against Demian Maia. He was a guy they were looking for jiu jitsu, and he made the transition to MMA. We got our fight in Brazil, and I was able to knock him out in the first round, and right after that I fought Tyrone. I think the last one that I had against Demian Maia was a nice one I had."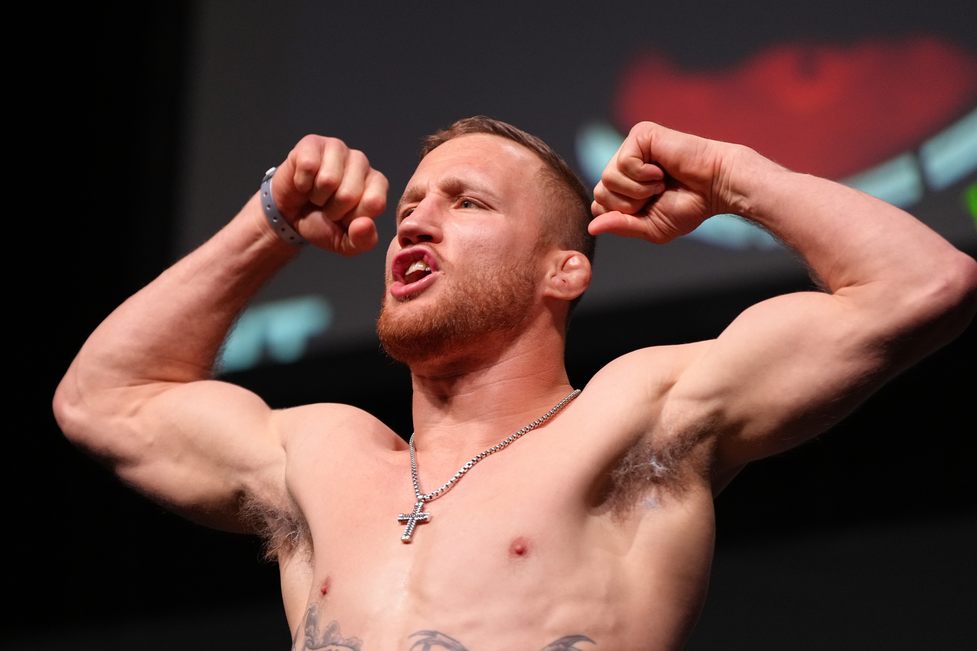 Justin Gaethje
A Fight on the Softball Field: Justin Gaethje vs Ben Deanda
"I think the gnarliest knock I've ever had was my first amateur fight. I'd never fought before. Me and my roommate, who was a wrestler at UNC, we decided to take a fight over the summer. We showed up, and the fight was on a softball field where they made a boxing ring, and the locker rooms where we warmed up was the dugout, so you could see everything. My roommate goes and gets knocked out. He had been in a bunch of fights and I had never fought in my life, so I was like 'Oh shit, I gotta just wrestle this guy.' But I had no idea if I could fight. So, in the first 30 seconds, I picked him up and slammed him twice, and the second time I slammed him he went to sleep for like three minutes and pissed himself in the middle of the boxing ring. It was brutal, it was my first fight ever."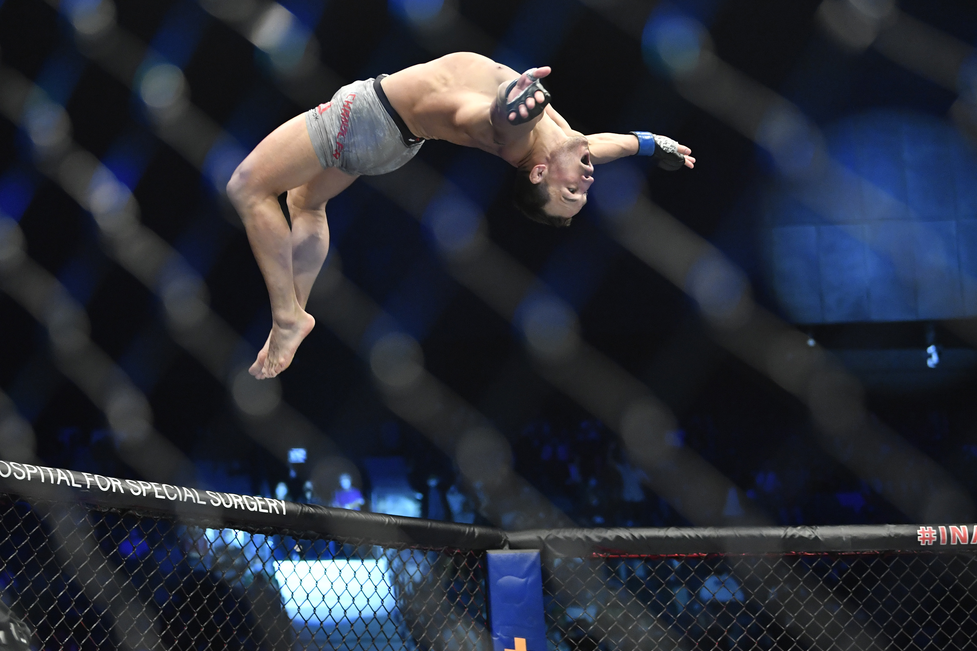 Michael Chandler
UFC 274: Michael Chandler vs Tony Ferguson
"The gnarliest knockout was definitely the Tony Ferguson front kick to the face. That was in the second round. It of kind of came out of nowhere. It went from the fights happening - I'm learning some stuff - he's learning some stuff - I fight his progression - to just…holy cow. It was over and then before I know it, I'm doing backflips. It was definitely pretty violent. He dropped quickly."

Valentina Shevchenko
UFC 238: Valentina Shevchenko vs Jessica Eye
"I would say I have a few in my career. But the highlights, what I can say about it's probably my first title defense in the flyway against Jessica Eye. Also, in my Muay Thai career, I had two professional fights where I knocked out two different opponents with spinning back kick. Those were one of the scariest knockouts because I kicked them in the liver."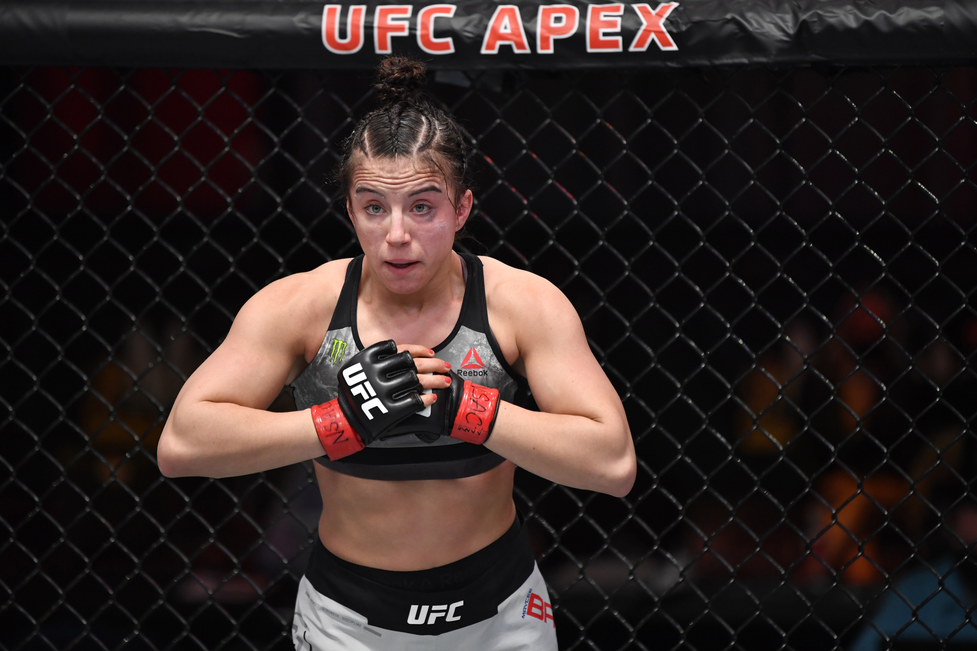 Maycee Barber
UFC 246: The Debut Fight of Maycee Barber vs Hannah Cifers
It's where my true fighter-self came out.
"I never knocked someone out cold, but I've had some pretty crazy TKO's. The craziest one for me was when I was fighting a girl back on the LFA.
I TKO'd her: So, I hit her, she dropped, but then the ref didn't pull me off. I hit her an incredible amount of unanswered strikes. By the end of the fight, she was super bloody."
"And then, obviously, my debut when I fought Hannah Cifers in UFC 246. That was insane. There was a lot of aggression, and I love that. It was such a crazy feeling, that's where I felt like my true fighter-self came out."