All NEWS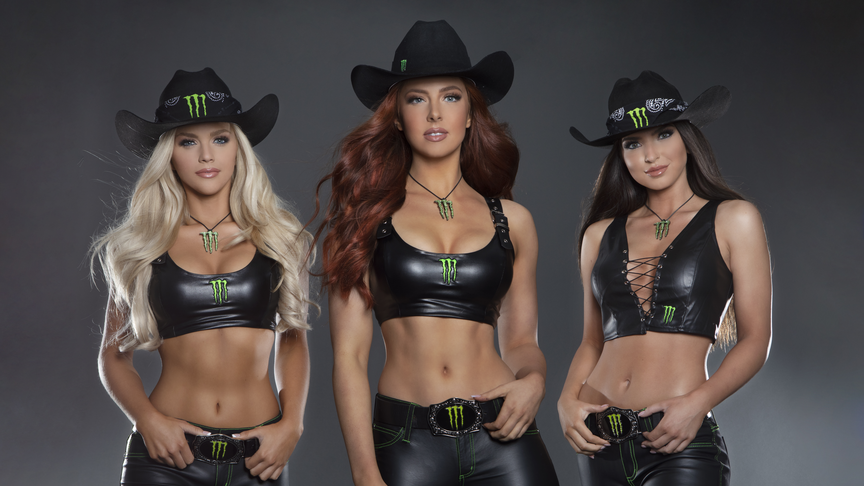 JessiKate Takes the Stage at PBR 2023
Monster Girl, JessiKate, will take the stage with her violin this Friday, January 6th at Madison Square Garden to perform the National Anthem for PBR's Opening Night.
You might know JessiKate as your favorite Monster Girl while watching Supercross or PBR, or from her TikTok videos, or maybe you know her as Miss Utah from the Miss America and Miss USA Pageant; but now you will know her as the violinist who kicked off the 2023 PBR season in style. Monster Energy's very own Monster Girl, JessiKate, will take the stage with her violin this Friday, January 6th at Madison Square Garden to perform the National Anthem for PBR's Opening Night.
A post shared by Monster Energy Girls (@monsterenergygirls)
We sat down with the beautiful and talented JessiKate to learn about her journey as a musician and as a Monster Energy Girl, and how her two world's combined.
"Growing up, I watched Winter X Games, Supercross, and PBR. I watched all of these events with my dad. I remember sitting in there on Saturdays and Sundays and watching and being like, 'Oh my gosh, that's so cool. Oh, wait, there's really pretty girls up there too…'"
JessiKate started her Monster Girl career in 2019, and her sights were set on attending Winter X Games. "I'm from Utah originally. I grew up snowboarding, snowmobiling, and sledding with my family. I love all the winter sports. [Going to X Games as a Monster Girl for the first time] was so exciting and surreal."
For the first few years, JessiKate traveled sporadically to Monster Events. She became a Monster Girl because "Growing up, I really did not fit in anywhere. I bounced around to a lot of different places. I'm into music, I did pageantry, I did a lot of service and other things, to find where I fit and find my place. At Monster, we bleed green. Everybody is so connected and it's really a friendship that lasts forever." Now, she works almost every weekend, and has created a community with the event crew, athletes, and Girls that will last a lifetime.
JessiKate found a space that she loves. Now, she gets to combine her passions of music and being a Monster Girl into one.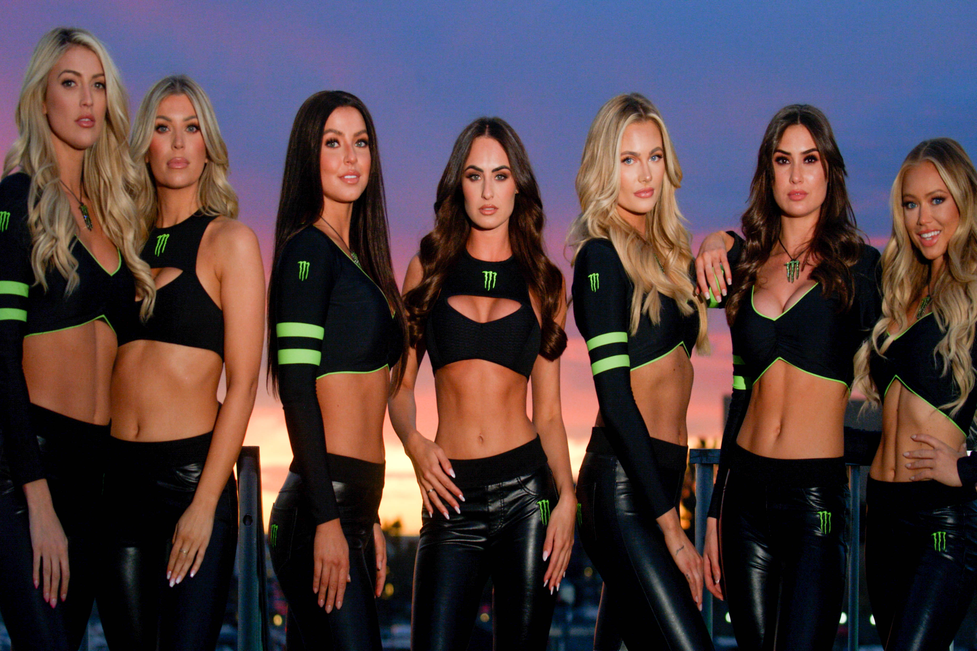 When JessiKate was three years old, her mom began driving her to violin lessons. Coming from a small town, violin teachers are few and far between. "At the age of three, my mom drove me 45 minutes both ways to my violin lessons every week. She was so supportive, I don't know who does that for a three-year-old. 45 minutes eventually turned into two hours when we were looking for another teacher, and then that turned into two and a half hours." JessiKate has been playing the violin for 23 years and is a professional classical violinist.
She tells us that music has always been her safe space, and that before the pandemic hit, her music and Monster career were starting to taking off. "I was doing studio recording work for movies and soundtracks. I was a violin teacher as well. I had graduated from college with a music degree. Then, the pandemic came, as it did for everybody, it shut everything down. There were no movies filming, so there were no soundtracks to record."
Now, a lot of people would take that as an opportunity to quit & move on to something they are less passionate about. Instead, JessiKate used the pandemic as an opportunity to get closer to the Monster family and spread the news about her musical talents. "That's my favorite party trick. If I have too many Monsters, I'll start telling you that I'm a professional violinist."
Turns out her party trick paid off. In 2022, JessiKate got the news of her lifetime at the PBR Bar in St. Louis. After casually chatting with the Monster and PBR crew, someone said to her "'What if you played the national anthem at the Monster kickoff event in 2023?' I squealed and teared up a little bit." A few days later, it was official. "I was going to be performing opening night of PBR at Madison Square Garden. And once again, I cried a little bit."
It was a full circle moment. Countless hours of driving to her teachers, recording for soundtracks, teaching other children. Through persistence and support of her Monster family, JessiKate's moment had finally arrived.
For JessiKate, any pre-performance jitters aren't a huge factor. She's a Monster Girl. She goes out in front of thousands of fans every weekend to help them cheer on her favorite athletes. Even more, she won a talent award at Miss America (2017) and placed top 16 at Miss USA (2021), and even performed at Boardwalk Hall, so being in front of large crowds is not a problem. "When I was younger, I would get nervous before my performances. My very first violin teacher would tell me that you have to eat at a chocolate bar before you perform. Love that advice. I don't do it now, but it is some solid advice."
To prepare, she's focused on practicing and "working on tailoring the national anthem to PBR. I'm going to make it a little bit more country sounding and give it a bit of flair." Her performance will be one to be remembered. She's a Monster Girl with perseverance and dedication. She's a talented musician who is making history in 2023. If this is what happens in January, we can't wait to see what's in store for JessiKate in the future.