/ /

Motor

All NEWS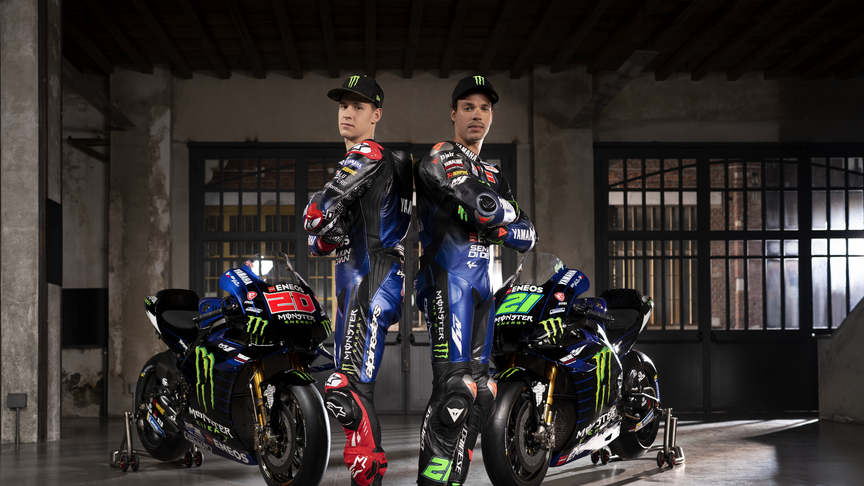 First Look: Yamaha And Suzuki Ready To Unleash The 2022 MotoGP Beast
It's set to be a huge year in MotoGP in 2022. Rookie rivalries, championship defenses, new teams, and refreshed factory lineups. From a fan's point of view; it's hard to ask for more.
Before the racing gets underway with the season opener in Qatar however, the teams all head out to Asia for pre-season testing. In a bid to pound out some miles, and lay claim to the early year bragging rights of who is looking the strongest ahead of the round one flag drop.
One thing is for sure, the factory Monster Energy Yamaha MotoGP team is the squad to beat this year. Rider Fabio Quartararo secured ten podiums and four victories en route to winning the 2021 MotoGP World Championship title. After a long winter of training and preparation, the 22-year-old French racer is ready to defend his title come what may.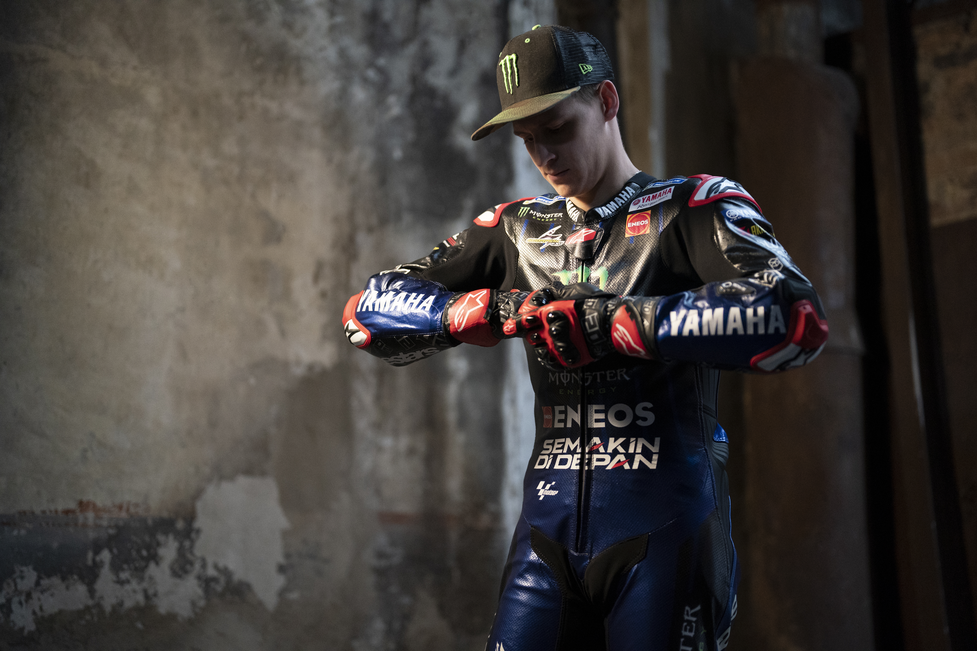 Fabio explained: "The winter break was quite long, but if I'm honest I feel like I kept busy the whole time. There were many events for me to attend, and of course, training continued as normal – so all in all it was quite busy, but in a good way. I'm excited to begin the new season and start riding and improving. We got the title last year, and that's great. Nobody can ever take that away from me, but as of the first day of riding, none of that matters anymore. Last year's title win is behind us now, we must focus on this year's championship. Last year we barely did any pre-season testing due to the pandemic. This year I already have a year of experience with the Factory Team, so we know how to work well together. We know our strengths and where we can improve, so that will help during the tests in Sepang and Mandalika."
Franco Morbidelli was supposed to have a third season with Yamaha's satellite Team in 2021, but it was cut short due to a knee injury, a lengthy recovery process, and ultimately the Italian's step-up to the Yamaha Factory Racing Team. The number-21 rider returned to action debuting on the Monster Energy Yamaha MotoGP YZR-M1 at the San Marino GP at his much-beloved home circuit. Though the final five races of the season were physically demanding for the, at the time, still recovering Italian, he made good progress on the Factory bike. This is bound to bear fruit in 2022 now that he is close to 100% fitness level again.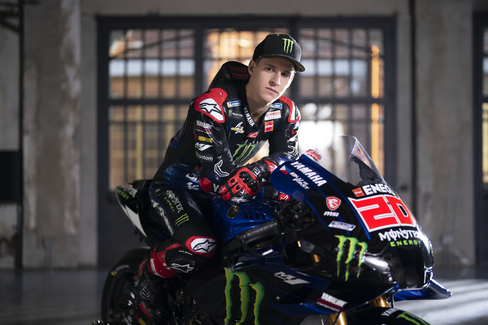 "Last year was all about showing mental strength whilst working on improving my physical strength," said Franco. "It was not easy to come back after the surgery on my knee, but the work that I did last year will be beneficial for me at the start of this season. We already have some data to work with, and I'm already familiar with the bike and the team. I have always had a good feeling on the Yamaha, but this M1 is so smooth. I can't wait to start riding the 2022 bike now that my knee is in better condition. I'm very interested to see how our progress will continue. I also look forward to seeing the whole team again at the tests. The atmosphere in the team was really nice last year, so let's see what steps we can make during winter testing."
Sporting a fresh livery and Monster Energy branding on their 2022 spec machines is Team Suzuki Ecstar as they prepare to tackle 2022 with Joan Mir and Alex Rins. Following in the wheel tracks of Joan Mir's spectacular championship win in 2020 - where Suzuki not only celebrated 60 years in racing but also their first MotoGP title in 20 years, the team weathered a challenging season in 2021 but is ready for a fresh attack again this year.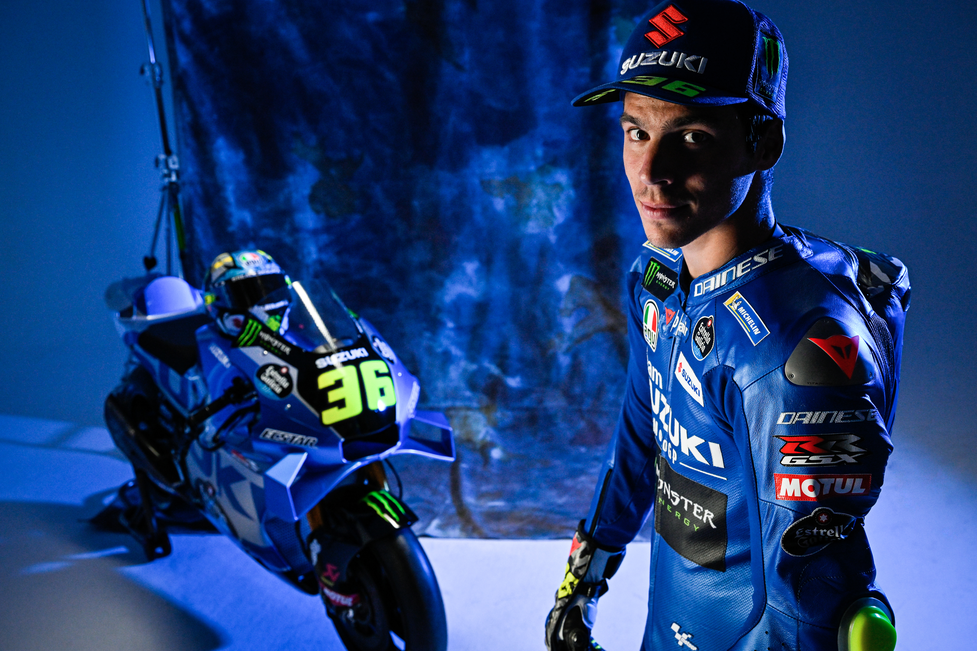 Joan Mir explains: "I took some time during the winter to relax and shut off after a tricky 2021 season. I was happy to finish 3rd in the championship but I'm hungry for more, and it was important to reset so that I could focus 100% on achieving my maximum. My pre-season training has gone well and I'm feeling fit and ready to attack. I'm looking forward to getting back on my bike, the tests that took place at the end of last year showed an improved performance that I'm happy with, so now it's time to show the new livery and put more laps in ahead of the season start in around one month's time."
Teammate Alex Rins is equally fired up, echoing Mir's sentiments by saying: "The new GSX-RR looks amazing, and it also performs well! I'm really happy to be nearing the start of a new season. I've done a lot of training during the break, not only in the gym but also on my GSXR1000R street bike. However, nothing compares to our race bike at the circuits. It's nice to reunite with the team, we are all focused on the same goal and I trust in them, we've all shown that we're ready to achieve great things. The test days will be important, but we can't wait for the first race in Qatar!"