/ /

Motor

All NEWS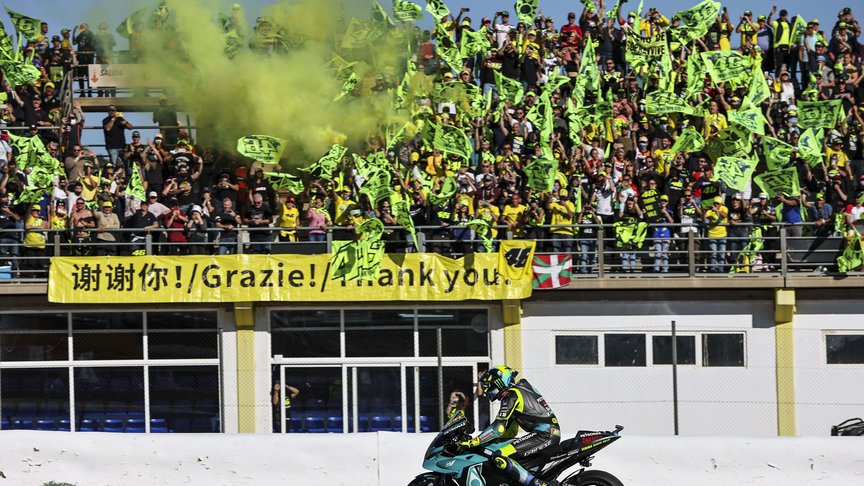 #GrazieVale: Valentino Rossi Wraps His Final MotoGP Grand Prix
The end of an era, and the beginning of a new chapter. Nine-time World Champion Valentino Rossi has finished his final MotoGP race.
The end of an era, and the beginning of a new chapter. Nine-time World Champion Valentino Rossi has finished his final MotoGP race.
Having announced earlier in the year that he will be retiring from Grand Prix racing effective of the final flag of the 2021 FIM MotoGP season; Rossi's last ride is arguably the end of an era for Grand Prix racing, but it is also a chance to take a look back at the career of one of the greatest motorcycle racers of all time.
Spanning an incredible 26 seasons, Valentino Rossi's racing journey epitomizes Grand Prix competition at the very highest level. Synonymous with speed, talent, and enough Italian flair to fill multiple lifetimes, Rossi's journey from young contender to nine-time World Champion is something every motorcycle racer would want to emulate - whether they would admit it or not.
Rossi was the youngest rider to win combined World Championship titles in 125cc, 250cc, 500cc, and MotoGP, and has thrown his leg over factory machinery from Aprilia, Honda, Ducati, and Yamaha in his tenure on the world stage. Moreover, he is the only rider to win premier class titles on five different types of motorcycles (500cc 4-cylinder two-stroke, 990cc 5-cylinder four-stroke, Yamaha 990cc 4-cylinder four-stroke, Yamaha 800cc 4-cylinder four-stroke, and a Yamaha 1000cc 4-cylinder four-stroke).
Choosing a favorite record or moment out of a 431 Grand Prix race career in which he scored 115 Grand Prix wins (89 in the Premier Class), 96 fastest laps and 235 podiums would be a near-impossible task. However, in his 12 years with Monster Energy - since signing to Unleash The Beast in 2009, there have been more than a solid handful of epic and memorable highlights. From burnouts in front of the Eiffel Tower, dominating the Monza Rally, carjacking Kyle Busch's Nascar, swapping places with Seven-time Formula 1 World Champion Lewis Hamilton - it has been an incredible trip. Hit play to check out some of the highlights.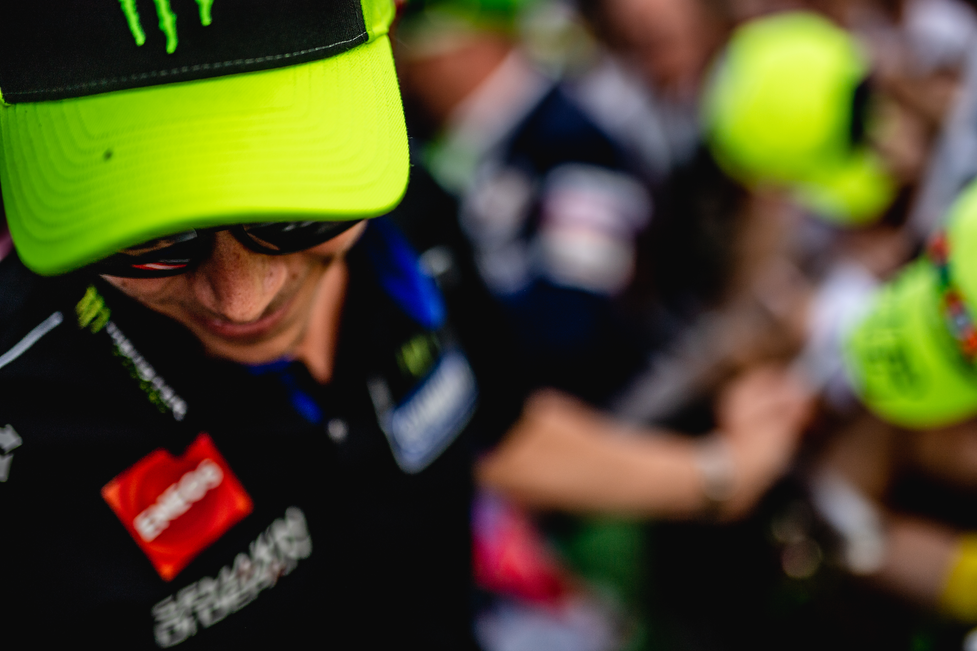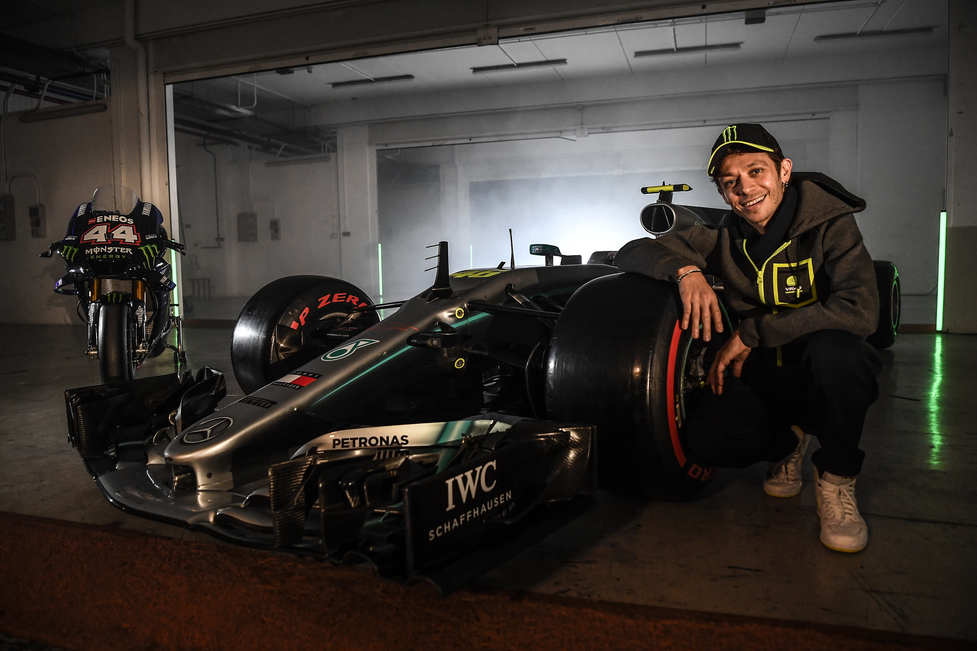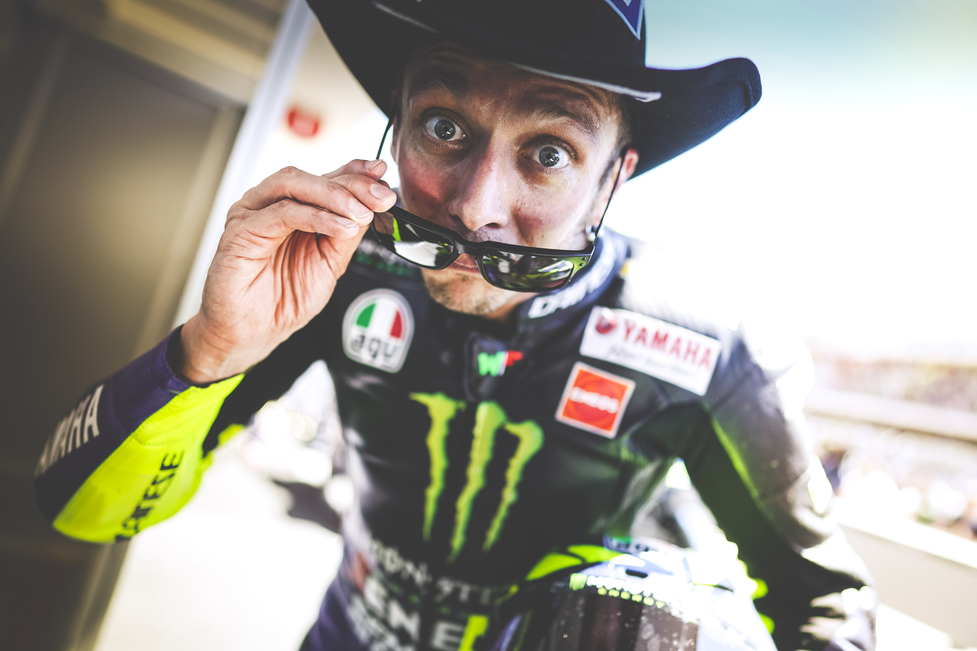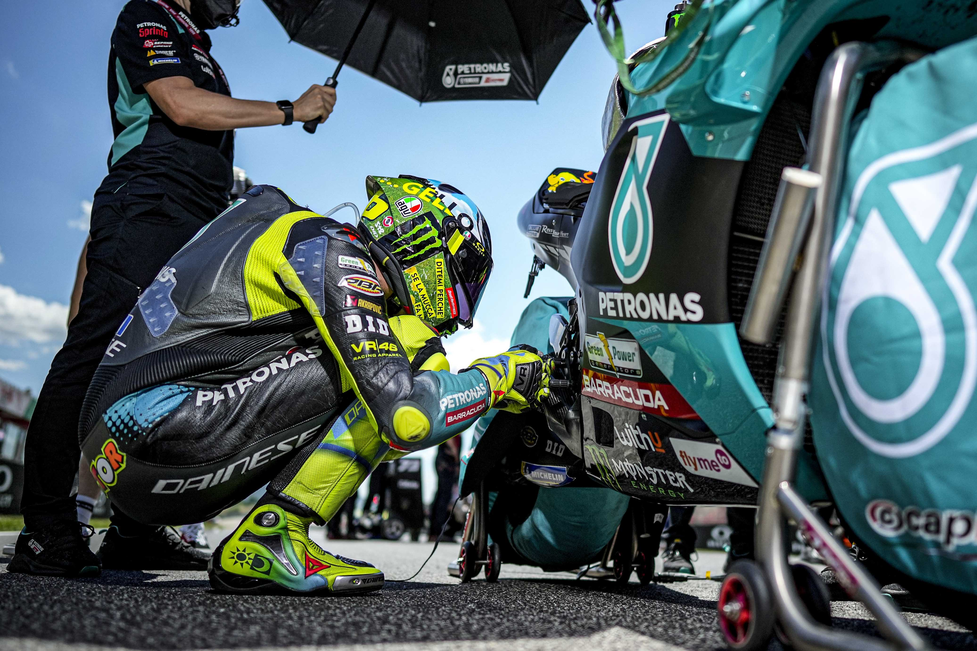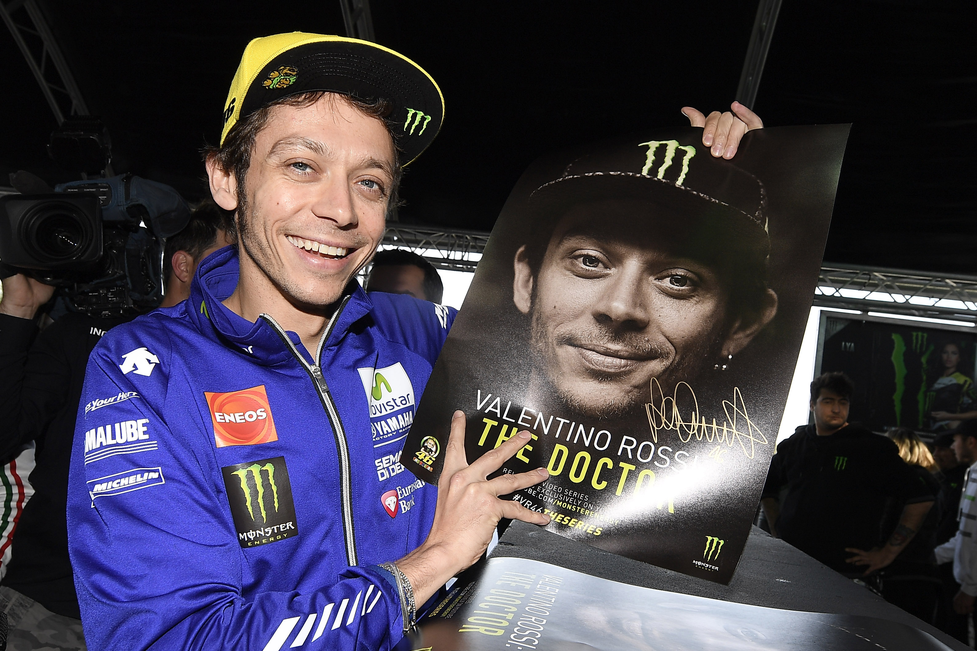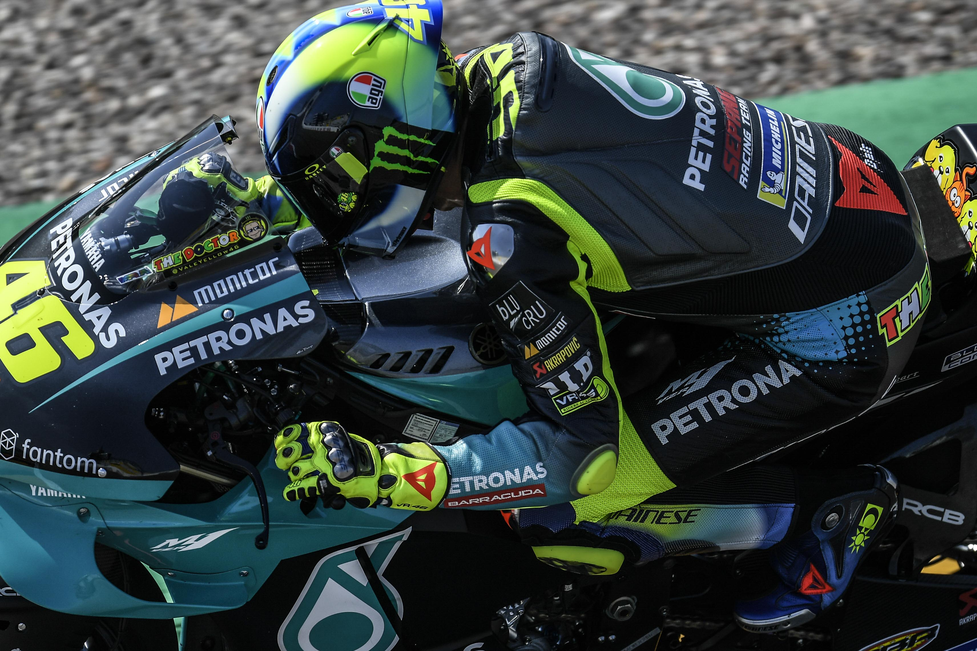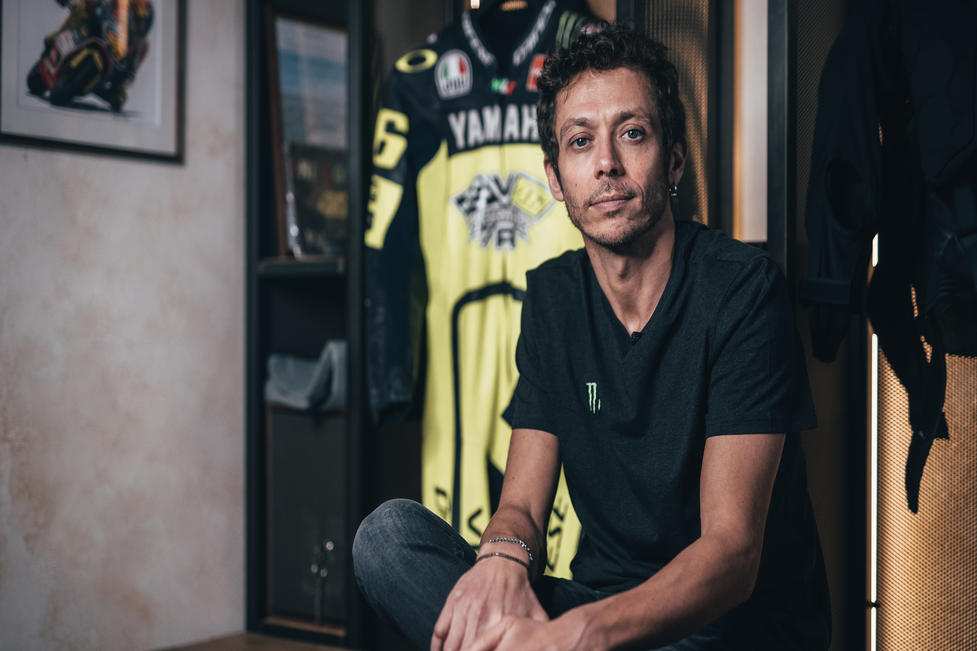 Looking to the future, Rossi decided now was the best time to call time on his racing career. On announcing his retirement Rossi said: "I said to everyone during the season that I would make a decision about my MotoGP future during the summer break. I have now decided to stop at the end of this season. Unfortunately, this will be my last half of a season as a MotoGP rider. It's difficult, and it is a very sad moment. It's difficult for me to say that next year I won't be racing a motorcycle. I've been doing this for more or less 30 years, but next year my life will change. It has been a long long journey and I've enjoyed it a lot. I've had some absolutely unforgettable moments with all the teams and people I have raced with. After 26 years in the world championship, it has been so great."
"I've had a very long career and I've been fortunate to win a lot of races. Some moments are more unforgettable to me than others. The feeling I have got from racing and the feeling of pure joy when I have won is something I will miss, and it is difficult to make this decision. But at the end, it is the results that make the difference, and so I think this is the right decision. At the moment I don't have a lot more to say, just this!"
Since stepping foot in the world championship paddock in 1996, Rossi has been a major player in shaping motorcycle Grand Prix racing as we know it today; and while we are sure that no Grand Prix will be quite the same without the larger than life rider from Tavullia, flanked by his army of fluro-yellow clad fans; we are excited to see what the future hold for The Doctor.
Grazie Vale! On to the next chapter!