/ /

Motor

All NEWS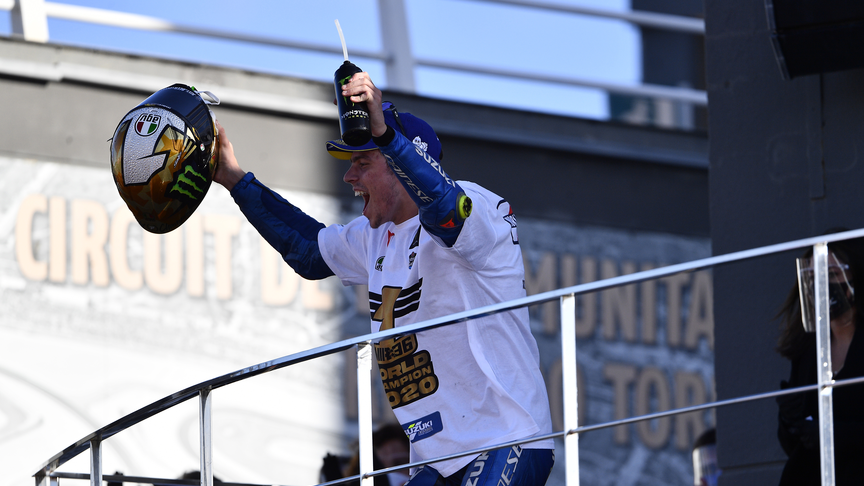 JOAN MIR: 2020 MotoGP™ World Champion
#M1R; Joan Mir; 2020 MotoGP™ Word Champion. It's safe to say few saw this coming. The 23-year-old from Palma in Spain has lit up the championship this year, netting seven podiums in 13 races, and leapfrogging his rivals in awesome style to become the first Suzuki rider to lift the premier class crown in 20 years.
To underline this historic achievement even more, Mir's consistency aboard his Suzuki GSX-RR has meant that despite only scoring one victory this season - last weekend at the European Grand Prix - Mir wrapped up the championship 37 points clear of his rivals with a race still to go.
Impressively the former 2017 Moto3 World Champion is currently only in his fifth Grand Prix season of his career on the world stage - that's two seasons in Moto3, one season in Moto2, and now his second season in MotoGP. Making his championship fortunes an incredible turn around from the start of the year, where he fell at round one in Jerez, and then was taken out at round three in Brno.
Sealing the riders championship is also a landmark result for the Hamamatsu-based Suzuki Ecstar team. This is only the seventh premier class title in its 60th anniversary season of Grand Prix racing, and the first title of the modern MotoGP era since Kenny Roberts lifted the GP500 crown for the Japanese manufacturer in 2000.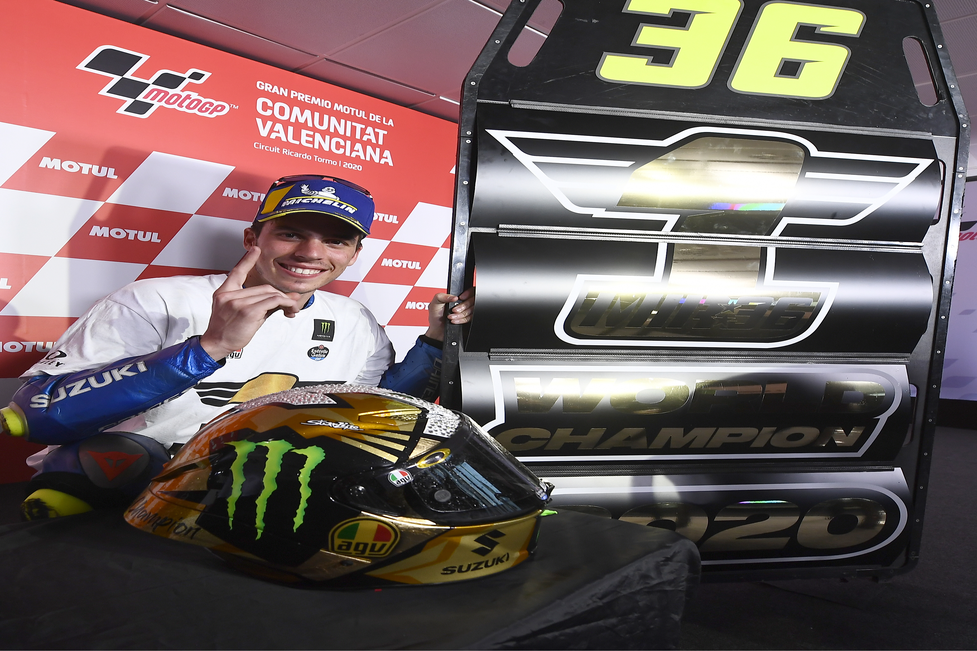 "I can't express in words how much this means to me. What I can say is that I want to thank all of the people that have made this possible. My family, Suzuki; they've given me the support and opportunity to race in MotoGP and be world champion. I'm so happy as well to be the guy that has brought Suzuki back to the top with a title. When I saw the pit board with "World Champion" on it I thought; this isn't happening to me! And I started to cry! It's a shame that we don't have the fans here in the grandstands - because it's always an extra motivation in the race, and an extra pleasure to celebrate together. Just a big big thank you to all of Suzuki, here at the circuit and also at the factory in Hamamatsu - for making the bike faster and better all of the time, so we can be in this position!"