/ /

Motor

All NEWS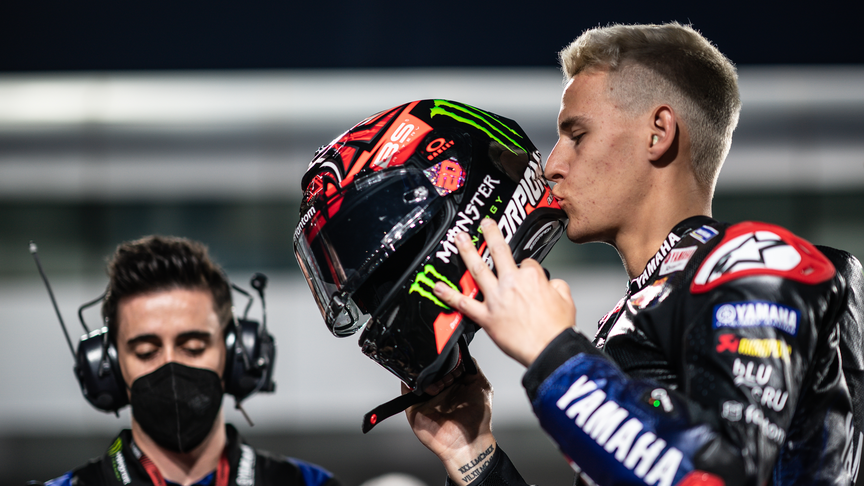 After 112 tense days, the wait was finally over. Rolling into the dazzling floodlit Lusail circuit in Qatar, MotoGP 2022 screamed back into action.
Ahead awaits a packed 21 race season touching nearly every corner of the globe. What's more, fans are back in the grandstands, and the paddock is returning to full strength; with many teams having operated on cut-down crew numbers over the past two years.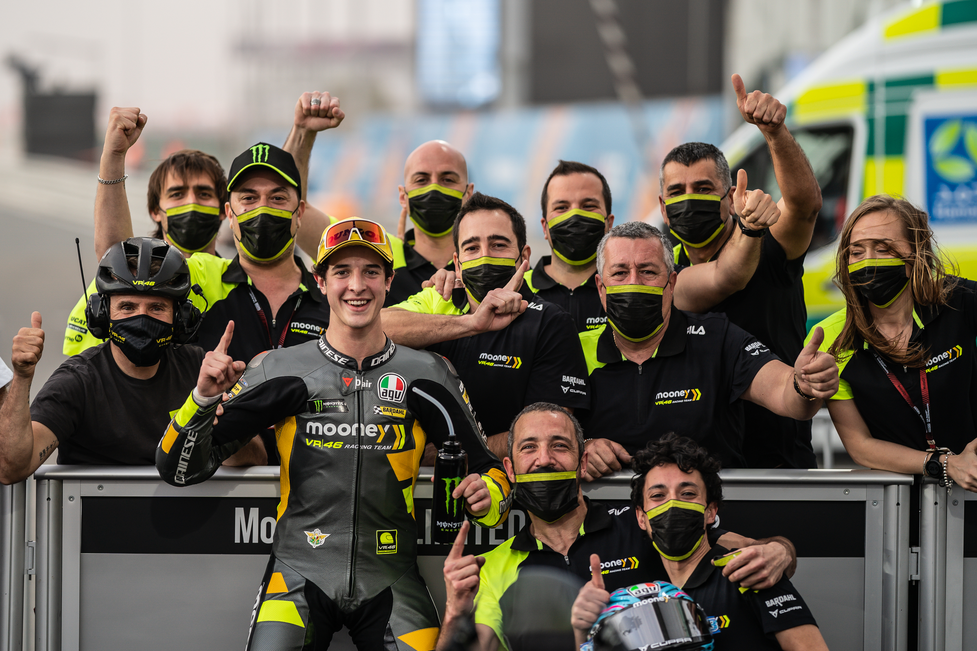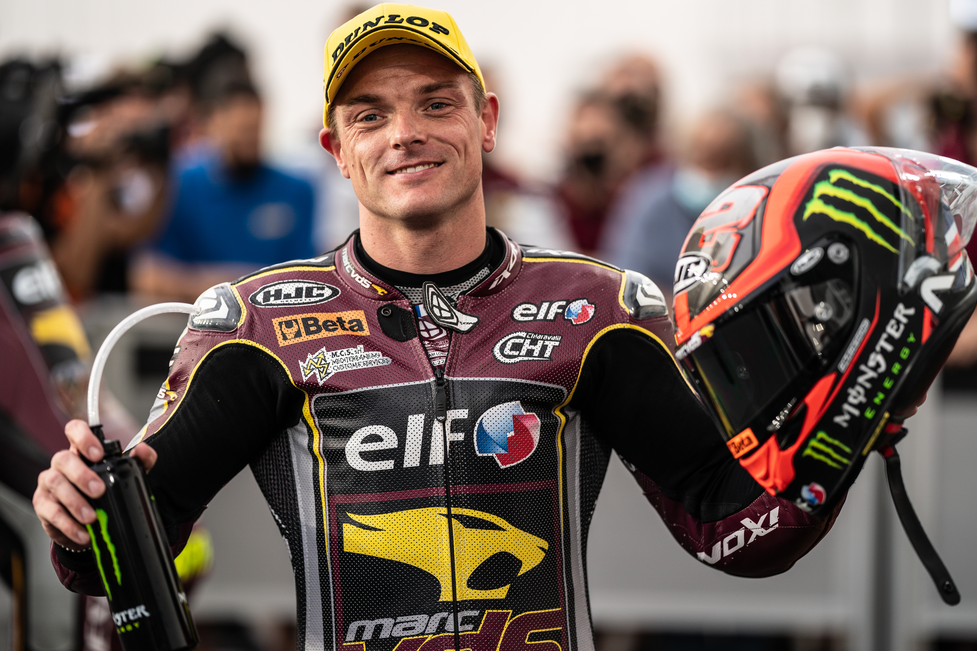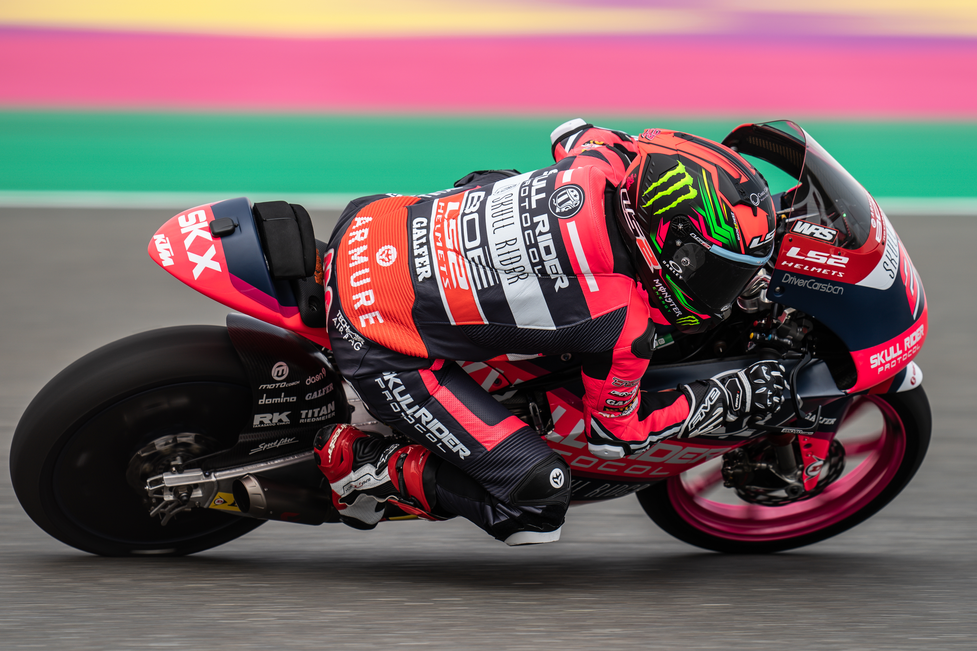 An electric nighttime race atmosphere witnessed Monster Energy athletes scoring points and podiums across all three classes at the desert opener. Celestino Vietti scored a run-away maiden win for the newly formed Mooney VR46 Racing Team in Moto2, with Sam Lowes making it a double podium in third place. In Moto3, Andrea Migno sealed a dominant win, while 2018 Supersport 300 World Championship winner Ana Carrasco made her highly anticipated debut in the class.
The Premier class always promises drama at every turn, and the headlining race of the Grand Prix of Qatar didn't disappoint. Defending World Champion Fabio Quartararo weathered a rollercoaster ride through the mid-pack. El Diablo made a blistering start temporarily moving himself to seventh, before slipping back to eighth at the end of lap one. Trying to hang on to the leading group, Quartararo couldn't defend anymore, dropped back to tenth, but when Francesco Bagnaia and Jorge Martin crashed out, the Frenchman was back inside the top eight. Controlling his medium rear tyre, the Frenchman stormed on and ultimately took the chequered flag in ninth place, after being narrowly beaten to the line by rival Johann Zarco.
On the other side of the Monster Energy Yamaha garage, Franco Morbidelli had a difficult start amongst the mid-field, dropping to 16th position at the end of the opening lap and later lost a further position. Determined to score a solid result the Italian pressed on, and with a clear track ahead of him, the 27-year-old settled into his rhythm and crossed the line in 11th place, securing five points in his season-opening Grand Prix.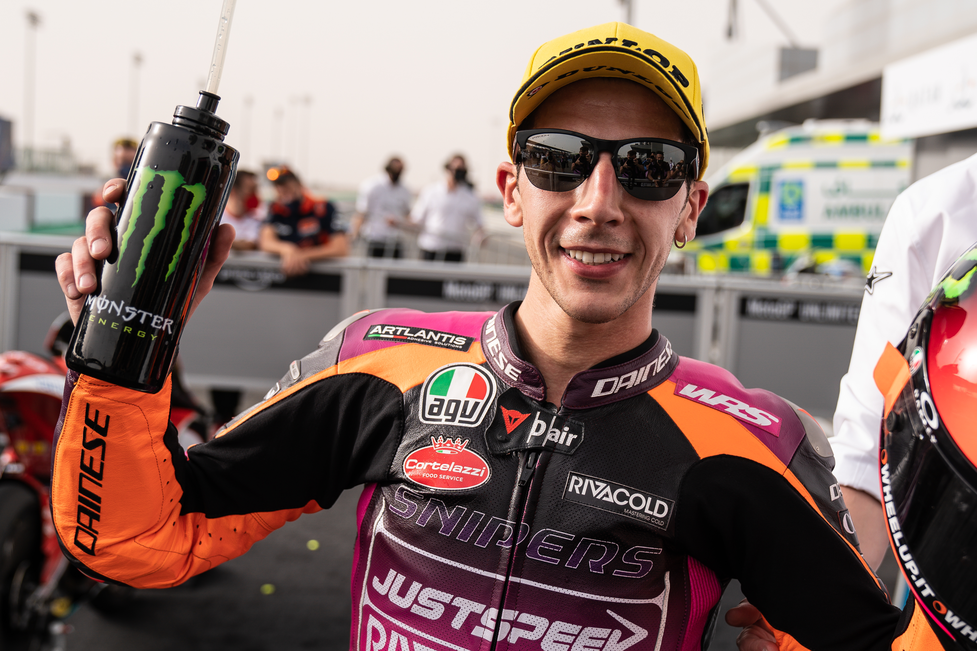 "I had a good start, but from the start the tyre pressure was super high. That was a bit strange but I pushed to the maximum, and I expected to have a bit better pace," explained Fabio. "We couldn't do better than this today. Of course, we had hoped for more today, but my job is to be 100% prepared and focused for every race. I always give my 100% in every position: whether I'm fighting for the victory or P3, P5, P15. I do my best, regardless of what position I'm in."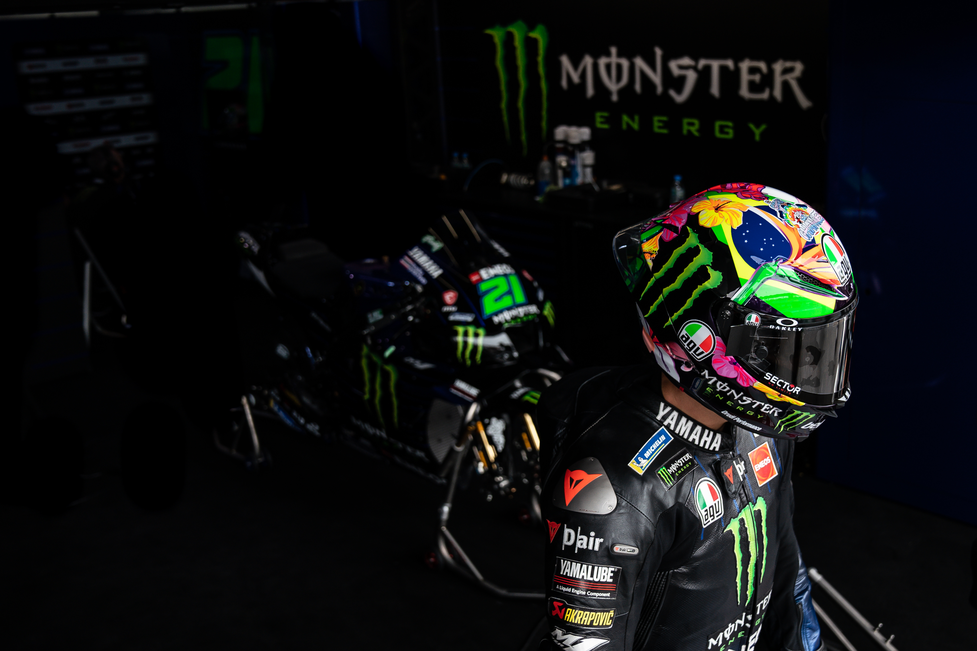 Franco Morbidelli added: "It was a difficult race. We struggled this weekend in terms of rear grip. That prevented us from having a wonderful performance. Speaking about my race: I had a really poor start. I wasn't cunning enough to make the right moves in the first laps, and I lost a lot of time. And then when I picked up my pace, I was not so bad. I was close to my maximum, that felt good. The problem is that our maximum was not enough to be on top this weekend. But it's just the first round. We know Qatar is a particular track and a particular weekend, so we move forward."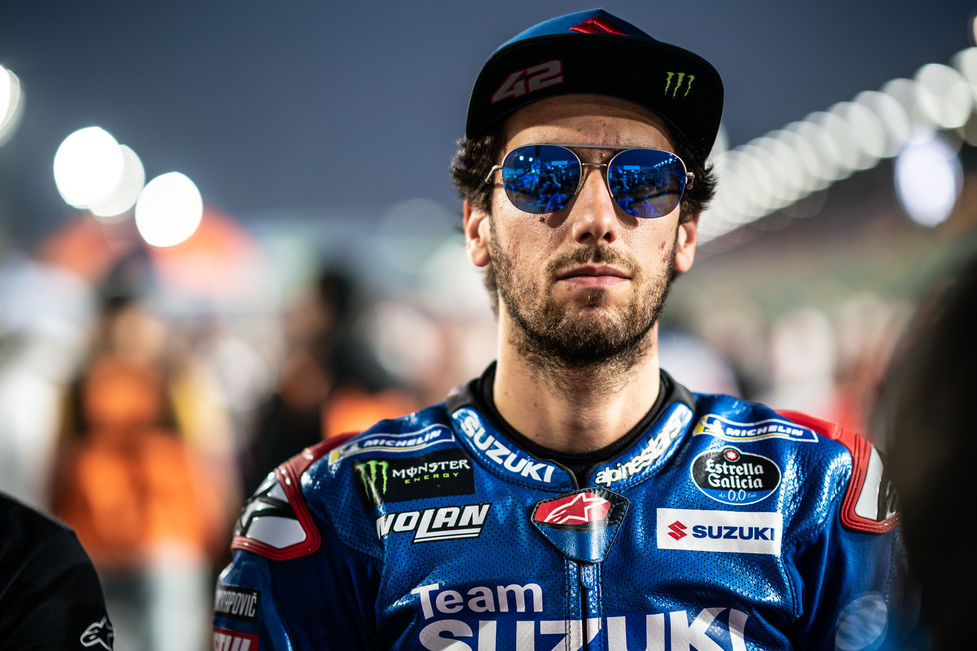 Team Suzuki Ecstar's Joan Mir and Alex Rins also got their 2022 campaigns off to good starts at the Grand Prix of Qatar, placing sixth and tenth respectively. By the end of the first lap, Mir had actually carved through to fourth, and a few laps later Rins was also up two places to eighth, but tyre issues in the latter part of the race pushed the duo down to sixth and seventh. The results brought home valuable points, and teased the prospect of a solid season ahead.
Joan Mir told us: "Honestly today has been disappointing, I was expecting more from this race. Our bike has definitely improved and that was clear to us – the rhythm and speed were better than last year. I started out well and I felt good at the beginning of the race, but then I started to lose the feeling with the rear and it became very difficult to make progress, especially in the last laps, and I couldn't get more than sixth. So, this is something we'll need to look into, to try and get more grip, for the coming races."

Alex Rins added: "It was a bit strange today, because I suffered a little bit in the first part of the race when it came to overtaking the other riders. But then when I was alone on the track, and wanting to close the gap up to Joan, I pushed a lot but I didn't feel very good in the corners; So instead of ending in the gravel I wanted to bring the bike home."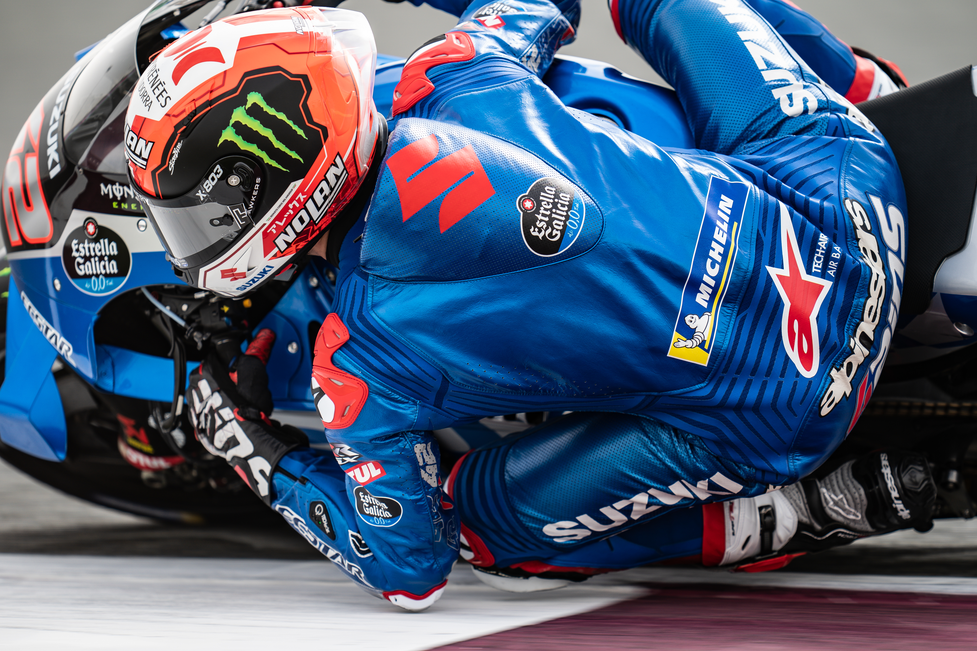 South African rising star Darryn Binder finished his first MotoGP race in 16th place after making the huge leap directly from Moto3. After the race Darryn told us: "We finished off the first race in Qatar and overall I'm quite happy. It's been a difficult weekend with loads of learning curve, there's not a lot of time in a race weekend to get everything together. Yesterday in the Qualifying I messed up, so today I just wanted to take it step by step and learn as much as I could. I got off to quite an ok start, I was pretty fast in the beginning, so I was making some passes and I was pushing too much for a couple of laps. By lap five I needed to take a step back and find my feet because I had a long race ahead of me. I had a nice battle with Remy (Gardner), I really enjoyed fighting with the rookies, I learned so much throughout the race and by the end, I really wanted to fight for 15th, for the point, but I just missed out. Overall, at least I finished the race, I got 22 laps under my belt now, I know what to expect for next weekend and I will try again."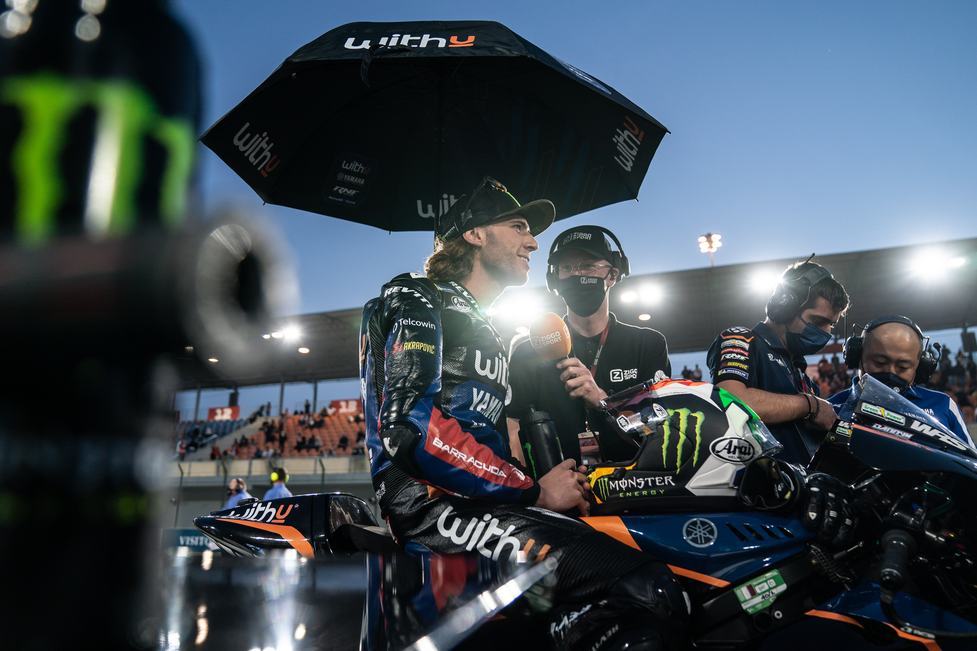 Check out the results below, and sit tight for round two in Indonesia on the 20th March.
MotoGP Qatar Grand Prix Race Results:
1. Enea Bastianini – Gresini Racing MotoGP
2. Brad Binder – Red Bull Factory KTM Racing +0.346
3. Pol Espargaro – Repsol Honda Team +1.351
4. Aleix Espargaro – Aprilia Racing +2.242
5. Marc Marquez – Repsol Honda Team +4.099
6. Joan Mir – Team SUZUKI ECSTAR +4.843
7. Alex Rins – Team SUZUKI ECSTAR +8.810
8. Johann Zarco – Pramac Racing +10.536
9. Fabio Quartararo – Monster Energy Yamaha MotoGP +10.543
10. Takaaki Nakagami – LCR Honda IDMETISU +14.967
11. Franco Morbidelli – Monster Energy Yamaha MotoGP +16.712
12. Maverick Viñales – Aprilia Racing +23.216
13. Luca Marini - Mooney VR46 Racing Team +27.283
14. Andrea Dovizioso – WithU Yamaha RNF MotoGP Team +27.283
15. Remy Gardner – Tech3 KTM Factory Racing +41.107
16. Darryn Binder – WithU Yamaha RNF MotoGP Team +41.119
17. Fabio Di Giannantonio – Gresini Racing MotoGP +41.349
18. Raul Fernandez – Tech3 KTM Factory Racing +42.357
NC. Alex Marquez – LCR Honda Castrol 9 laps
NC. Francesco Bagnaia – Ducati Lenovo Team 11 laps
NC. Jorge Martin – Pramac Racing 11 laps
NC. Miguel Oliveira – Red Bull KTM Factory Racing 10 laps
NC. Marco Bezzecchi – Mooney VR46 Racing Team 6 laps
NC. Jack Miller – Ducati Lenovo Team 6 laps