/ /

Music

All NEWS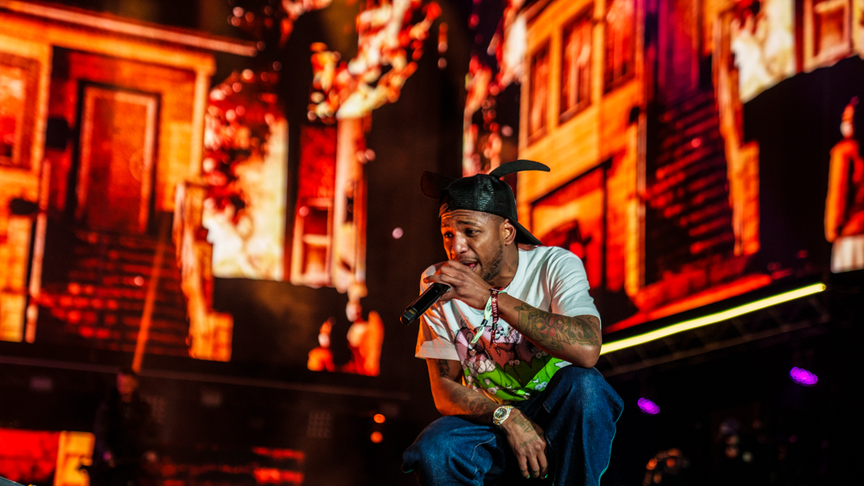 BTS of Guapdad 4000's 'Black Iverson' Video
Akeem Ali Douglas Hayes goes by many names: the Ferragamo Falcon, the Balmain Batman, and the Rick Owens Renaissance Man, but he's best known as professionally known as Oakland rapper Guapdad 4000.
He recently took Monster Energy behind the scenes of the video shoot for his song, "Black Iverson."
"Post Malone has a song called 'White Iverson' and as a Black man, I was mad that we didn't have a song, so I made it," Guapdad says.
The exclusive video shows fans everything that goes into making a Guapdad video just right, from choosing the ideal camera angles, makeup, costumes, and setting the perfect scene. The shoot finds Guap rocking some epic styles (including a return to the legendary 10-foot silver-metallic durag he broke out for the red carpet at the 2020 Grammys). In the past, the rapper has discussed his love of fashion, bringing together an eclectic style inspired by his influences, including his Filipino background.
In 2017, Guapdad released his first mixtape, Scamboy Color, based on his real-life history of working as a scammer before he moved into music. He dropped his debut studio album, Dior Deposits, in 2019 but saw his breakout moment when he was featured on three songs in Dreamville's Revenge of the Dreamers III compilation. Guap earned a Grammy nomination for one of those tracks and his star has been on the rise ever since.
"Black Iverson" follows up Guapdad's most recent releases, "Ruthless" and "I Need Bands."