/ /

Action

All NEWS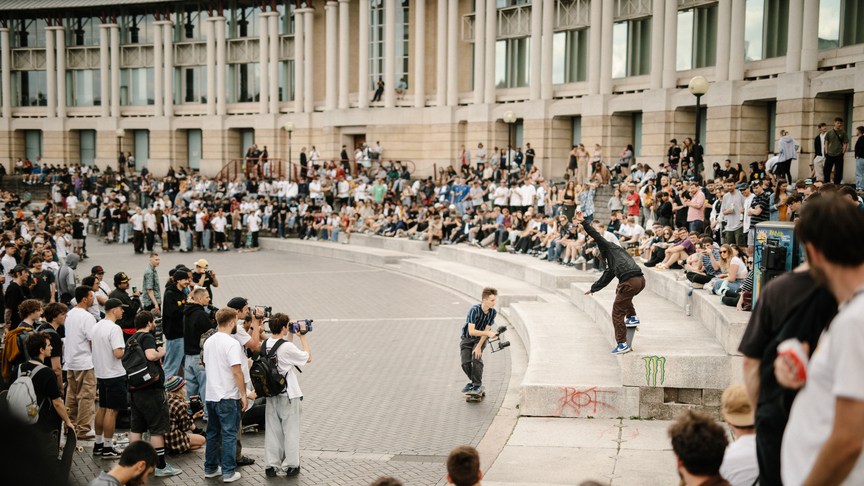 All aboard the Monster Euro Skate Tour
Monster's Euro Skate Tour came, saw, and conquered Bristol's toughest terrain, and is now hurtling down Germany's Autobahn, linking up with hall-of-meat US legends Nyjah Huston and Ishod Wair.
Bristolians came out in force to welcome veteran Flip Skateboards crusher Rune Glifberg - this is not his first rodeo - as Monster's dream team hauled kickers outside Fifty Fifty, one of the UK's most respected skate shops. Local shredders went ham, with Keen Will attacking the kicker full push, alongside Monster's style guru Justin Sommer, who took a less life-endangering approach (this is the first stop of many).
Crowds gathered at hallowed ground Lloyds to peep a Euro gap get well and truly rinsed. Sessions like this haven't been seen since the days of 00s core shoe brands, or through the fuzzy lens of VHS.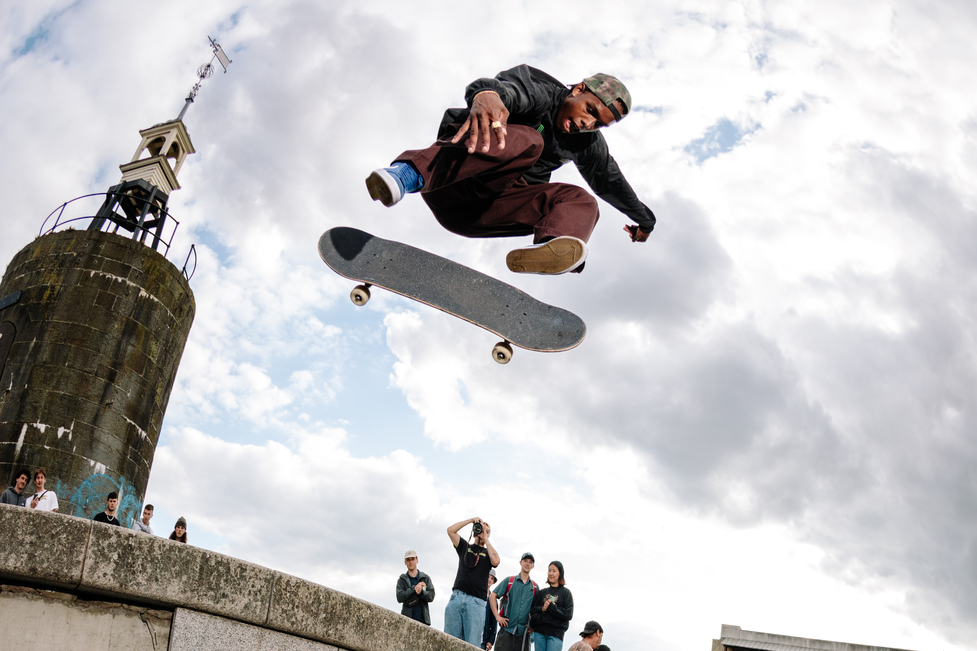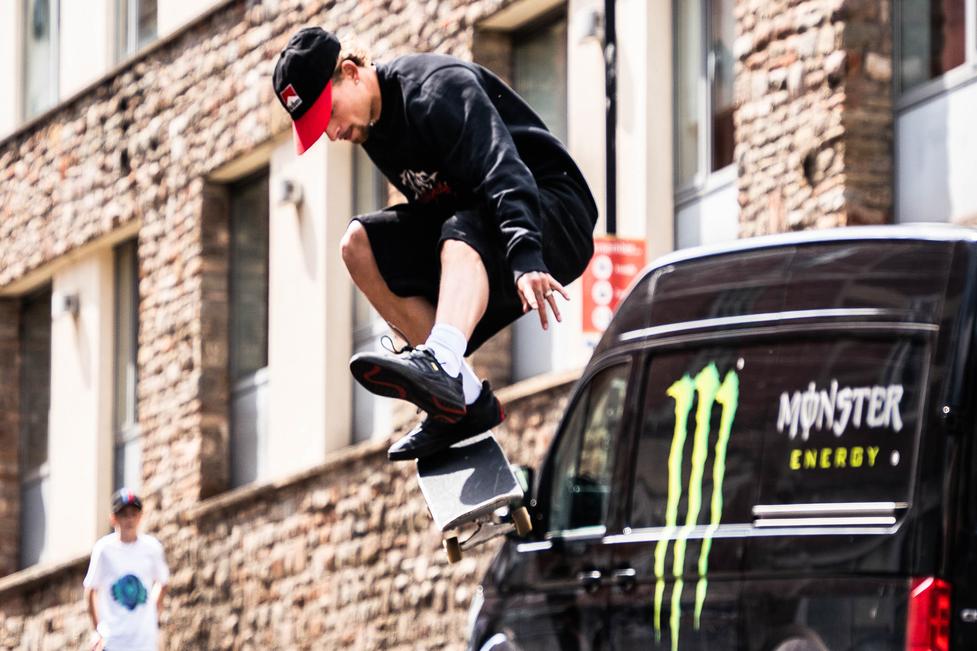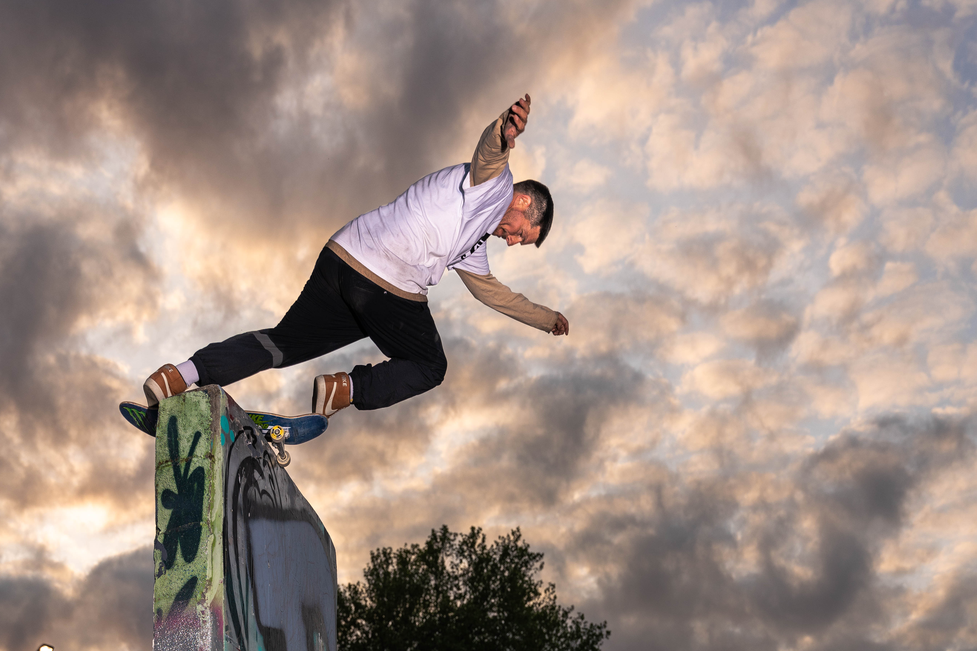 Making Lloyds seem small, Gabriel Fortunato skated the ledges like some people skate curbs. A man who stands on back tails as if he's waiting for a bus, Marek Zaprazny was clearly at home away from home.
A classic skateboarding tale, the team has connected in one janky van, on one hell-bent tour, with a single mission. Resurrect tour vibes with all the off-kilter energy and chaos that entails. Onto a distinguished list of skate capitals – with the second and third stops of Hamburg and Berlin going down an absolute treat this week,
Joined by Nyjah, Ishod & now German resident Dlamini Dlamini, the crew put down a hurting on Hamburg's local offerings as the scene flocked to cheer on the carnage and melters being put down at the recognizable 9 stair and curved bench setup. Shouts to Lobby Skateshop with the assist on the day.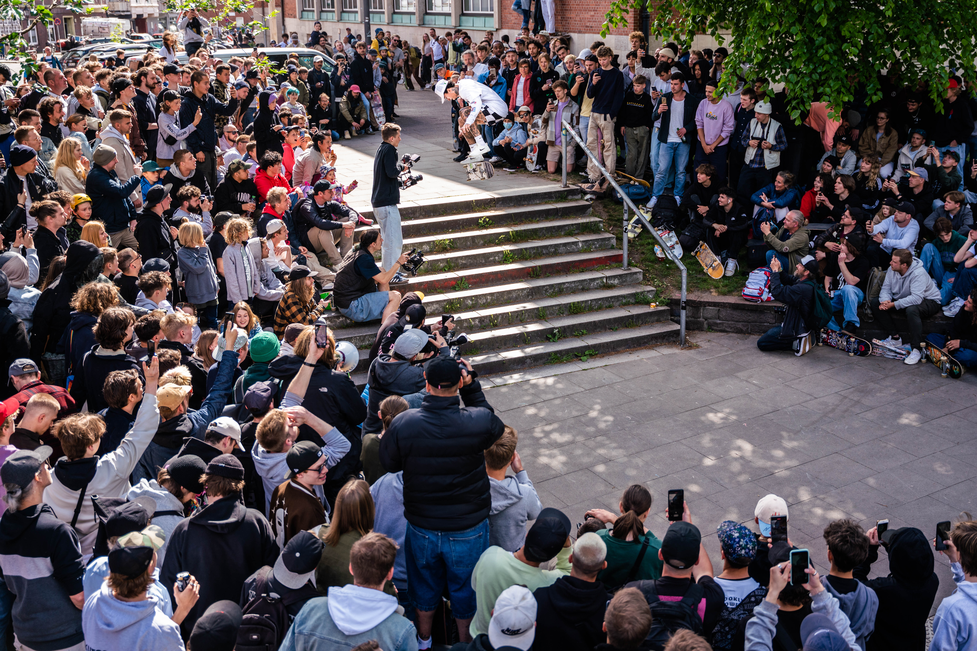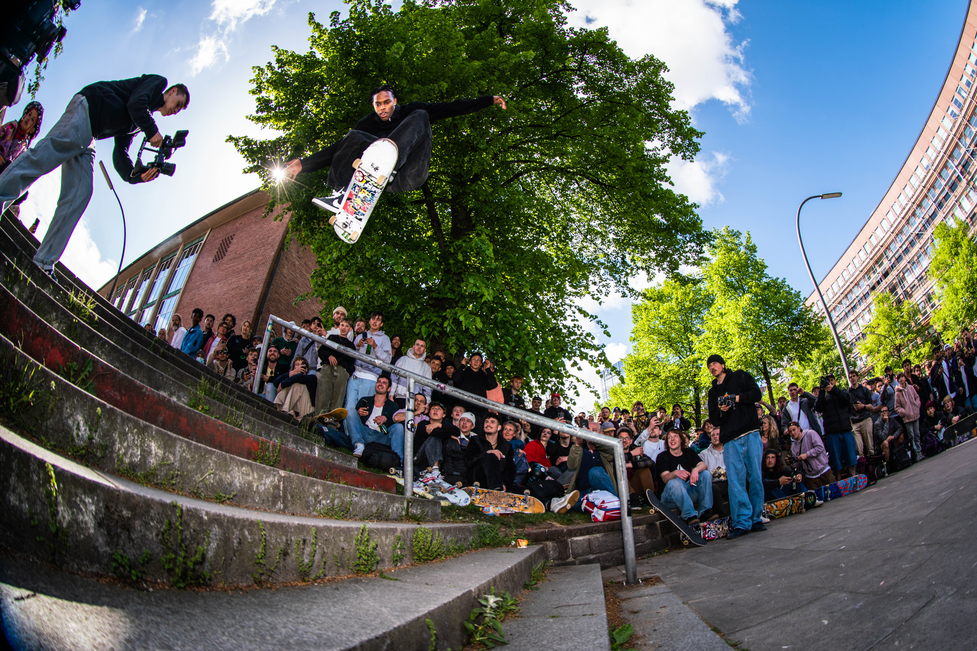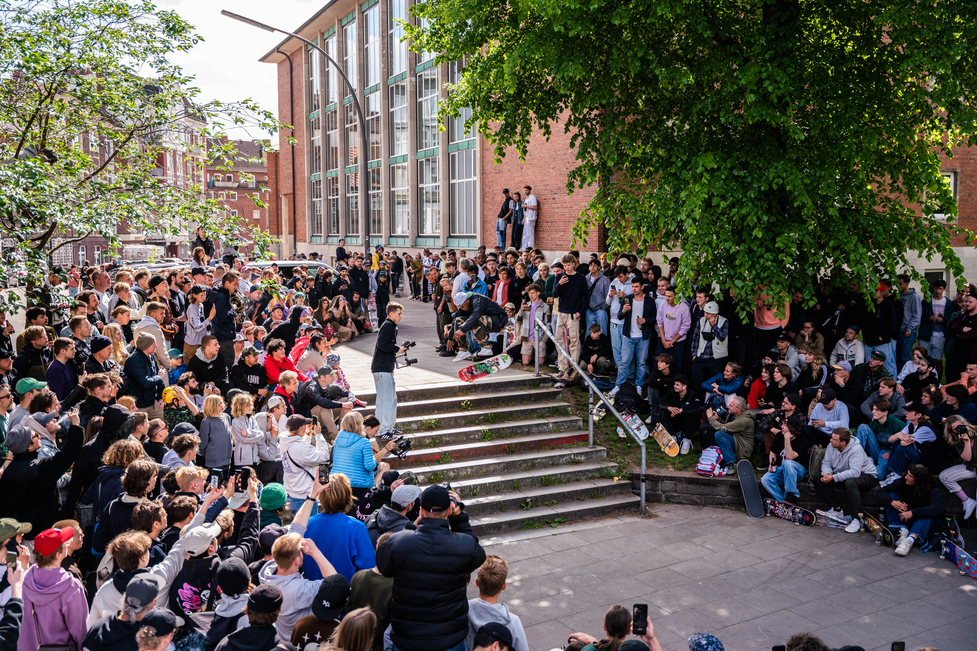 Next up was the best trick session at Mauerpark in Berlin with the fine folks at Civilist, where the squad put on one hell of a show, putting down back-to-back bangers and dished out some hard-earned cash to locals doing the most!
This stacked van of heavy-hitters now heads on to Munich, Athens, Warsaw, Helsinki, Vienna, and Tel Aviv - so long as the doors stay on. Stay on top of the full schedule hit right here.
Follow your local skate shop for details on demo timings and street missions. Get time off, get rad and jump on board!