/ /

Action

All NEWS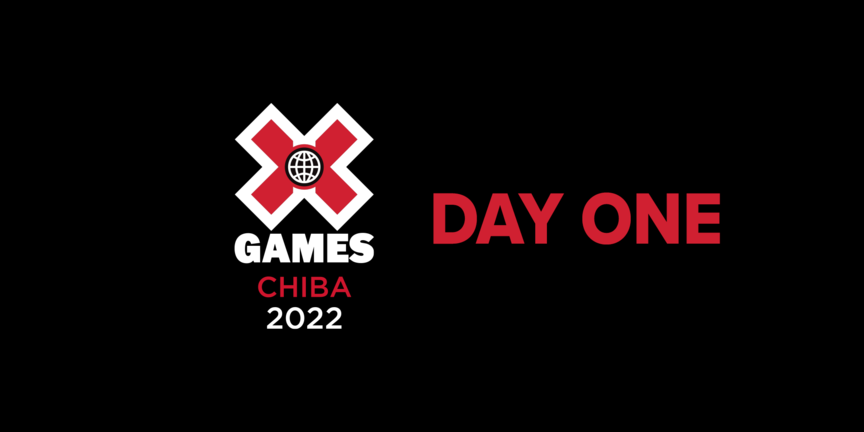 Day One | X Games Japan 2022
Shibata and Sasaki Claim Medals on Day 1 of X Games Chiba 2022
The first X Games in the Land of the Rising Sun is here! X Games Chiba 2022 officially kicked off on Friday at ZOZO Marine Stadium on Tokyo Bay – and Monster Energy athletes took top spots in key disciplines.
Best of all, two medals in the day's two disciplines went to our Japanese team riders, both sharing the same first name: 26-year-old Moto Shibata from Osaka, Japan clinched the silver medal in the heated Skateboard Vert final. And 36-year-old hometown hero Moto Sasaki from Chiba, Japan took bronze in the triumphant return of the BMX Flatland competition.
Presented by Monster Energy as the official energy drink partner, X Games Chiba 2022 marks the 64th edition of X Games and the very first edition contested in Japan. The invite-only event features more than 90 athletes from 18 countries. The best of the best in action sports are competing for a total of 30 medals in ten competitions across three sports (BMX, Skateboard, and Moto X).
X Games Chiba 2022 also marks the return to stadium events after the COVID-19 pandemic shut down Summer X Games in 2020 while the 2021 summer edition was closed to the public. On that note, thanks to ESPN and the X Games Japan Organizing Committee, a consortium led by Japanese event production company Shin So Sha in conjunction with the City of Chiba.
Here's the play-by-play of how it went down at X Games Chiba 2022 on Day 1:
Skateboard Vert
The crowd at ZOZO Marine Stadium was in for big airs and tons of style in the weekend's first official medal event: Skateboard Vert. The eight riders in the final hailed from Brazil, France, Japan, and the United States.
But as the jam session got underway, all eyes were on the hometown hero and sole Japanese finalist: style icon Moto Shibata from Osaka. Known for his stylish blend of old-school moves and new-school technical tricks, Shibata lost no time and secured his X Games medal right away on the first run.
In front of the Japanese crowd, Shibata strung together a flawless run featuring huge backside method air, one-foot Japan air, mute McTwist, stalefish McTwist, front foot impossible lien air, slob air fakie, backside grab fakie 540, frontside gay twist Madonna, alley-oop backside lipslide to Smith grind, fast plant to fakie and signature Kamikaze air, blending a frontside gay twist with a front foot impossible.
Also following up with a perfect run on his fifth and final attempt, Shibata walked away with the silver medal with American Jimmy Wilkins taking first place. Shibata has been a pro skateboarder since the age of 13 and now owns four X Games medals (1 gold, 3 silver).
One of his toughest competitors in the final was 33-year-old Monster Energy rider Elliot Sloan from New York City. Dropping in as a podium favorite after claiming two silver medals (Skateboard Vert and Best Trick) at X Games 2021, Sloan faced difficulty putting a perfect run down.
When it all came down to the fifth and final run, Sloan found his groove and nailed a perfect line. After landing frontside nosebone, backside 540 Indy, backside 540 tail grab, alley-oop backside air, kickflip Indy, backside 540 melon, frontside heelflip, Indy nosebone fakie, backside 720 Indy, 360 air fakie and heelflip gay twist, Sloan finished in fourth place, closely outside podium position.
End of story? No way! Stay tuned as Shibata and Sloan battle for more X Games medals in the creative Skateboard Vert Best Trick contest on Saturday.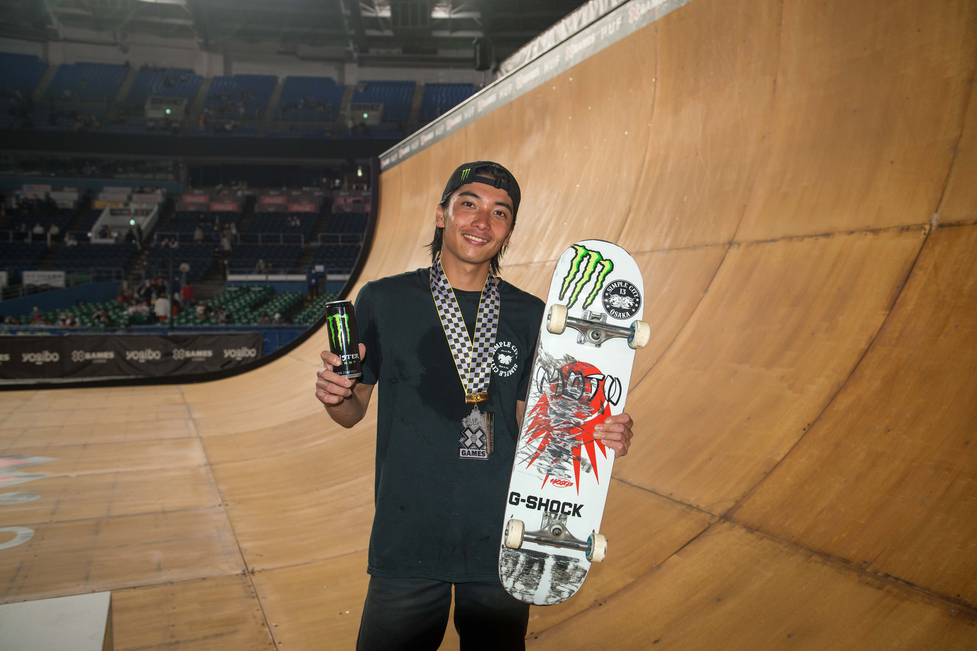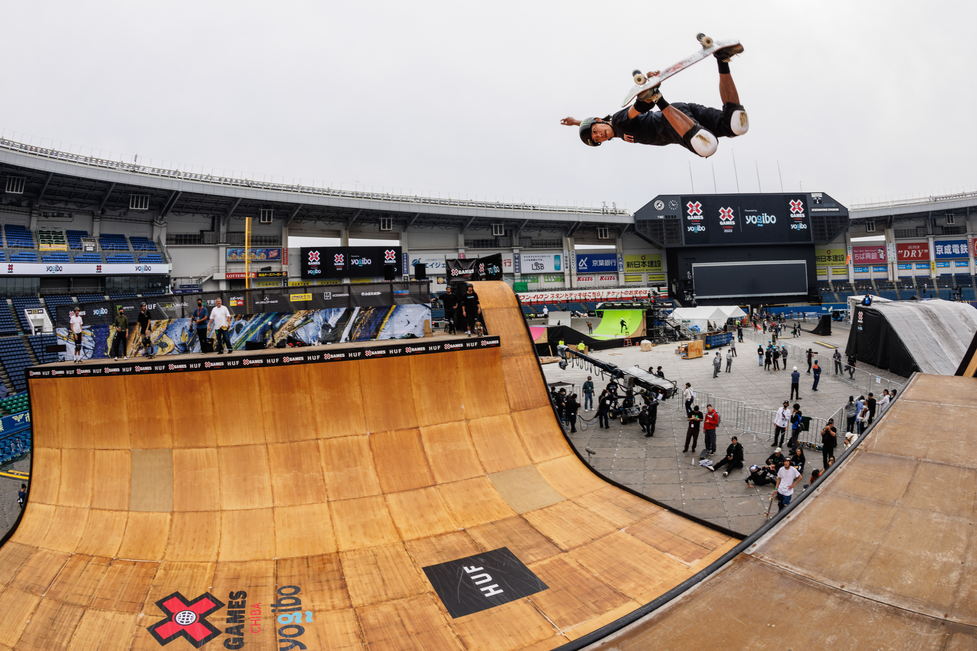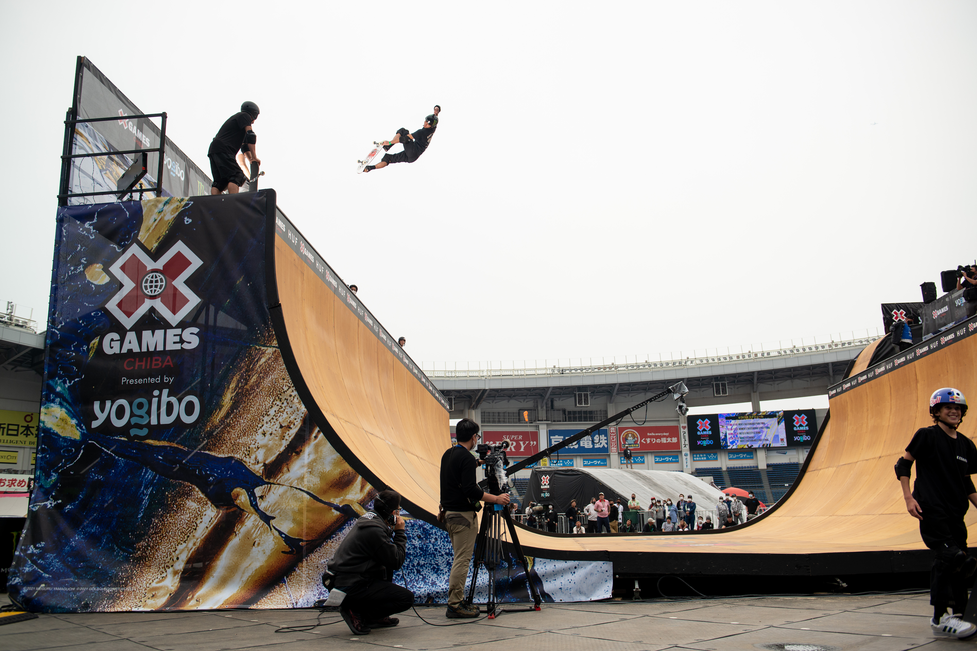 BMX Flatland
For a unique event with a major following in Japan, X Games Chiba 2022 brought back a classic: BMX Flatland was contested for the last time at X Games Los Angeles 2003. And 19 years later, the crowd was in for a head-to-head battle pitting new talent against icons of the sport.
The sport is geared around BMX athletes performing tricks on a flat surface – no obstacles or jumps! Instead, riders demonstrate their style and finesse in fluid trick combinations. Much like ballet on wheels, BMX riders hold one-wheeled manuals, interspersed by bar spins and stance switches in a display of balance and grace.
For an exciting competition format, BMX Flatland is contested as a head-to-head elimination battle. This left no room for errors for the eight competing riders, representing France, Japan, Spain, and the United States.
Monster Energy's Moto Sasaki jumped into the fray as a celebrated icon and pioneer of the sport. The 36-year-old, who operates a flatland BMX school in his native town of Chiba, recently took second place in the 2021 UCI Flatland BMX World Championship.
In the opening battle, Sasaki faced off against Viki Gomez from Spain. Putting his signature talent for balancing on the front wheel on full display, Sasaki opened with a perfect nose wheelie combination. When the Spaniard lost his footing on a manual attempt, Sasaki maintained his momentum with technical bar spins and peg manuals to advance into the semifinal.
But the semifinal duel against Frenchman Alex Jumelin proved challenging. In the opening moments of the round, Sasaki made a mistake on a bar hop and lost his groove. As Jumelin moved on the gold-medal final, Sasaki had a last shot at earning his first X Games medal in the battle for bronze.
Facing off against Mathias Dandois from France, Sasaki returned to perfect form. Opening the round with a flawless cross-footed nose wheelie while varying his stance across the bike, Sasaki remained on point while Dandois struggled. Then Sasaki upped the difficulty level by adding a hitchhiker stance and a smooth hang-5 pivot to x-foot crackpacker turbine into backwards spinning x-foot crackpacker. That was it! The judges awarded the bronze medal to the Japanese icon.
Considered an icon of flatland BMX, Monster Energy's Sasaki has won the Japanese National Championships sixteen times. He can now add 'X Games medalist' to his long list of achievements that also includes back-to-back titles for NORA Cup Number One Flatlander of The Year (2010/2011).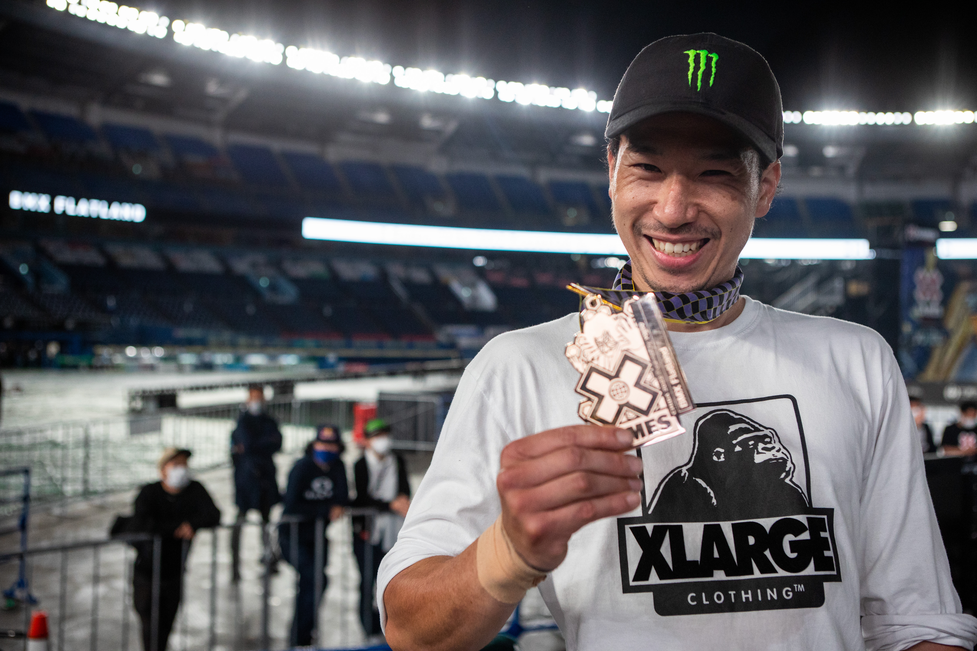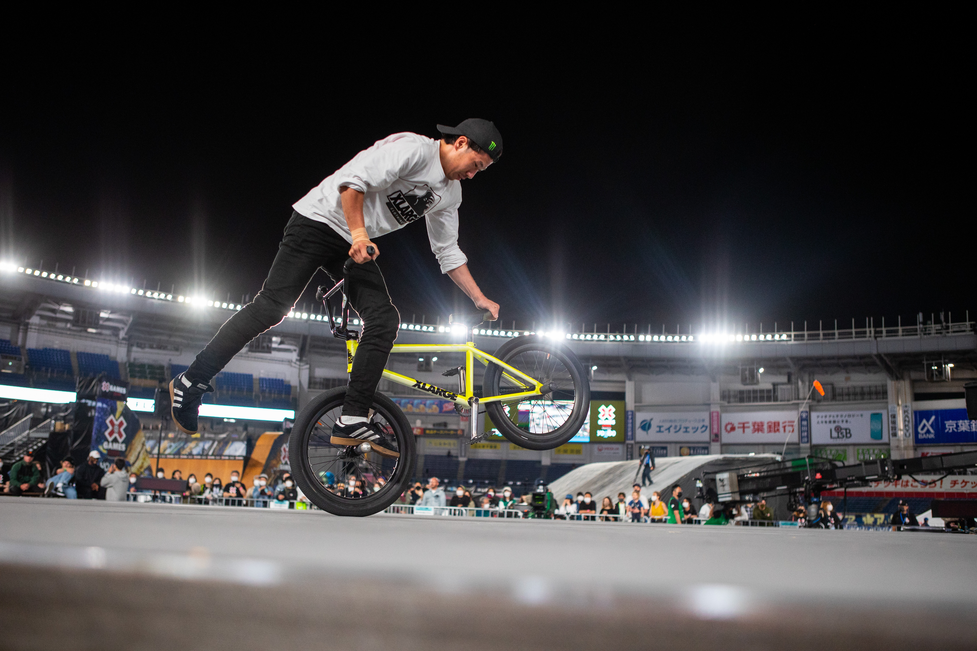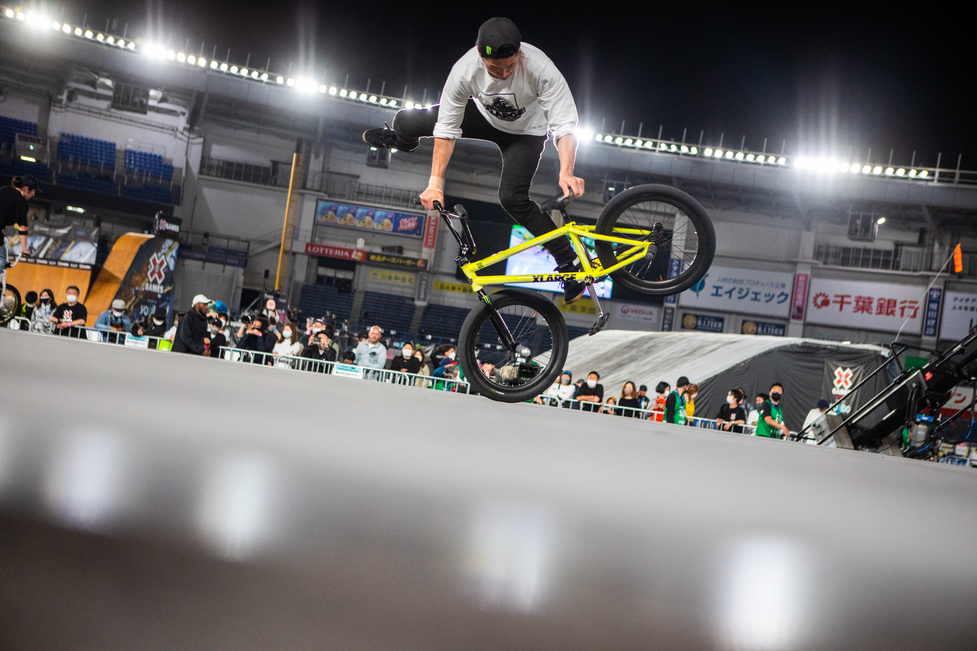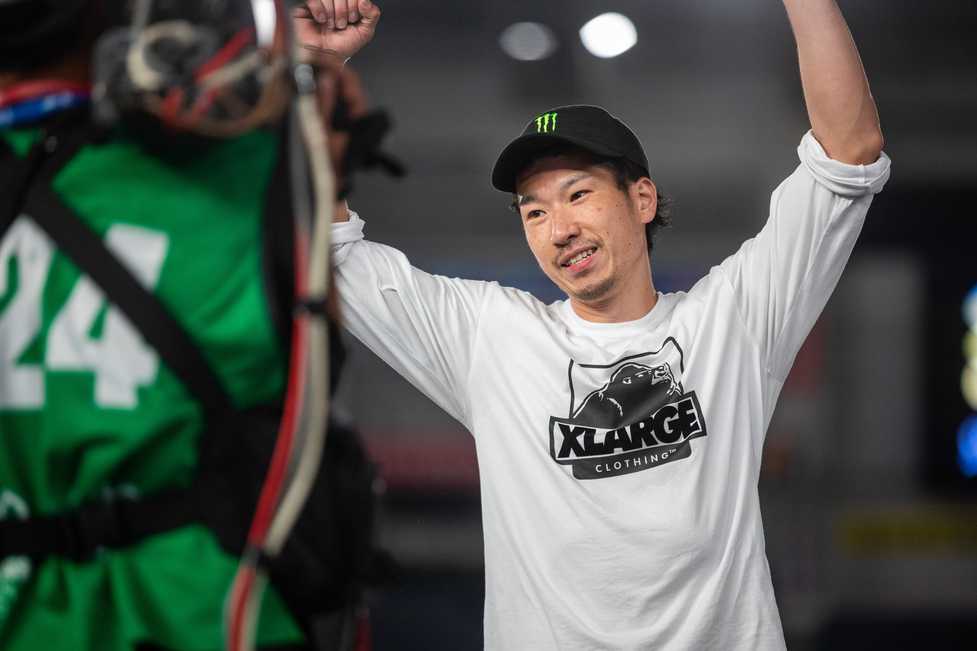 Missed the action at X Games Chiba on Friday? No worries, you can catch full replays of the Skateboard Vert and BMX Flatland competitions on the official X Games YouTube channel. Additionally, two hours of event recap coverage will air on ABC as part of the World of X Games series on May 14 and May 21 from 2 – 3 p.m. ET.
Keep it locked on Day 2 of X Games Chiba 2022, when the spectacle returns with Skateboard Vert Best Trick, Women's Skateboard Park, BMX Park, Moto X Best Whip, and BMX Street. Fingers crossed for the team!
Also follow Monster Energy on Facebook, Instagram, Twitter, and TikTok for exclusive behind-the-scenes looks in Japan, and watch the hashtag #UnleashedAtX for updates.