/ /

Action

All NEWS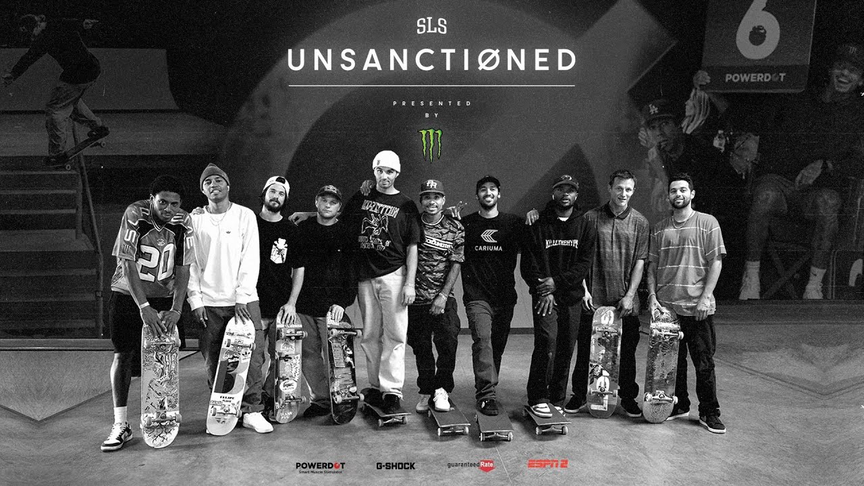 Here's to ending the year on a high note! Monster Energy is proud to present SLS Unsanctioned, a new invite-only skateboarding competition featuring the world's best street skateboarders. For the first installment of SLS Unsanctioned, Monster Energy team rider and reigning SLS World Champion Nyjah Huston opened his private training facility in Southern California to a hand-picked line-up of ten pro skaters, including Monster riders Ishod Wair, Kelvin Hoefler, and Matt Berger on November 17, 2020.
Although the extraordinary circumstances of 2020 may have forced Street League Skateboarding to put its renowned World Tour series on hold, the premier skate competition refuses to be shut down. With SLS Unsanctioned, the safety of a private skate facility allowed leading pro skaters such as Jamie Foy and Paul Rodriguez to battle it out against their peers for the street cred that comes with being the first SLS Unsanctioned Champion.
Earning the title does not come easy. Despite stepping outside of the big contest arena in a relaxed atmosphere, Street League Skateboarding kept official competition rules fully in place. The ten riders battled for the title in an SLS World Tour Finals style contest. Calling the shots was a panel of high-profile judges including Huston, pro skateboarder Leticia Bufoni and seasoned SLS judge Kelly Hart from The Nine Club podcast.
The new television event was produced by Thrill One Sports and Entertainment, the world's largest independent action sports company. SLS Unsanctioned extends Thrill One's relationship with ESPN and brings the number of projects with the network to four this year, despite the challenges of Covid-19. In November, the company launched the Thrill One Network, a new on-demand AVOD channel showcasing skateboard content produced by SLS as well as motocross excitement with Nitro Circus.
"2020 hasn't been the easiest year for the action sports community, so we are excited to deliver some holiday cheer to fans by airing SLS Unsanctioned on ESPN2," says Joe Carr, CEO of Thrill One Sports and Entertainment. "While we kept the formats for these events relatively informal, there is nothing casual about the level of competition. These are elite athletes at the top of their game who also know how to have a little fun. Friendly rivalry and genuine camaraderie make for great entertainment."