/ /

Action

All NEWS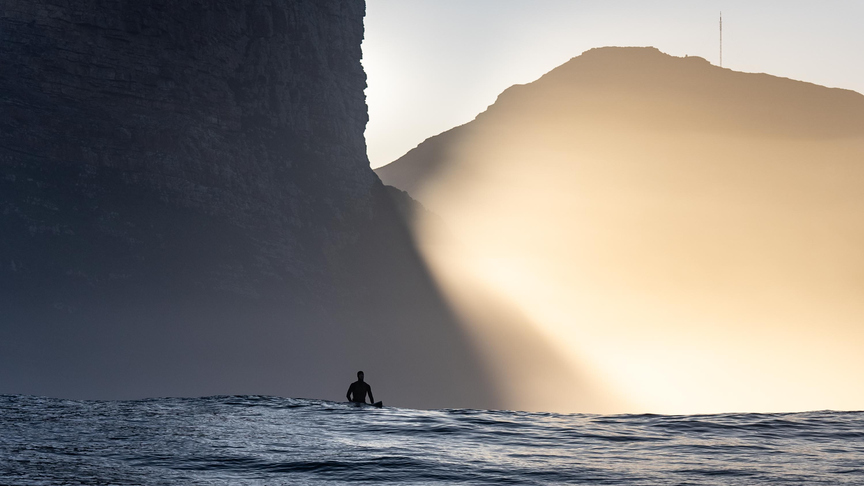 DUNGEONS & SUNSET BARE THEIR TEETH, MATT TACKLES BOTH IN ONE DAY
Matt Bromley tackles both the unpredictable Dungeons and Sunset in the same day!
Cape Town offered an unpredictable Dungeons and perfectly groomed Sunset during the last swell, we caught up with Matt Bromley who tackled both beasts in the same day. This is what he had to say – "We were hoping the swell would arrive on Monday afternoon, however unfortunately the waves peaked overnight. The next morning, Simon Lowe and I launched the jetski at first light and headed out to Dungeons to catch what was left. We were first out and it was absolutely bombing! 10 metre waves reared up in the mist and detonated over the deep water reef."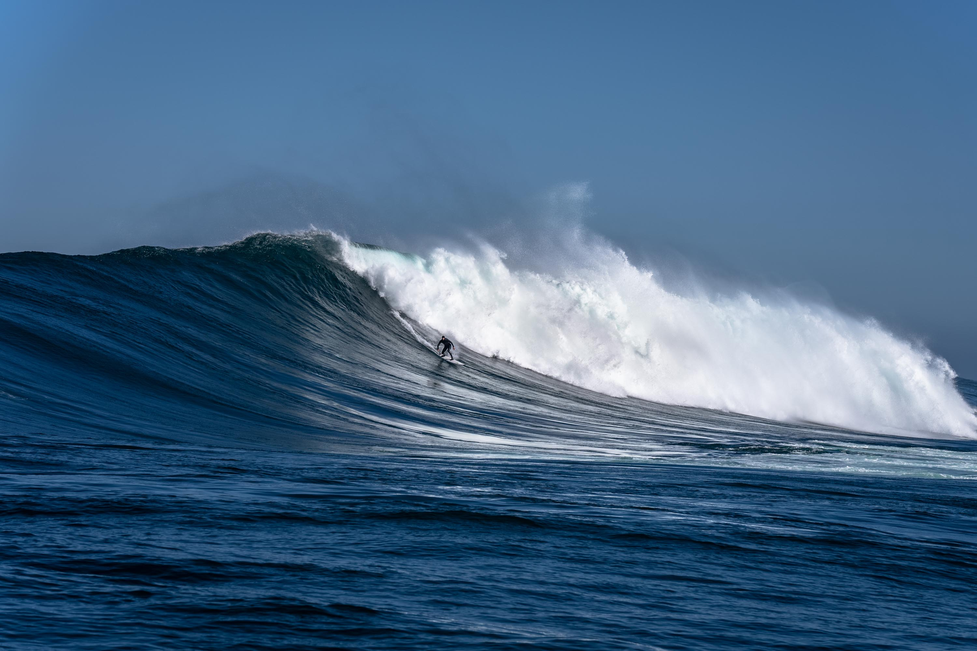 "I jumped in and paddled straight into a big one. It felt great to break the ice early in the session and shake off the early nerves that can set in and freeze you up in fear. Over the years, my perspective to big wave surfing has changed; I used to try to catch lots of good waves, but now I'm looking for that one ride that I'll never forget. The ride of a lifetime. I went and sat way beyond the normal take-off spot, watched for the horizon to go dark with those special waves that make your stomach churn with fear."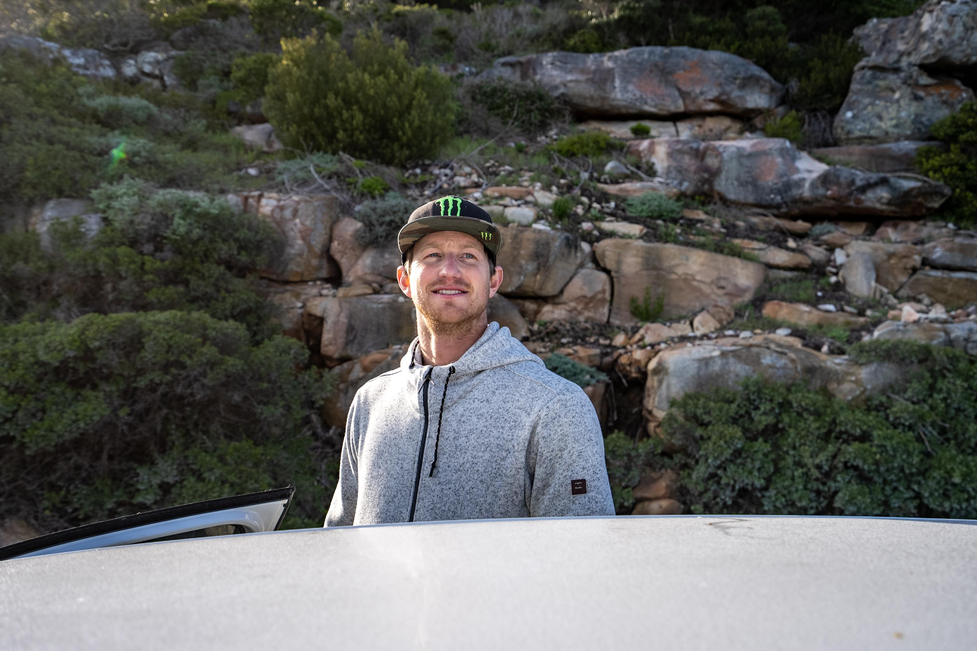 "Throughout the five-hour session, I managed to grab some great waves. One in particular bubbled and boiled as it grew over the uneven reef and then threw a solid barrel which crunched me hard and pushed me underwater into the seaweed on the inside. Unfortunately I didn't get that huge bomb of a wave I was hunting, but it was incredible being out there in and amongst that power, and Dungeons reminded us all who is boss out there. I'm confident that the ride of the year can be caught out there. It will take a special combination of everything to get it – being in the right place, at the right time, with the mindset of a lion; to say "yes" to the crazy wave and send it!"
"We drove back to Kommetjie, feeling so smashed after a huge day, only to see Sunset absolutely cooking! I grabbed a can of Monster in the car park, powered up and paddled out into the deep where we surfed beautiful, flawless 15-20 ft waves into the fading light. What a day!"
Once again, Bromley is risking it all to catch the Big Waves and never disappoints. We look forward to seeing what he tackles next!