Alle nyheter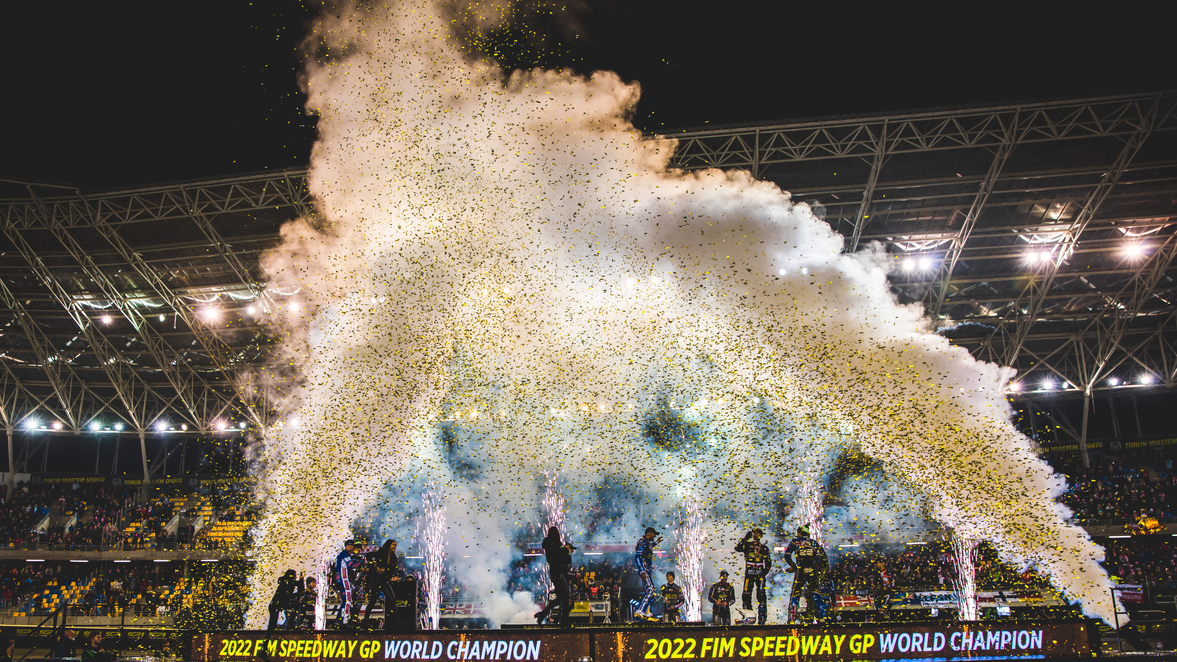 2023 FIM SPEEDWAY GRAND PRIX READY FOR KICK-OFF
New bikes have been built, batteries have been recharged and cobwebs blown off. The Speedway Grand Prix series is back!
It's been 214 long days since Bartosz Zmarzlik sealed word title number three in the final round of the 2022 series in Torun, Poland but now the world's best 15 riders are ready to do it all over again and head to Gorican, Croatia for the opening round this weekend.
We are stoked to once again be supporting the series, with 10 rounds taking place across eight different countries as the very best in the sport go bar-to-bar in search of world championship glory.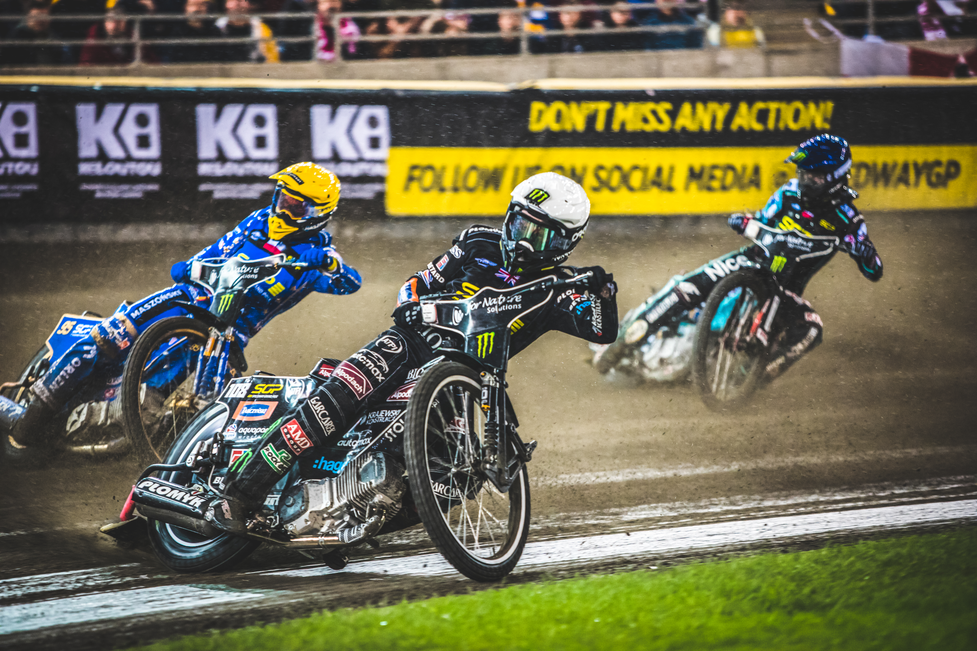 There's no man better placed to preview the season than four-time world champion and living legend Greg Hancock, who has raced in more SGP races than anyone else.
We asked the American hero who the favourites are for the title, and it's no surprise he has Zmarzlik at the top of his list…
"I am a huge Zmarzlik fan, he's special. Even now I study him with a fine-toothed comb; his technique, the lines he takes, his starting position, the adjustments he makes, how he sits on the bike, everything," he said.
"He works hard, has so much natural ability, has massive drive and he stops at nothing to improve. He's always looking for more and never satisfied with what he's got and that's what you need. Your time at the top is limited so you have to be hungry for more all the time and he has that.
"He is, for sure, a big favourite because he just has his whole programme in such a good place but that doesn't mean it's a one-horse race.
"it's very early days but I've been impressed with Tai (Woffinden) so far this year, he's made some improvements and he looks great. The question is whether he can maintain it all year and if he has the stamina to do it all season but from what I see and what I'm hearing from him, he can be the man to put a parachute on Zmarzlik.
"It's going to be tough and he's got his work cut out but he's the one with the experience and the hunger to do it, he's more than capable. The ball is in his court, if he really wants it then Tai could do big things."
Zmarzlik has won three out of the last four titles and goes into the series as a hot-favourite to retain the title, but Hancock insists he isn't unbeatable.
He said: "As a former racer, I would never go into any series and think I couldn't beat him and the guys need to have that same mindset. He's beatable but who is going to step up and do it?
"When someone is that good you have to get in their head, you have to spook him a bit and the way to do that is by beating him again and again. You have to prove you can do it over and over, but it's a lot easier said than done.
"Honestly, I think it's going to take a combination of guys to beat Bartosz this year. It's going to need a few guys to step up and take the challenge to him because he's already set the bar so far this year and he looks phenomenal."
Last year saw rookie Dan Bewley breakthrough with two incredible GP wins, in Great Britain and Poland, and he's another man Hancock backs to make some noise this season.
"Dan Bewley could be one to watch, we saw last year that he is capable of stealing the show and I'd back him to do that a few times again this year. He's so quick, he has such a cool head and if he can perfect his starts then he is a real threat," said Greg.
"He had a great first year and I think this season is going to be a bit of a correction year for him. There'll be a few things he will try and correct from last year, and it's about looking for consistency and just driving forwards again. He's an awesome talent, I think it might be too early to talk about him winning the world title but he's on the right path."
The Californian racing legend is excited for what is shaping up to be an awesome season, saying: "Even now I'm retired, I still get excited before the first round of the season and I know all the guys will be too.
"It's a fresh start, a new opportunity to achieve your dreams and it's wide open. There may be some guys in better shape than other guys but when the tapes go up it's every man for himself and everyone wants to win.
"You have 15 guys who will all believe they have what it takes to be world champion and they have 10 rounds to go and prove it, so I can't wait. I'm lucky enough to still be involved in my role as a Monster Energy ambassador so I am looking forward to getting over to Europe and seeing it all unfold."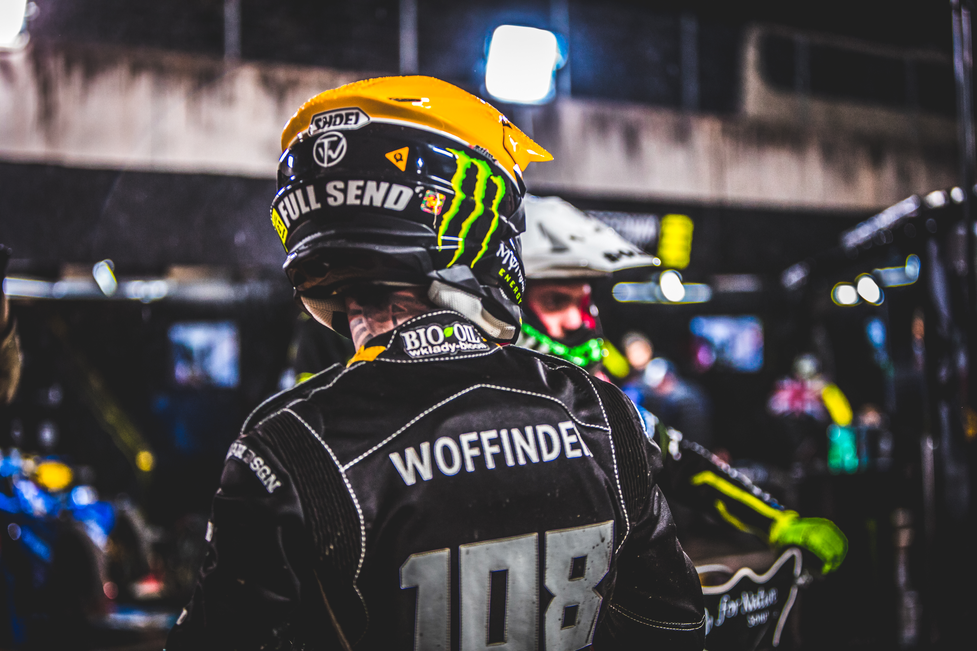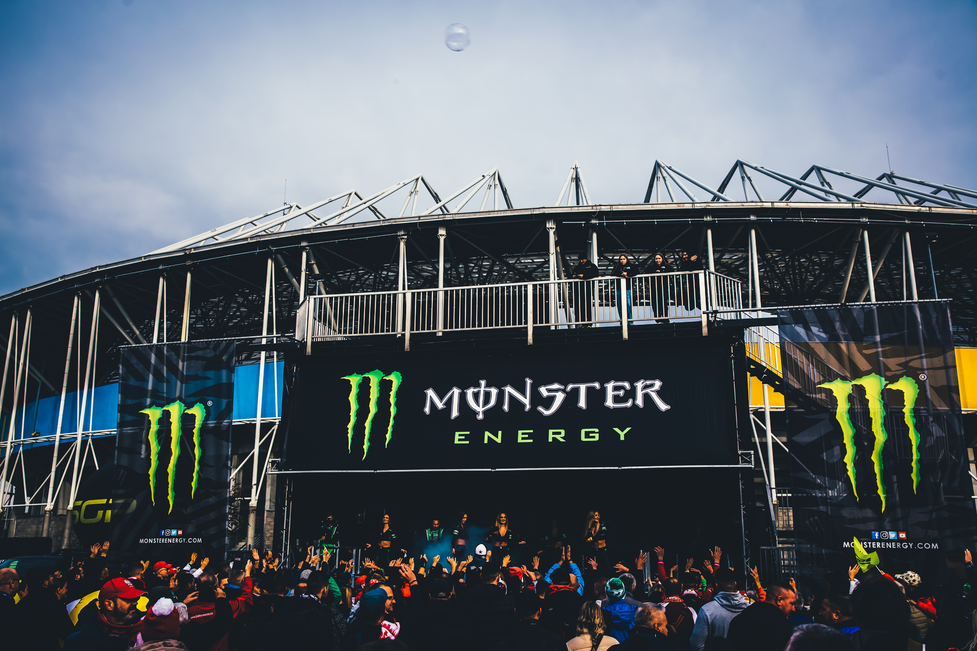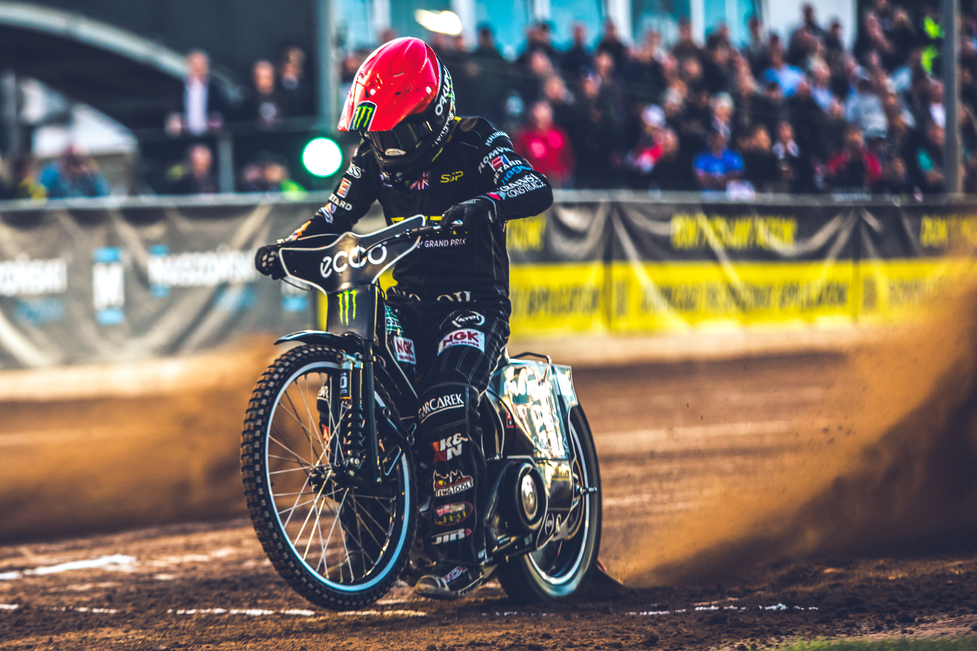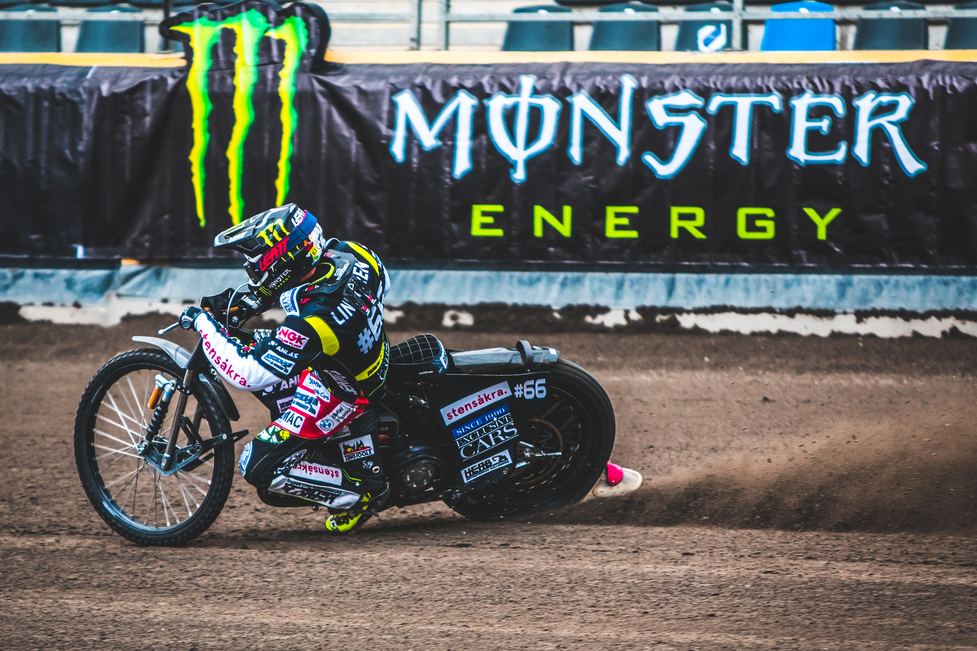 CALENDAR
Round One: Gorican, Croatia – 29 April
Round Two: Warsaw, Poland – 13 May
Round Three: Prague, Czech Republic – 03 June
Round Four: Teterow, Germany – 10 June
Round Five: Gorzow, Poland – 24 June
Round Six: Malilla, Sweden – 15 July
Round Seven: Riga, Latvia – 12 August
Round Eight: Cardiff, Great Britain – 02 September
Round Nine: Vojens, Denmark – 16 September
Round Ten: Torun, Poland – 30 September

LINEUP
1. Bartosz Zmarzlik
2. Leon Madsen
3. Maciej Janowski
4. Freddie Lindgren
5. Robert Lambert
6. Dan Bewley
7. Patryk Dudek
8. Tai Woffinden
9. Martin Vaculik
10. Jason Doyle
11. Mikkel Michelsen
12. Jack Holder
13. Max Fricke
14. Anders Thomsen
15. Kim Nilsson
I denne artikkelen: