Alle nyheter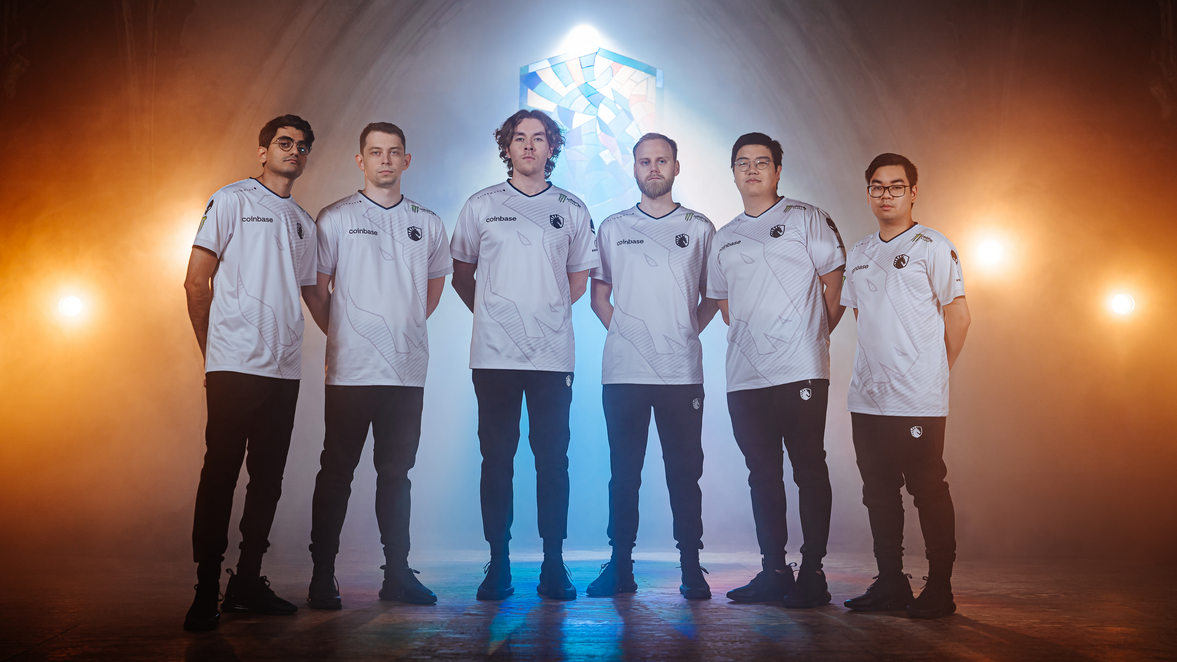 DOTA TI 2023: Blitz, Nisha, and Liquid Look To Win It All
For four straight premier-level events, Team Liquid wondered what exactly was missing in its pursuit for a tournament win. They will have one last shot to turn second to first this year at The International 2023.
For three straight Majors in the 2023 DOTA Pro Circuit, Team Liquid had the best seats in the house for the championship trophy ceremony. For three straight Majors, Team Liquid finished runner-up to Gaimin Gladiators. And for four straight premier-level events, Team Liquid wondered what exactly was missing in its pursuit for a tournament win.
Head coach William "BlitZ" Lee is hoping the answer will be at The International – the tournament where a Dota team's legacy and legend are secured. Overall, Team Liquid's Dota competitive year could be summed up as a successful one: three second place finishes at the Majors, second at the Riyadh Masters (functionally on the level of a Major), and second at DreamLeague Season 19. It's a level of consistency rarely seen in the history of Dota 2 and though the Liquid lineup can't shake the second-place moniker, they're well aware that a closet full of silver is still its own achievement.
"I am very happy with our results, but after breaks it's a different game, and with patches, we need to learn again," Team Liquid's carry, Michal "Nisha" Jankowski said. "After a win, obviously we're happy, but when we lose, we try to analyze what went wrong. It's a healthy environment after every single game."
"I'm proud of the guys. It's hard to be in this position in the first place and to be consistently here and not falter is hard. Obviously, we want to win and it's easy to point out that we haven't but it's tough mentally to be in the fold time and time again to get there," Blitz said. "The guys, especially Nisha, have really built chemistry and the environment is quite healthy. I'm pleased with the culture we've built so far."
The Gaimin Gladiators And Team Liquid Rivalry
The DOTA Pro Circuit is built to encourage parity and not hot streaks. With only four events that officially mark as major tournaments on the schedule, practice and competition need to come from other groups such as DreamLeague or PGL. The sporadic schedule typically allows multiple teams to emerge as potential favorites for The International, but, for the first half of it, this year's edition featured just two teams – Team Liquid and Gaimin Gladiators.
All three Majors' grand finals featured Team Liquid and Gaimin Gladiators. These two teams created a gap between them and the rest of the competition by drafting extremely well, playing without many mistakes, and punishing the opponents for any overzealous action. But at all three majors, Gaimin Gladiators ran their strategy better than Liquid — and really, any team in Dota.
"It's frustrating because you know what they're going to do, and they don't hide anything, but they do specific things extremely well," Blitz said of Gaimin Gladiators. "I think they play very stable DOTA and while they're not reinventing the wheel, they do all the little things correctly. They have a concept to play around Quinn "Quinn" Callahan as their offlane and do not skip any steps."
Nisha is regularly touted as one of the best players in the world, but for him, Quinn is a bracket demon. Nisha's admiration and respect extends past just Quinn, though. Gaimin Gladiator's success comes from the entire team — from a consistency and polish that's hard to match.
"They're good. They don't make easy mistakes and you know what will happen, but they make it work for them. Even when you know it's coming, it's hard to answer them," Nisha said. "We want to make them feel uncomfortable during the pick phase because they want a structure to work, but we either have to match them and win the game or be unfair."
Nisha admitted that the rivalry gets to Liquid sometimes, and the team sometimes gives up too soon after they go down in a set against the Gaimin Gladiators. But this rivalry is far from done and it looks Liquid is finding answers. Team Liquid beat and outplaced GG for the first time in Riyadh.
Coach Blitz thinks Liquid has something figured out, after working harder to make the team more adaptable and quick-witted. "Sometimes we tend to figure something out too late, and we need to steal some ideas from other people," Blitz said. "It would be good to play more pubs and get more ideas so we can clear it and get more ideas quicker."
Still, only TI will tell if this TL has beaten their bracket demon, or if GG's loss was just an exception to prove a rule.
The Road To The International
But Gaimin Gladiators isn't the only obstacle on the the road to the Aegis. Right after finally beating GG in Riyadh, a third contender emerged in Team Spirit, who beat Liquid in Grand Finals. Spirit is entering TI hot off of DreamLeague Season 21, where they notched another win, adding another rival — and another pressure point — to the Liquid lineup. But if you ask the team, pressure, mindset, confidence — all of that is no issue.
"I just try to make people realize it's not the end of the world," Blitz says, to illustrate the team's approach to competitive pressure, "and that we can slow things down and focus on yourself. I think it's a healthy approach. We're doing a good job of avoiding the pressure and things are hectic behind the scenes, so sometimes it's a shit show and we figure things out last-second. We're focused on what we're doing when we haven't figured it all out yet. We don't have time to think about the pressure."
"Our mentality is good and our understanding of DOTA is high; we're smart about how we do things," Blitz continued. "Our players have confidence even if we start out slow because we'll figure things out – we just must do 'xyz' and get it going again. When you feel that way, it's easy to be consistent."
Nisha agreed that pressure was not one of the main obstacles. He mentioned that pressure really didn't exist for the team – they viewed losing as a part of life and that even if they couldn't take down a tournament, there would be another one. With that attitude, he couldn't find a reason to be nervous in high-pressure situations.
All of that explains Liquid's consistency across the year — a consistency that has put them above every team except for one at most events in the year. But it's still unclear if Liquid can turn that consistency into a win at the biggest event in Dota. For Nisha, it comes down to the team.
" It's about the team and not any individual player – everyone is around the same skill so there's no real difference," Nisha said. "I learned a lot and at first it was hard to play with a new team – not to feel weird about everyone. But it became super easy. My teammates eased me in well."
The time to come together is ending and Team Liquid will have one last shot to turn second to first. They've had a stellar year, one that plenty of teams below them would envy, but it's still lacking a trophy. Pick up the Aegis, and no matter the losses, it's all golden.