All Products
VR46 aka. The Doctor Monster Energy

Flavor Profile

Light, Crisp, Refreshing Citrus
VR46 aka. The Doctor Monster Energy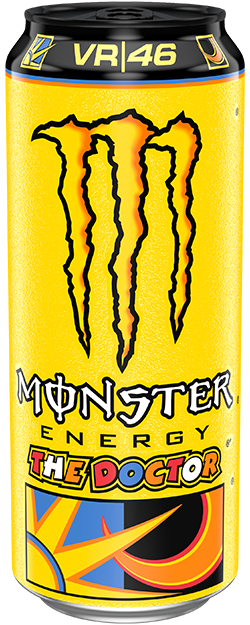 Monster Energy Valentino Rossi VR46 500ml Carbonated Energy Drink and 160mg caffeine. VR46 tastes unlike traditional energy drinks with a light, crisp and refreshing citrus taste. We teamed up with MotoGP Champion, Valentino Rossi AKA ""The Doctor"", to create our fastest Monster yet. Serve cold for maximum refreshment.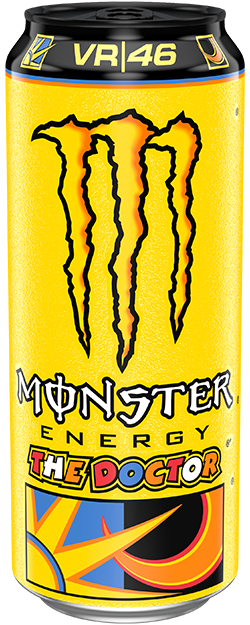 What's In the Can
160
MG OF Caffeine Per Can
Consume Responsibly: Not Recommended for children, people sensitive to caffeine, pregnant women or women who are nursing.